Add Invoice
From JUNO Wiki
Add Invoice
The configuration given for addition of invoice details shared by the vendor.
Roles
Purchase Admin
Path
Invoice » Add Invoice
Terminology Used
PO: Purchase Order
RFQ: Request for quotation
Invoice Details
Input Needed
Invoice No.
Invoice Date
Invoice Received Date
Tax Details: CGST, SGST, IGST
Functionality
Able to view list of purchase order created.
Able to add invoice details against purchase order created.
Able to view delivery challan details against each purchase order.
Able to upload the soft copy of the invoice details.
Purchase admin able to add multiple invoice details depends on the delivered quantity.
Screen Shots / Steps
Add invoice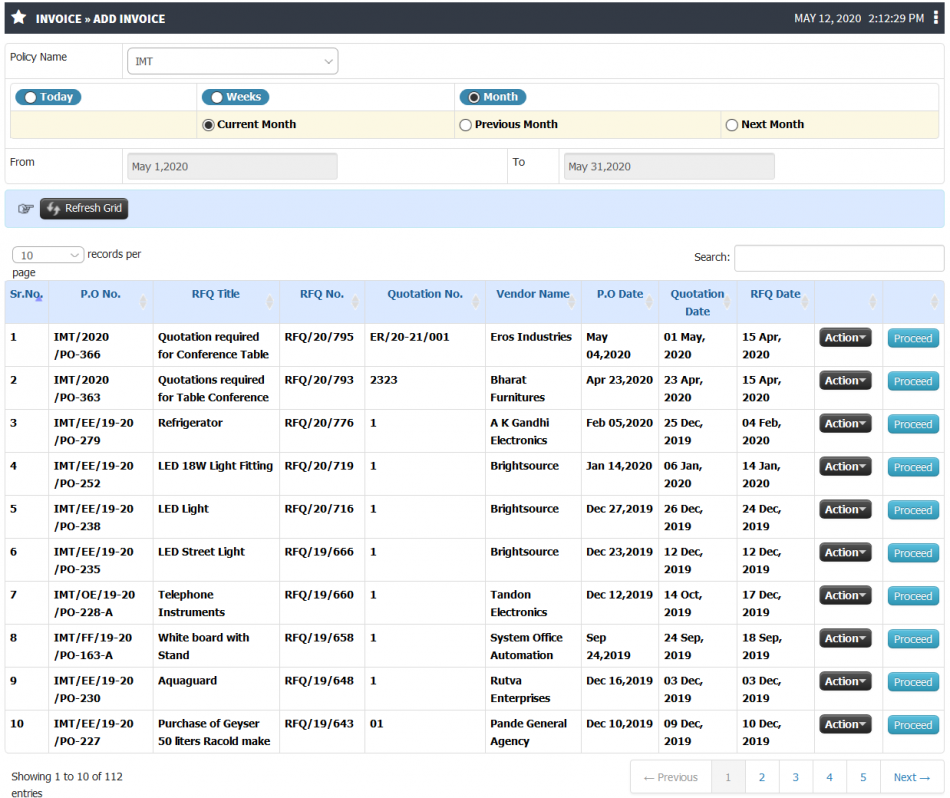 Click on proceed to add invoice details against each purchase order