Faculty Topic Allocation
From JUNO Wiki
Faculty Topic Allocation
Faculty topic allocation option is used to allocated faculty with topic for particular session. Session related activities like Lecture adjustment, Lecture cancellation, Attendance marking, etc can be carried out.
Role
Academic Admin
Path
Academic Admin >> Schedule >> Subject Allocation >> Faculty Topic Allocation
Inputs Needed
Program Name
Program
Term Name
Batch Name
Functionality
Faculty Topic Allocation
Faculty topic allocation for session can be done.
After conduction of lecture attendance for session can be marked.
Allocation logs for faculty allocation is maintained.
Session conduction status and other details would be visible.
Import Employee
Employee from different department can be fetched or imported.
Only teaching faculty can be imported to allocated session.
Lecture Adjustment
Allows to adjustment or swap session with other faculty.
Guest session too can be adjusted with regular session.
Step by Step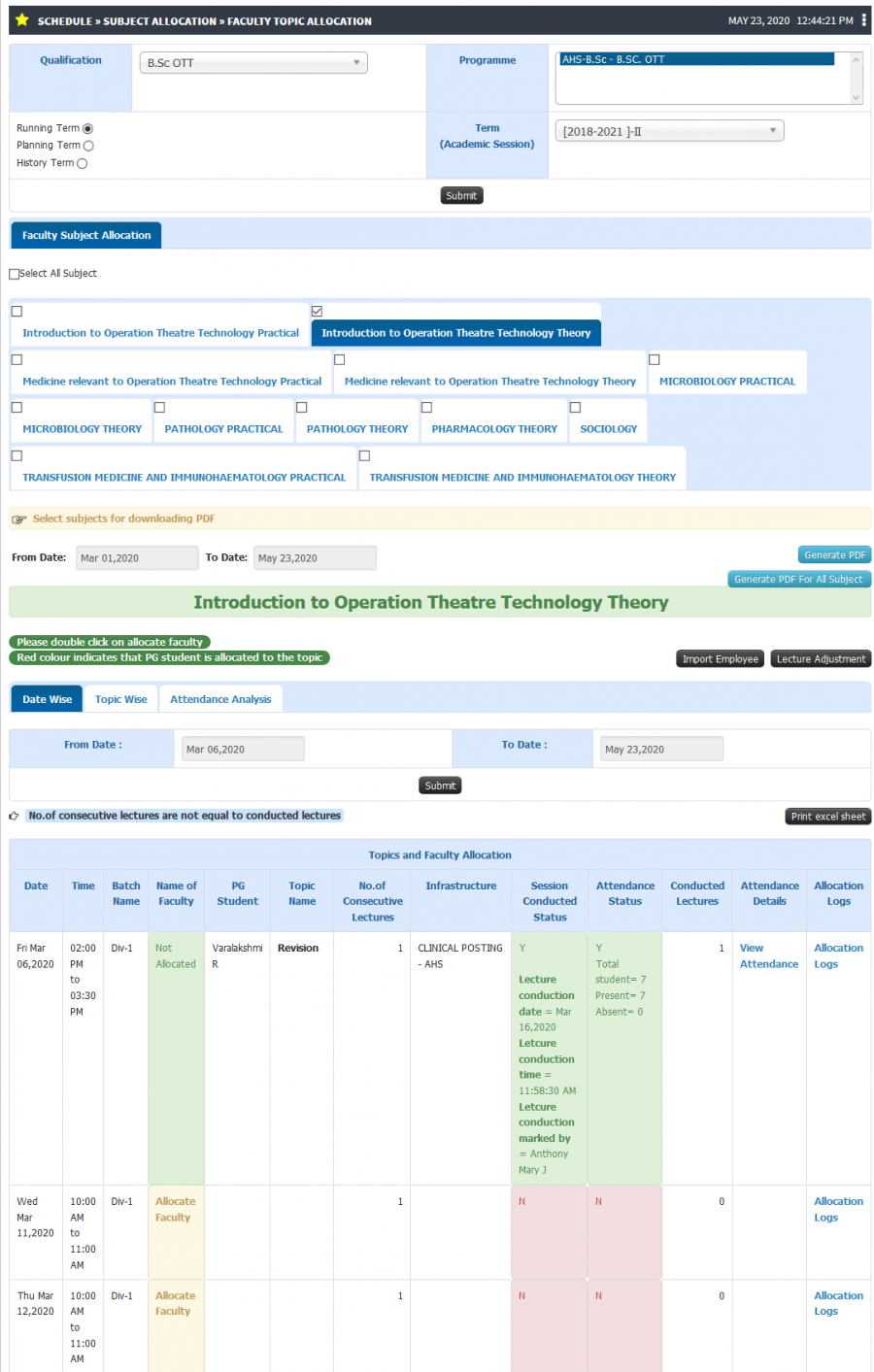 Allocate Faculty to Session