CTC
From JUNO Wiki
Cost To Company (CTC) Report
Cost to company (CTC) is a term for the total salary package of an employee. It indicates the total amount of expenses an employer (organization) spends on an employee during one year. It is calculated by adding salary to the cost of all additional benefits an employee receives during the service period. If an employee's salary is ₹50,000 and the company pays an additional ₹5,000 for their health insurance, the CTC is ₹55,000. Employees may not directly receive the CTC amount.
In our software system, this report can be viewed specific to a particular department or a consolidated report for all departments in the organization. In this particular section we will see how this report can be viewed and downloaded and how it helps the management.
Role
Finance Admin
Path
Salary » Other Reports » Cost To Company (CTC) Report.
Inputs Needed
Salary for the particular month for which the CTC reports needs to be viewed should be published.
Functionality
As discussed earlier CTC comprises of Employee wise net paid salary along with the benefits.
The Finance Admin can view the salary component wise amount paid to each employee.
The report can be viewed for a specific month or annually.
The system provides the functionality to generate employee wise report in editable as well as non editable format i.e. excel and pdf format.
The final CTC amount is calculated based on the Gross Salary of the employee along with the other benefits such as EPF, ESIC, Insurance, etc.
Salary certificate for individual employee can be downloaded.
Step by Step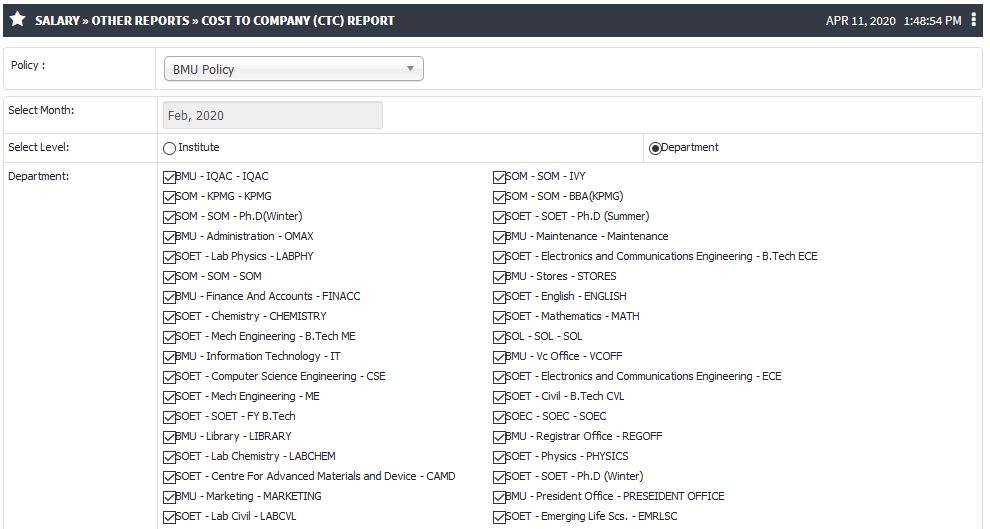 CTC Report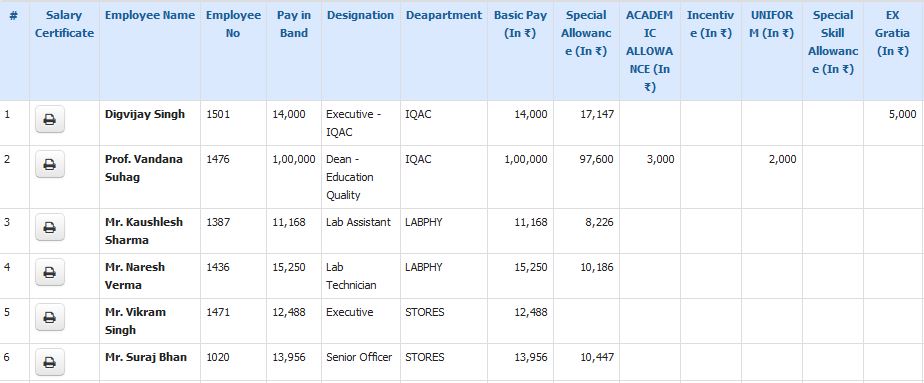 CTC Report Continued