Purchase Requisition Authority
From JUNO Wiki
Purchase Requisition Authority
The configuration is given for adding different budget range and for each budget range approval authorities can be configured.
Prerequisite
Institute renewal policy should be defined
PSI(Purchase, Stock and Inventory) policy should be created
Roles
Purchase admin
Path
Authority Configuration » Purchase Requisition Authority
Functionality
New budget range can be configured.
For each budget range able to add/edit authorities with priorities.
Configuration set for authority as mandatory according to budget range.
Existing budget range can be deleted.
Depending on the purchase amount – different authorities can be nominated for sanction.
Configuration can be set for single party purchase rules.
Configuration can be set for online purchase requisition approval's.
Step by Step
Purchase requisition authority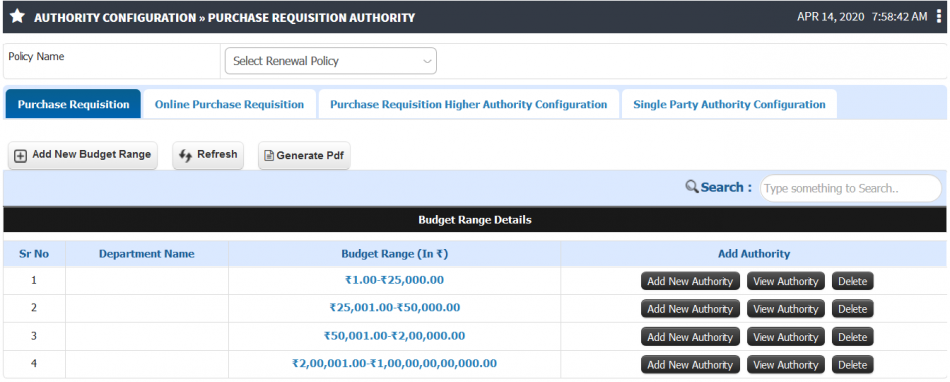 Add new budget range

Add new authority

View Authority

Online Purchase requisition
Purchase requisition higher authority configuration

Single party authority configuration