DMS
From JUNO Wiki
DMS
Document Management System(DMS) allows the user to create library categories and store documents into them. This created library category can be further searched in DMS Search menu.
Roles
Library Admin
Path
Digital Library » DMS
Inputs Needed
Library Category names for creating the category.
Documents to be uploaded.
Functionality
User can create library category for categorizing the documents.
According to the defined categories documents can be uploaded.
Terminology Used
Library Category : These are the categorizations in library that can be done in order to upload documents. These categories uniquely defines the document classifications.
Step by Step
1) Create Library Category.
  i)  Click on "Create Library Category" button.
  ii) Enter category name and description of same. Click on "Save".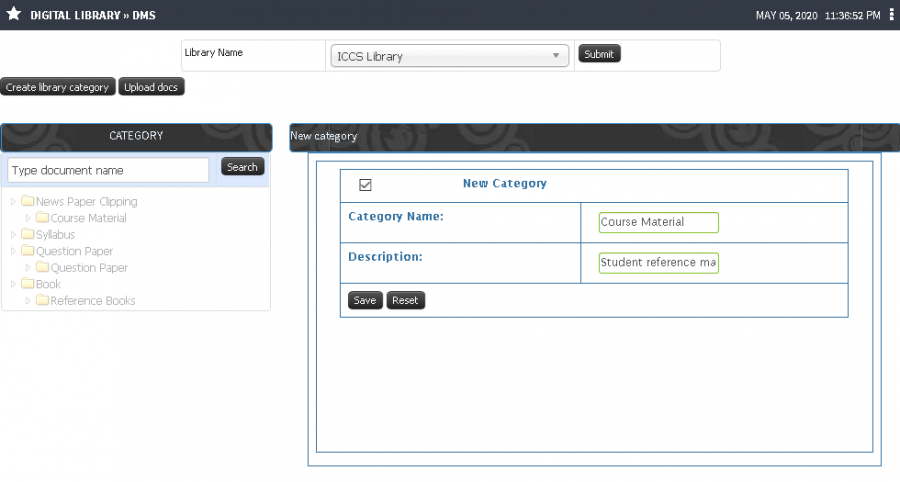 2) Upload document under respective library category.
  i)  Click on "Upload docs" button.
  ii) Enter "Title" of document and fill Additional details of searching related details.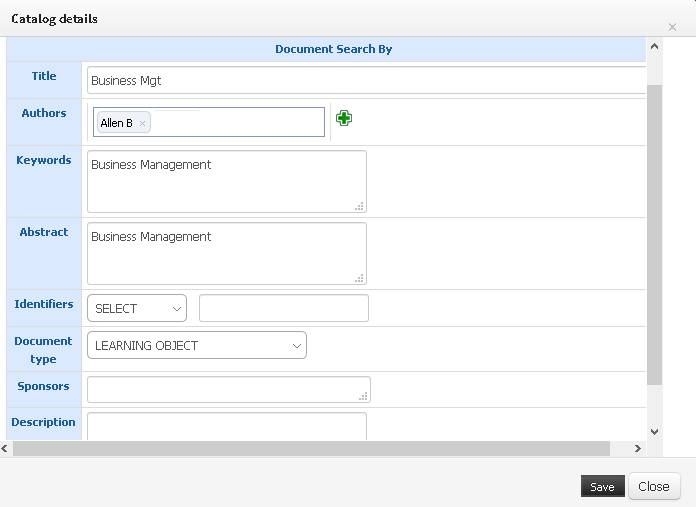 iii)Browse and upload the document.