Faculty Session Allocation
From JUNO Wiki
Faculty Session Allocation
This feature is useful in case of multiple faculties allocated to a subject. The Faculty Session Allocation is done to define which session will be take by which faculty.
Roles
Path
Academic Admin : Organization » Syllabus Configuration » Course Outline
Faculty Login : Academics » Course Outline
Inputs Needed
Session number for each Faculty.
Functionality
Associating a Faculties to session numbers for specific course session conduction.
Reports can be generated for same.
Step by Step
1. Allocate Session for Faculties.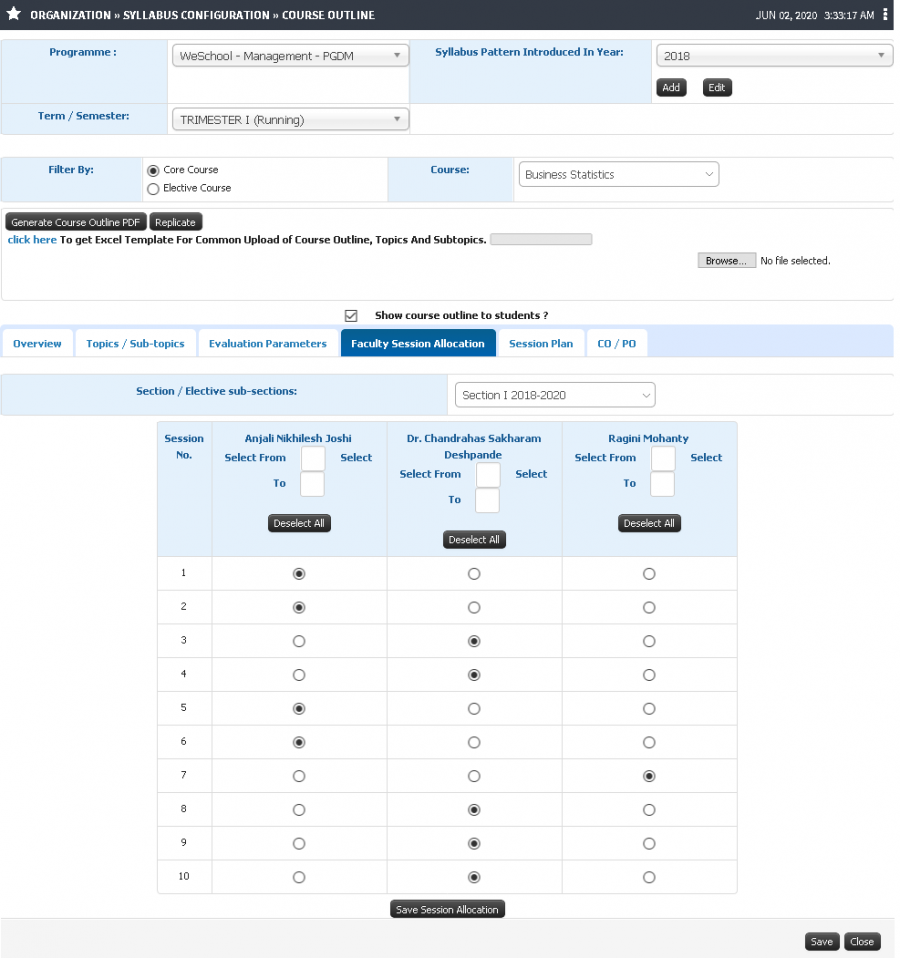 2. View Faculty Session Allocation.