Marketing Company
From JUNO Wiki
A marketing company is assisting a business with creating, implementing, and helping to decide marketing strategies.
Roles
Inventory Admin / Stock Admin
Path
Products » Marketing Company ( Inventory Admin )
Market » Marketing Company ( Stock Admin )
Functionality
Admin can add new marketing company with name, address, contact number, email and website.
Admin have the provision to Edit or delete marketing company details.
While adding product details in Inventory transaction and Dead Stock Register UI it can be use.
Screen Shots / Steps
Marketing Company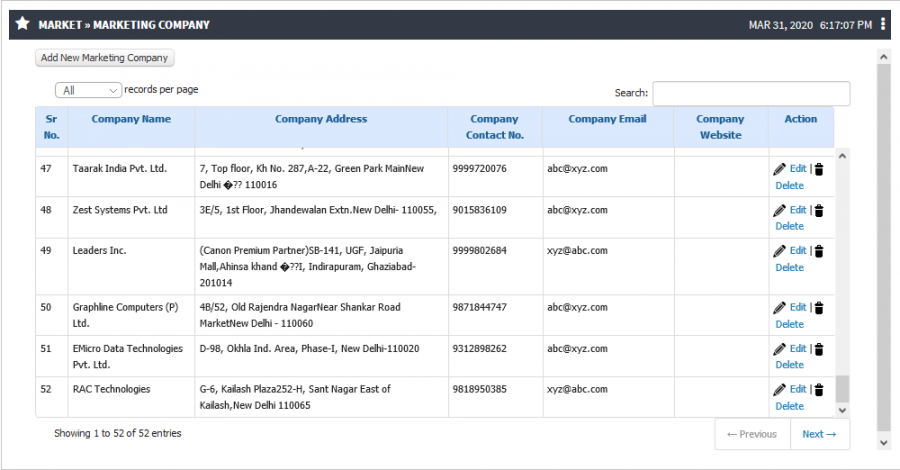 Add New Marketing Company
To Add new company details click on Add New Marketing Company button. - Fill all the details and click on save button.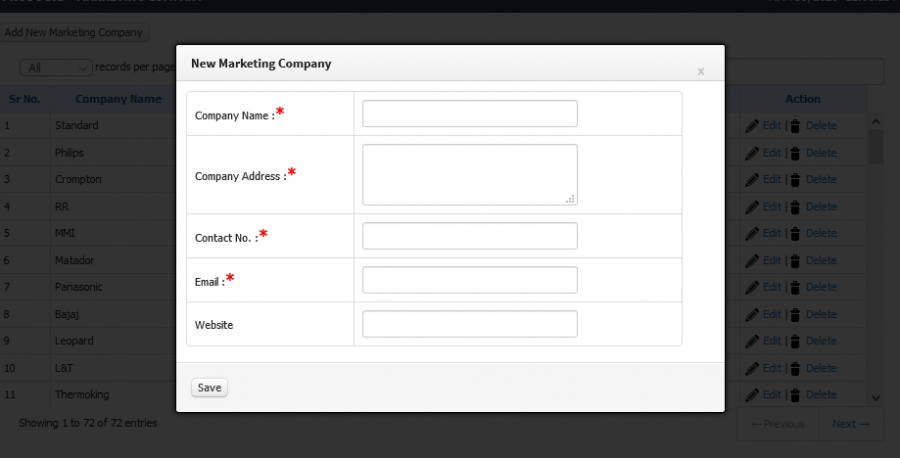 Edit Marketing Company Details
To edit marketing company details click on edit button.