Daily Monitoring
From JUNO Wiki
Daily Monitoring
Daily monitoring shall have record of meetings held between mentor and mentee. The dashboard view of student details and student as well as parent profile shall be visible.
Roles
Faculty Login, Academic Admin Login
Path
Faculty Login >> Academics >> Academic Functions >> Student Mentoring >> Daily Monitoring
OR
Academic Admin >> Functioning >> Class Coordination >> Daily Monitoring
Inputs Needed
Functionality
Mentor can record the meeting held with mentee by specifying details like date, timings, venue, etc. The academic admin shall have the view of meetings held by far for mentee.
Mentor and academic admin both can view mentee dashboard and mentee profile.
Academic admin can also send SMS and Email for the meeting record to students.
Step by step
Follow Below mentioned steps

Daily Monitoring record from faculty login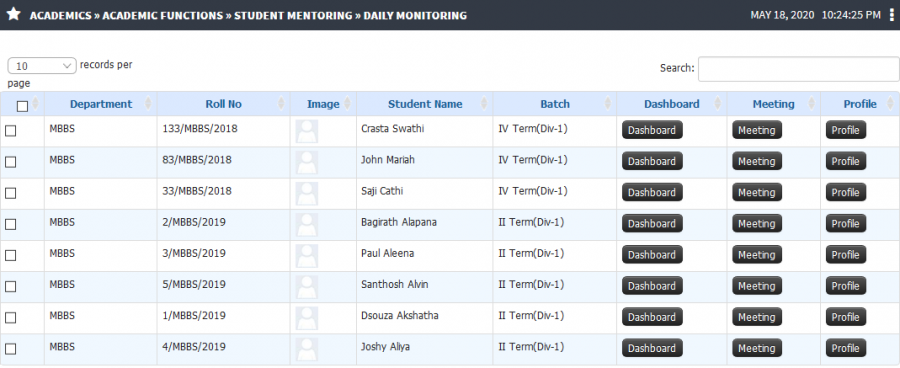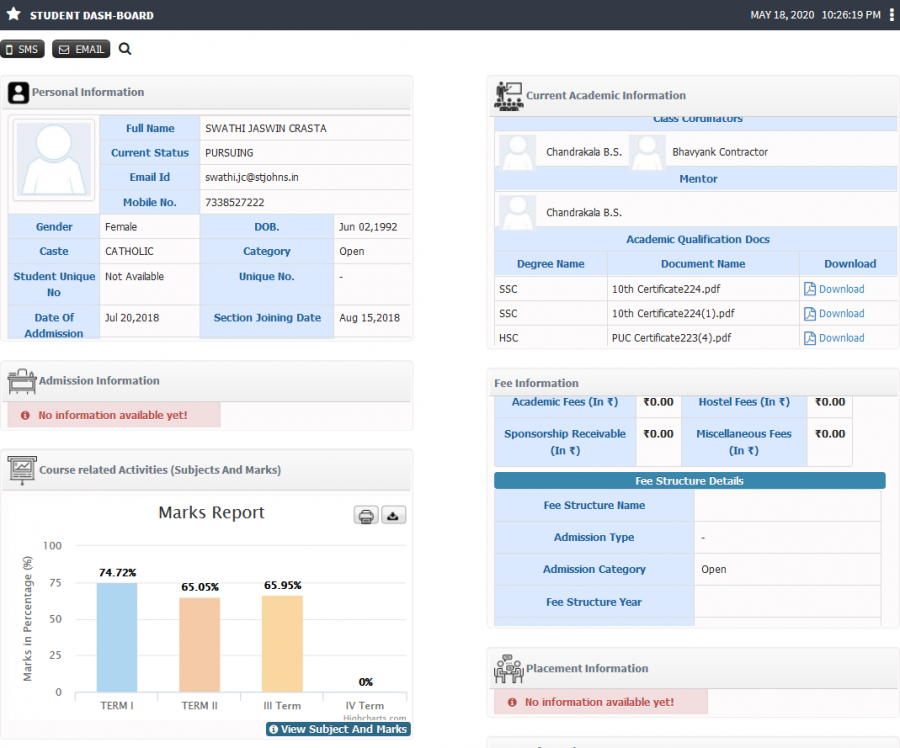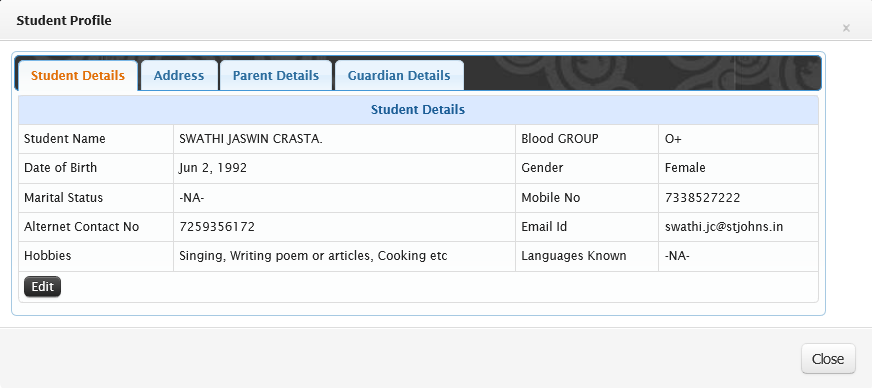 Daily Monitoring view from academic admin login