Registration Form
From JUNO Wiki
Registration Form
Link of these forms can be shared on institute website from where students can register. Registration form will be the first step of admission process. Registration form will activate according to dates entered in schedule configuration.
Registration form will be program wise separate or can have common registration link from which applicant can choose their own program. After filling registration form, applicant will get their Username & Password on registered mobile number and email id.
Registered email id will be treated as username throughout the admission process for login purpose.
Roles
Applicant
Path
Shared link on website.
Terminology Used
Registration Form- Form to be filled for registration, before filling application form.
Inputs Needed
First Name
Middle Name
Last Name
Email id
Mobile Number
Captcha
Functionality
Registering for Program
Step By Step
Prerequisite to open registration link
Go through the below path from admission admin and enable dates for the for application form schedule. Copy the link below and paste it on website for opening registrations through website.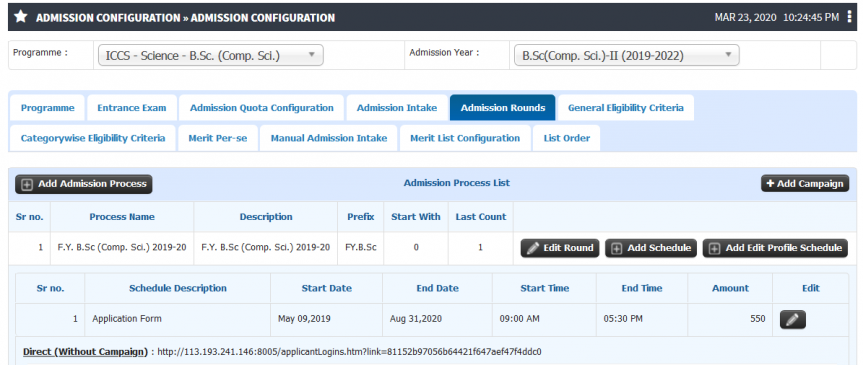 Registration Form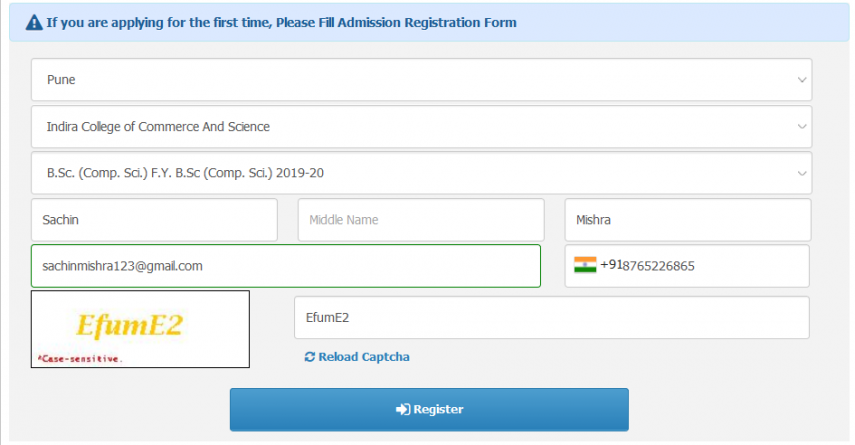 Username and password will be sent to registered mobile number and email id.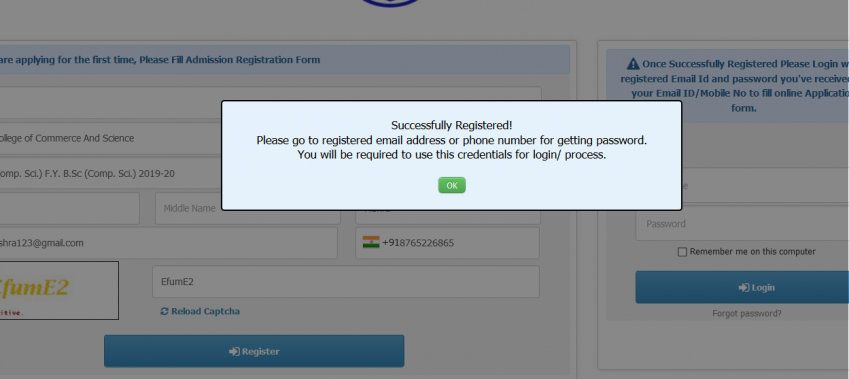 Received email.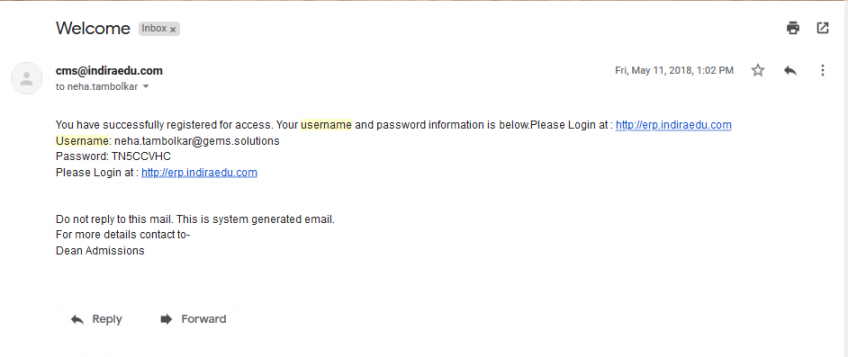 Login Screen