Question Bank
From JUNO Wiki
Question Bank
Question bank can be uploaded via excel (Bulk upload) or from UI (One question at a time). Questions can be uploaded . Questions can be uploaded topic/sub-topic wise and level wise.
Levels can be Easy/Medium/Hard
Question Type- Question type can be either Subjective/ Objective/Program
Questions- Questions will be either in word or number format or there can be questions where mathematical formulas can be used (Using Latex tool). Images can also be uploaded for the reference.
Options- Options can be given up-to 8 (Out of which option 1 & 2 will be mandatory)
Correct Answer - Correct answer can be chosen from the options provided. There can be single correct answer or multiple correct answer. If there are multiple correct answers marks will be divided accordingly. For example- If for a question of 2 marks has correct answers as 'Option 1' and 'Option 2' and if student selects answer as 'Option 1' will get only 1 marks out of 2, as 'Option 2' was not selected.
Shuffle Option - Shuffle option is provided to shuffle the options for the users to avoid copy cases. For example- By using this option 'Option 1' for one student can be 'Option 4' for another student.
Out of Marks - Under this option marks for each question can be given.
Time In Sec - This option is used in case of question wise time to be provided.
Explanation - Apart from the question, explanation can be added which can be instructions to solve particular question or references can be given.
Image Upload - Reference image can be uploaded to solve the question.
Role
Admission Admin
Path
Admission Admin >> Online Test >> Question Bank
Inputs Needed
Question
Options
Correct answer
Question type
Question time
Out of marks
Explanation
Character limit
Functionality
Question bank upload via excel
Question upload via UI
Level wise question upload
Category & topic wise question upload
Step By Step
Add Category & Topic to upload questions under required difficulty level.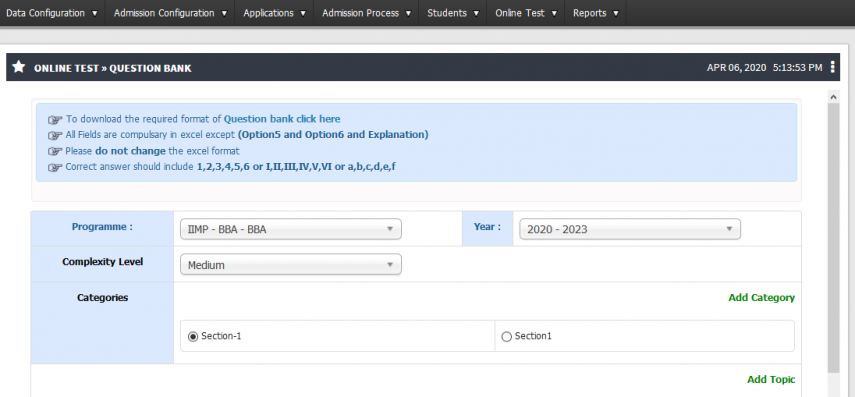 Category

Topic

Add Question
Questions can be uploaded via excel or can be added one by one from UI.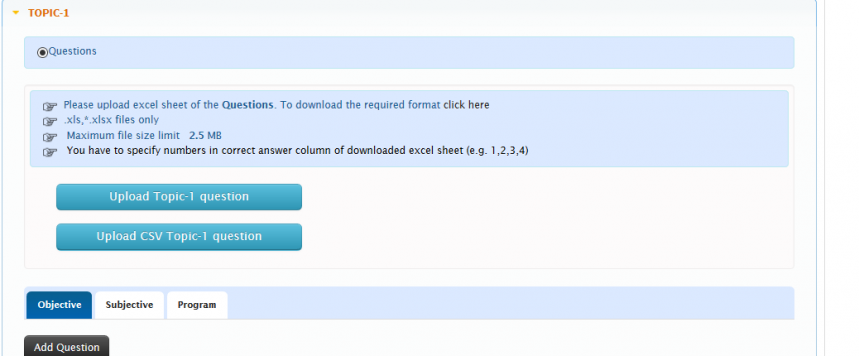 Excel Format


Question Upload via UI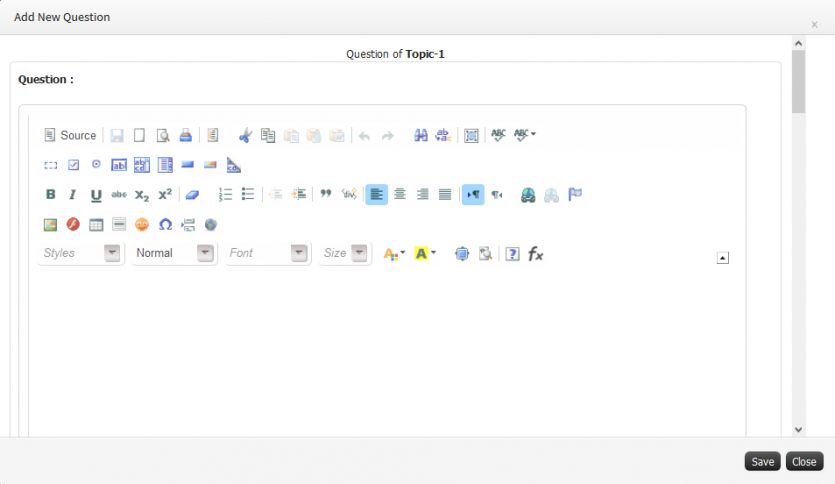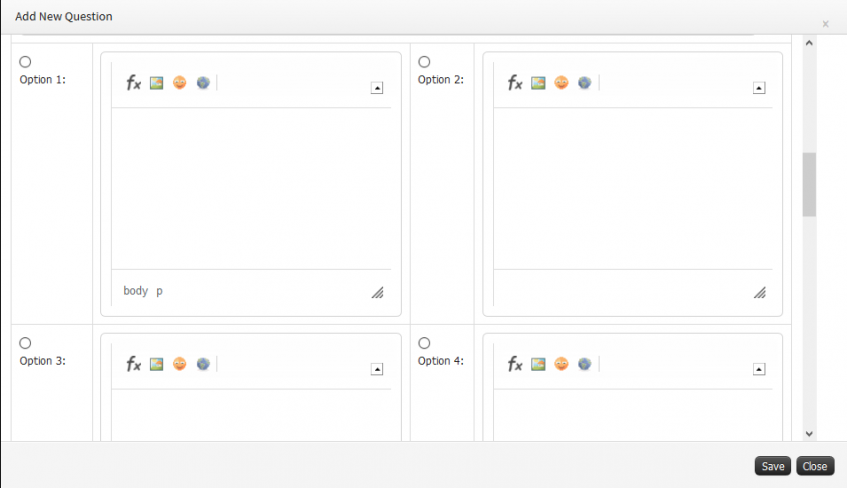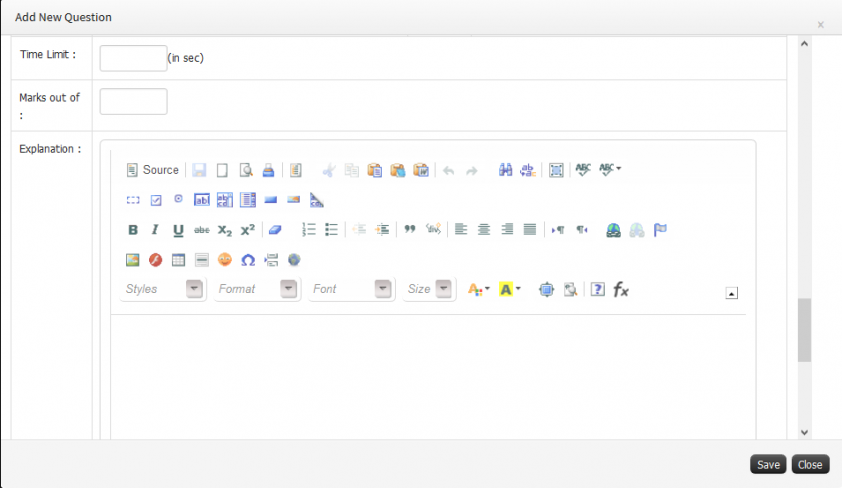 Uploaded Questions