Purchase Order Clauses
From JUNO Wiki
Purchase Order Clauses
The configuration given for creating the master list of clauses. These created master list will fetch into each purchase order where purchase admin needs to select the applicable purchase order clauses and set the priorities.
Prerequisite
Institute renewal policy should be defined
PSI(Purchase, Stock and Inventory) policy should be created
Roles
Purchase Admin
Path
P.O. » Purchase Order Clauses
Functionality
Create master list for purchase order clauses.
Priority can be defined to each clause. System allows to edit/delete purchase order clause in master list.
Step by Step
Purchase Order Clauses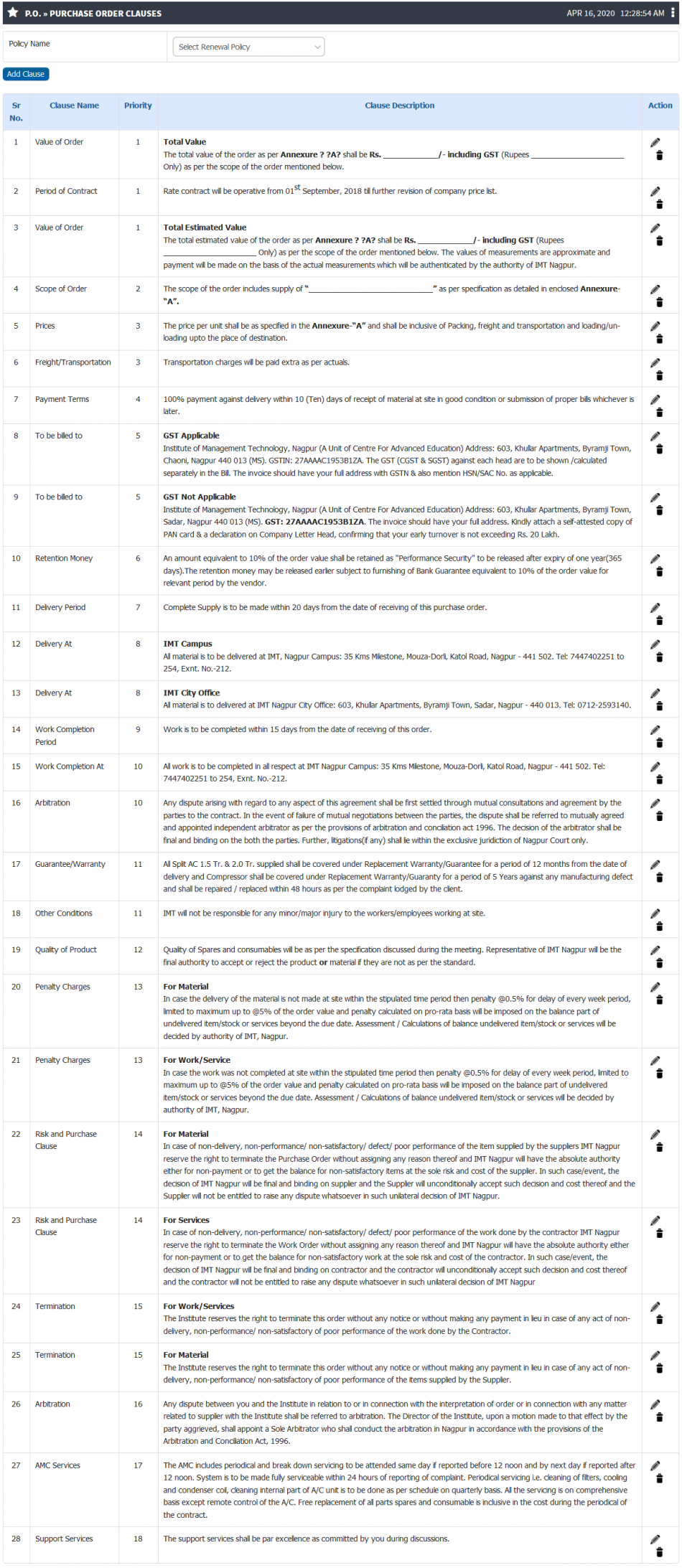 Add Clause