Admission Inquiry Report
From JUNO Wiki
Admission Enquiry Report
This report gives clear picture of total raised inquires of the trust. Further this count can be bifurcated into Institute wise inquires, department wise inquires to the actual inquiry form.
Follow up of raised inquires can be recorded. Inquiry form can be displayed at institute website for generation of leads.
Role
Admission Admin
Path
Admission Admin >> Report >> Admission Related Report >> Admission Enquiry Report
Terminology Used
Trust- Governing body or the Parent body. The top management. There are two possible set-ups. One is University Setup where Main university is the trust. Another set up can be a private educational body such as "Gyandeep Educational Trust"
Campus- Under a trust multiple campus located in different cities/locations. For e.g. "Gyandeep Educational Trust" may have campus in Mumbai, Pune, Chandigarh and Delhi.
Institutes- In these campuses there can be multiple Institutes offering education in different domains. Pune Campus of Gyandeep Educational Trust may have an Engineering College, a Dental College and a Primary and Secondary School.
So Gyandeep Educational Trust, Pune Campus has 1. Institute of Engineering and Technology 2. Institute of Dental Sciences 3. Gyandeep International School
Program-Programs are the departments which runs academics. For example Electronics Engineering, Architect etc.
Inputs Needed
Enquiry form by applicants
Functionality
Trust wise, Institute wise, Program wise inquiry analysis
Follow up on raised inquires
Date wise follow up report can be generated
Step by Step
Overall enquiries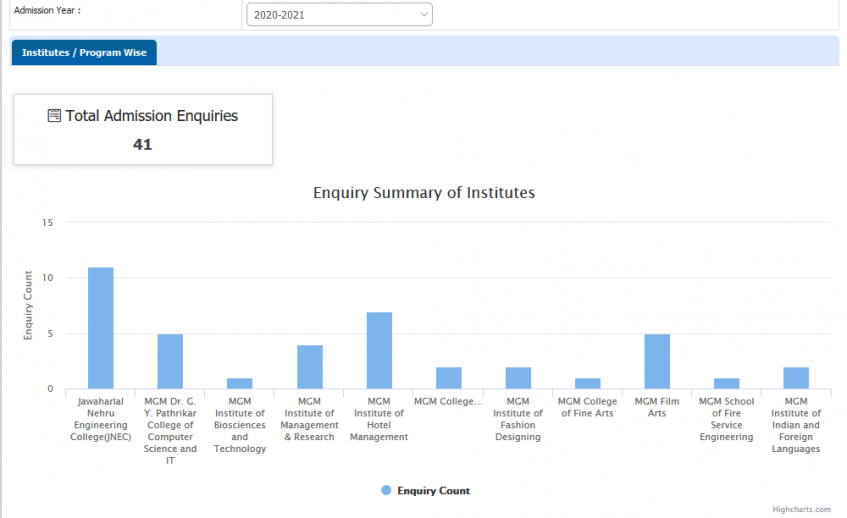 Institute wise enquiry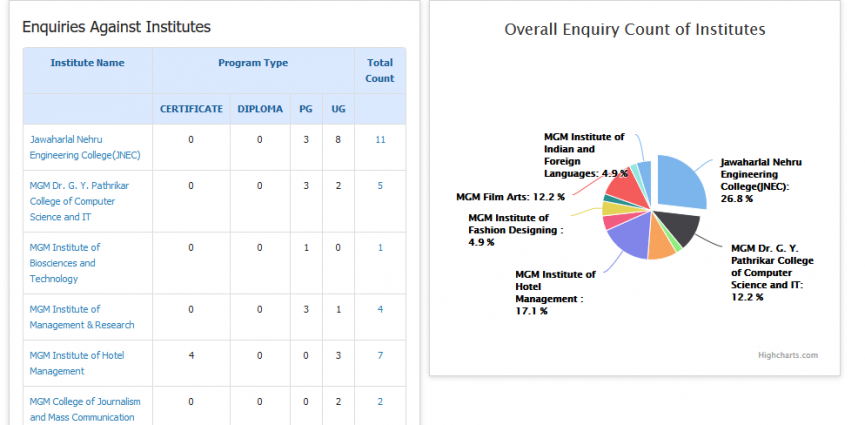 Program wise enquiries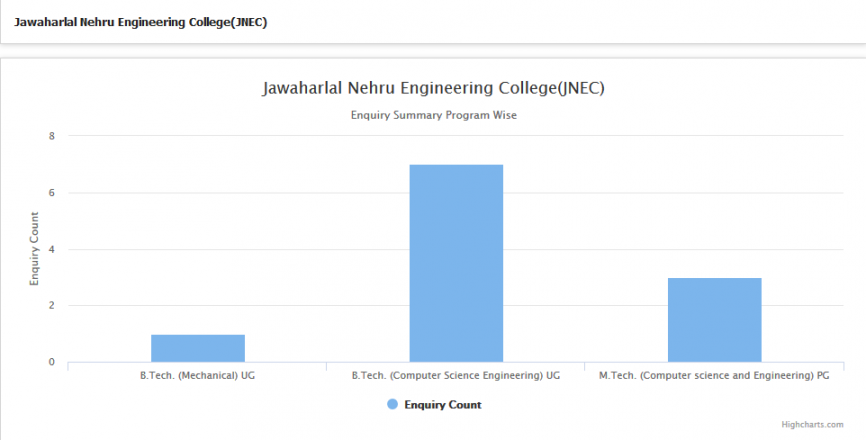 Program wise enquiry count

List of program wise enquiries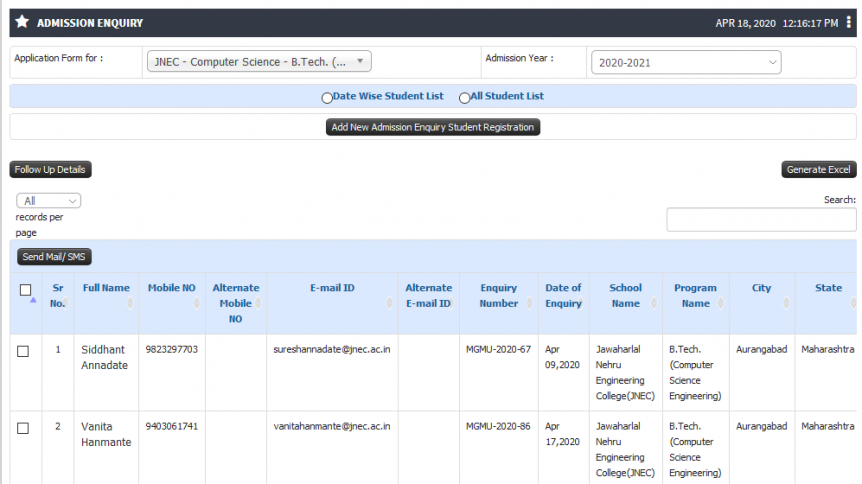 Email & SMS Sending option to raised enquiries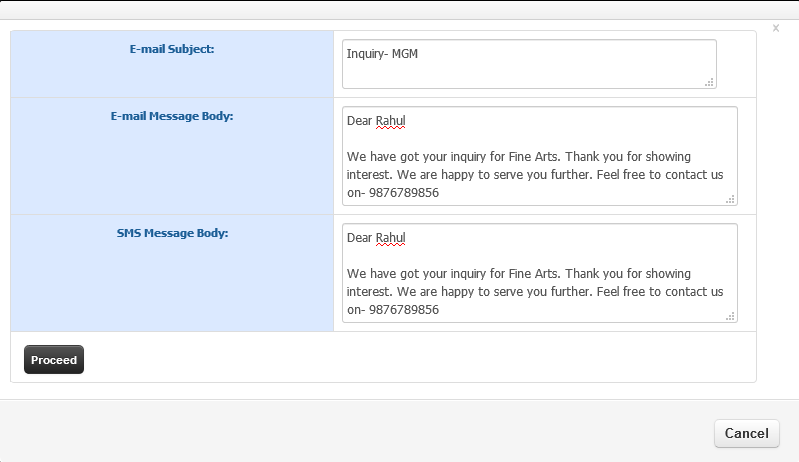 Functionality of maintaining follow up details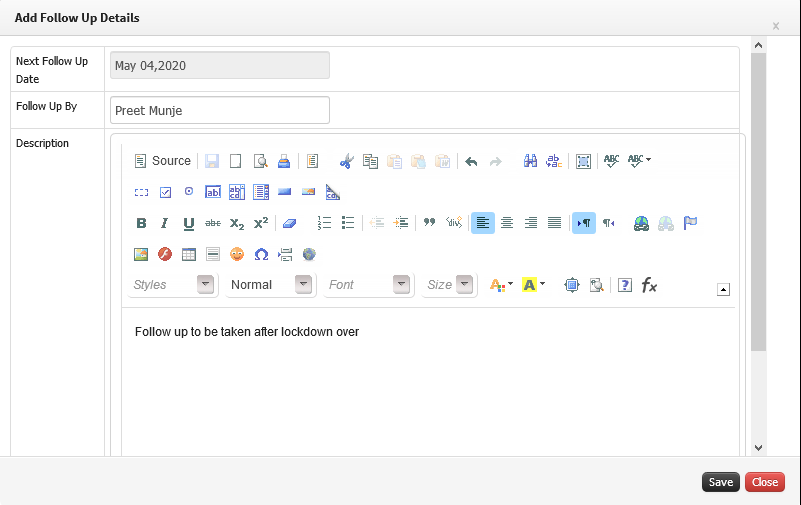 Follow up History