Mentor Feedback Student
From JUNO Wiki
Mentor to Student Feedback
Faculty can give feedback to group of students allocated to them for an program or batch.Students are provided with an rating based on their overall performance.Various parameters for student feedback can be configured based on defined parameters ratings can be given to students.
Roles
Faculty Login
Path
Faculty login >> Academics >> Academics Functions >> Student Mentoring >> Mentor Feedback Student
Inputs Needed
Select Student
Check List Details Dates
Follow Up Sheet Details Dates
Functionality
Faculty can add new feedback for students.
Faculty can give student ratings.
Mentor checklist feedback.
Generate PDF reports.
Can define followup sheet details.
Step by step
Follow Below mentioned steps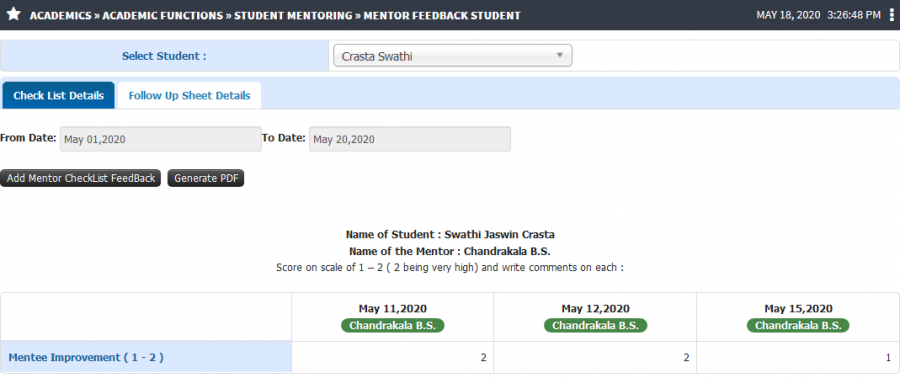 Individual student followup sheet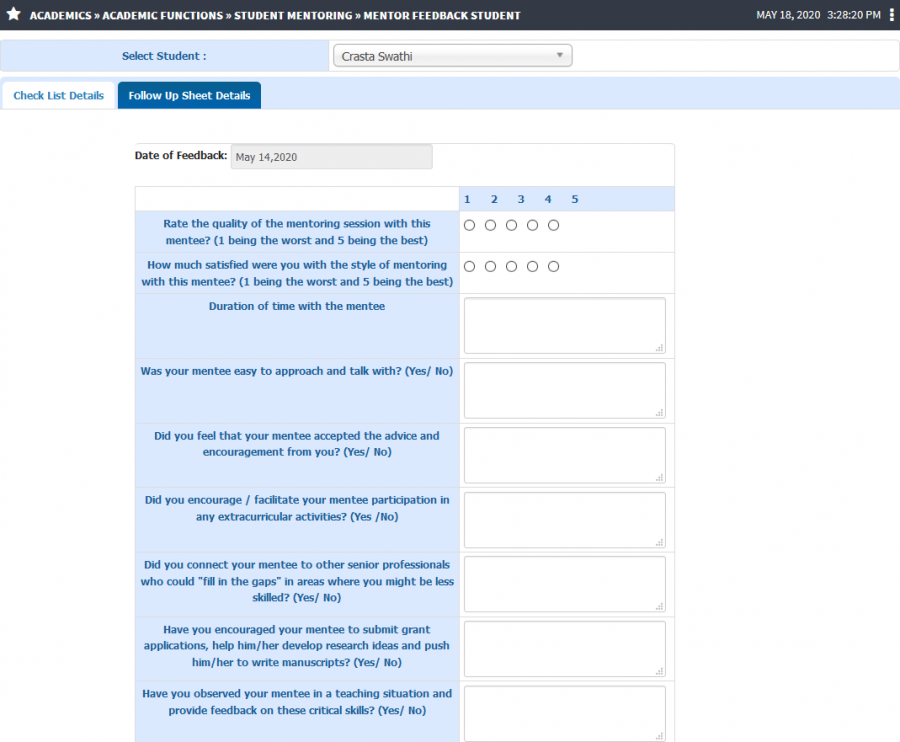 Consolidated student followup sheet feedback