Quotation Opening
From JUNO Wiki
Role
Purchase Admin
Path
Quotation » Add Quotation
Functionality
If quotation is submitted by vendor's login. Purchase admin is able to open the quotes with OTP send to various authorities who are responsible in quotation opening procedure.
Quotation could not be opened till the validity date exceeds set by purchase admin at the time of posting RFQ to various vendors.
If the no. of quotations received count is less than expectations, purchase admin can send it for permission of re-quotation to requestor.
Once OTP received by the members & quotations unlocked with the help of OTP, purchase admin able to send quotes for analysis to the authority from where request raised for purchase. 
Step by Step
On add quotation UI, You can able to see all generated RFQ and able to see their quotation which is submitted by vendor.
As admin you can also able to submit the quotation.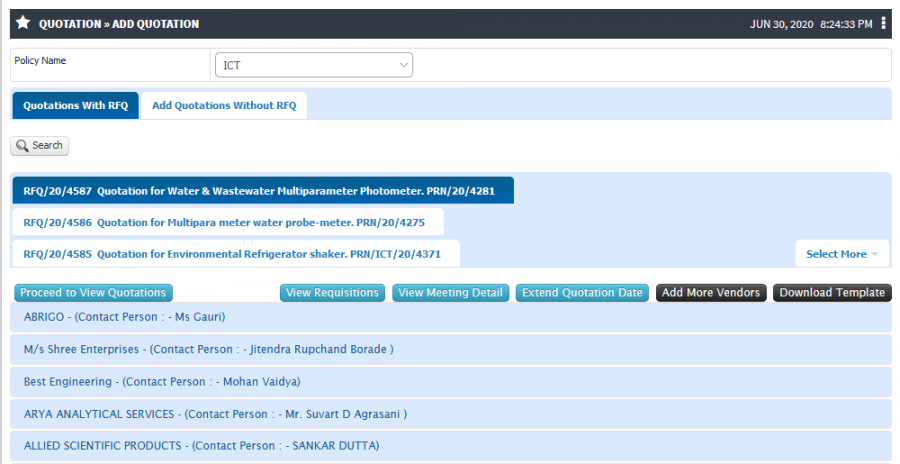 To view requisition click on view requisition button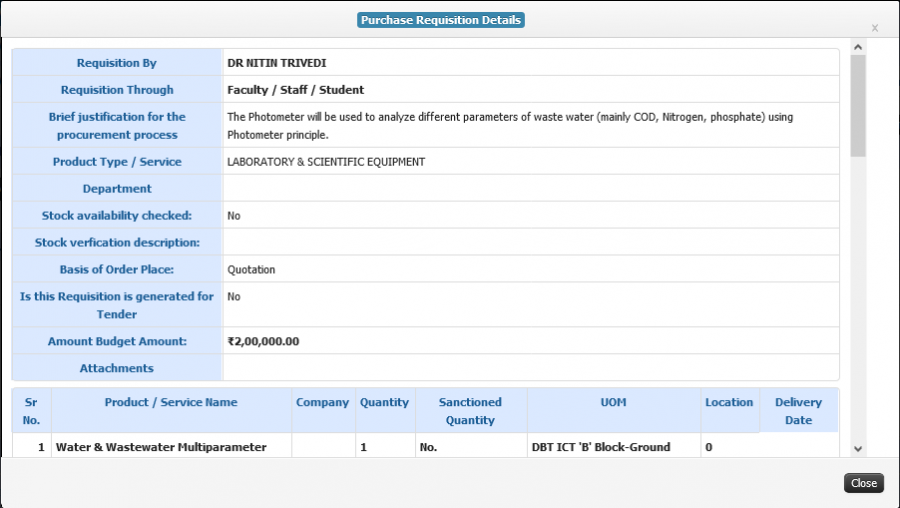 Click on Proceed to view quotations button for authority selection and OTP generation
You can able to see the number of quotation received against that requisition.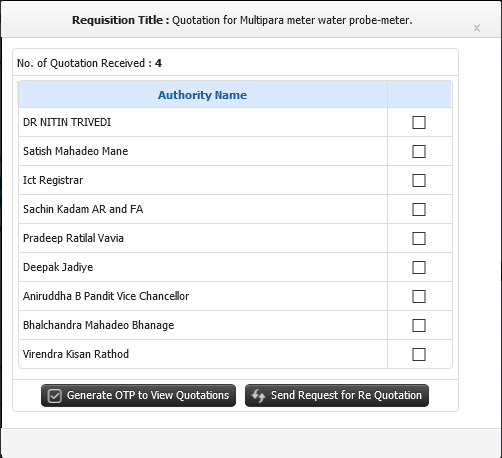 For selected authority will get the OTP and using that OTP you can able to view the quotation.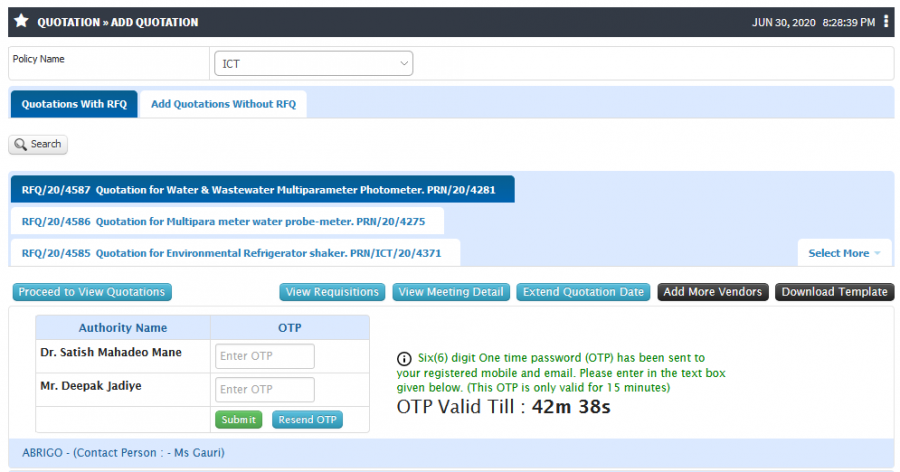 Once the OTP is verified you can able to view the quotation and able to mark it for analysis process.

Once it is marked for comparative analysis you can view the authority name and its status.