Budget Estimates by Employees
From JUNO Wiki
Budget Proposal
This is configuration to define the estimated budget for each assigned ledgers of department/cost center.
Prerequisite
Finance admin should assign heads to user for budget proposal authority
Role
Faculty / Staff
Path
Personal » Budget Declaration
Functionality
Proposal authority able to enter estimated budget amount for assigned ledger/group heads.
Proposal authority able to submit & freeze estimated budget amount, but once freeze then not able to edit.
Step by Step
Budget declaration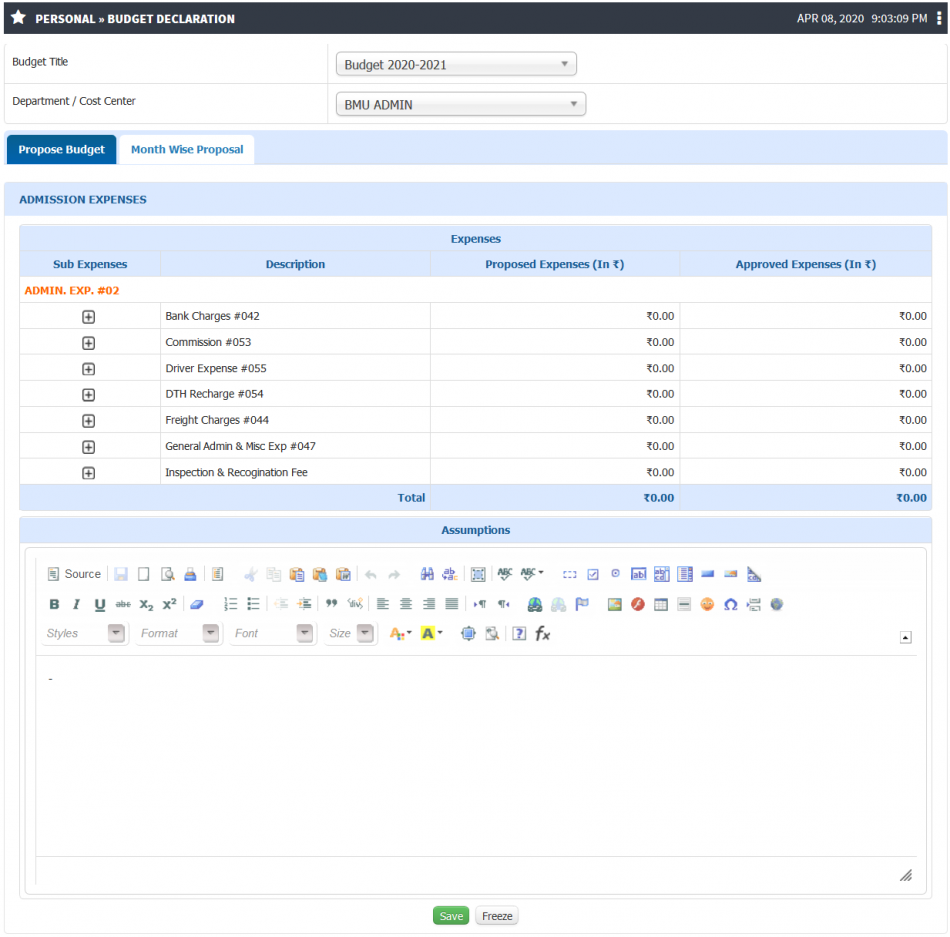 Month wise proposal