Employee Applicant Login
From JUNO Wiki
Role
Applicant (Employee)
Path
Login URL (Applicant Employee Registration)
Functionality
User can register him as applicant for the particular post which were configured by the recruitment admin.
As per Post wise tab configuration user can fill their details such as personal details, qualification, Work experience, Research publication, Documents etc…
If payment is applicable for the post user can make payment by filling all details and proceed.
Applicant can take printout of the application form.
User has to accept the declaration first before filling all the details.
Step by Step
Visit the login page or Direct visit the registration link.
 Click on the Applicant Employee Registration hyperlink or you can visit registration link.
Fill All the details and click on the submit button, Applicant login will be created and UserId and Password will be sent on the entered Email ID and mobile No.
Enter the UserID and Password in the login window and login.
Accept the declaration and proceed. Your application form will open as per configuration

Fill all the mandatory fields in the personal details tab and save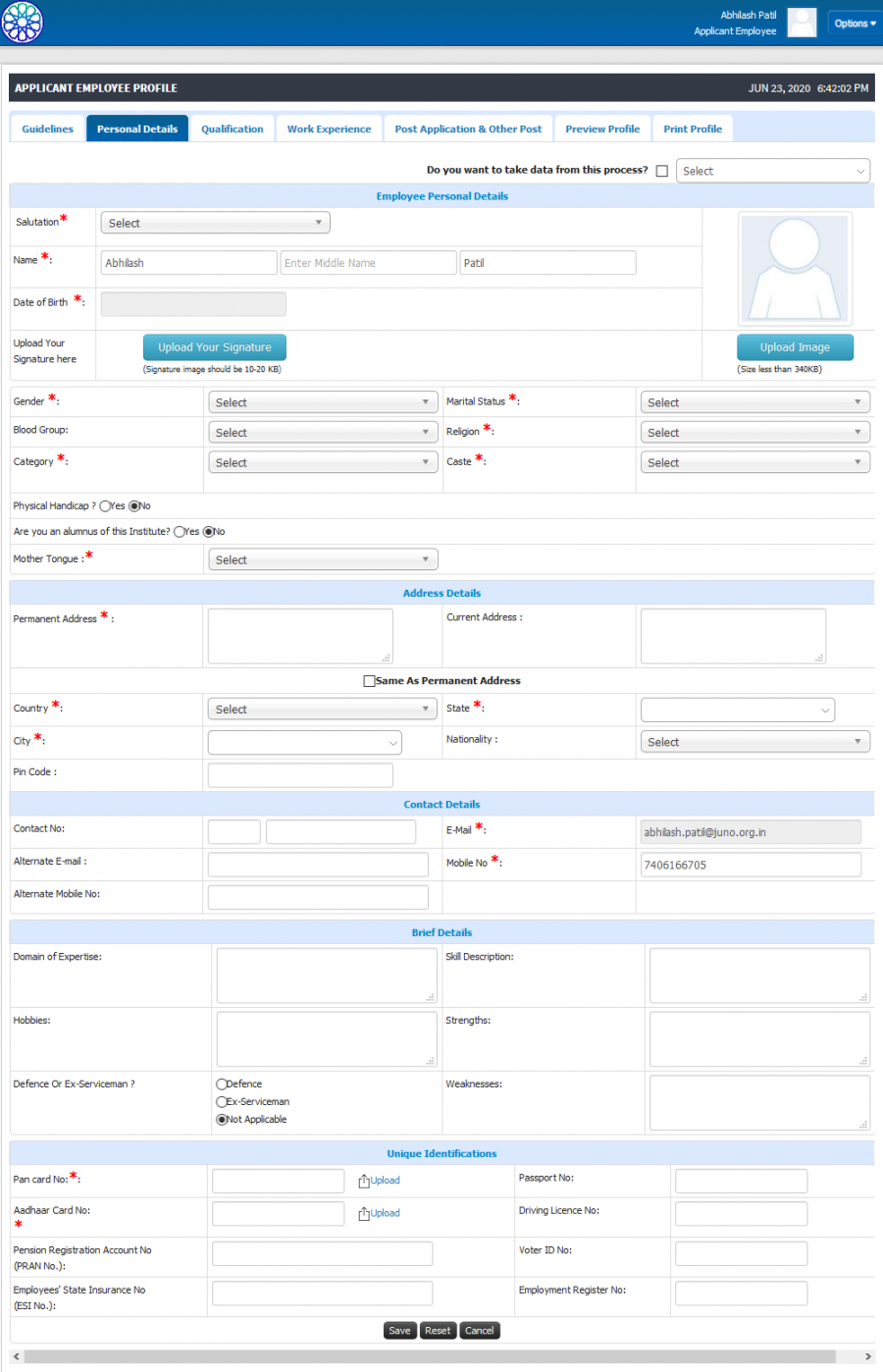 Same way applicant can fill details on all tabs and save it. Please check Preview of the application after filling all the details.
If all details are correct you can accept and freeze the profile. If any modification is required you can modify and then freeze the application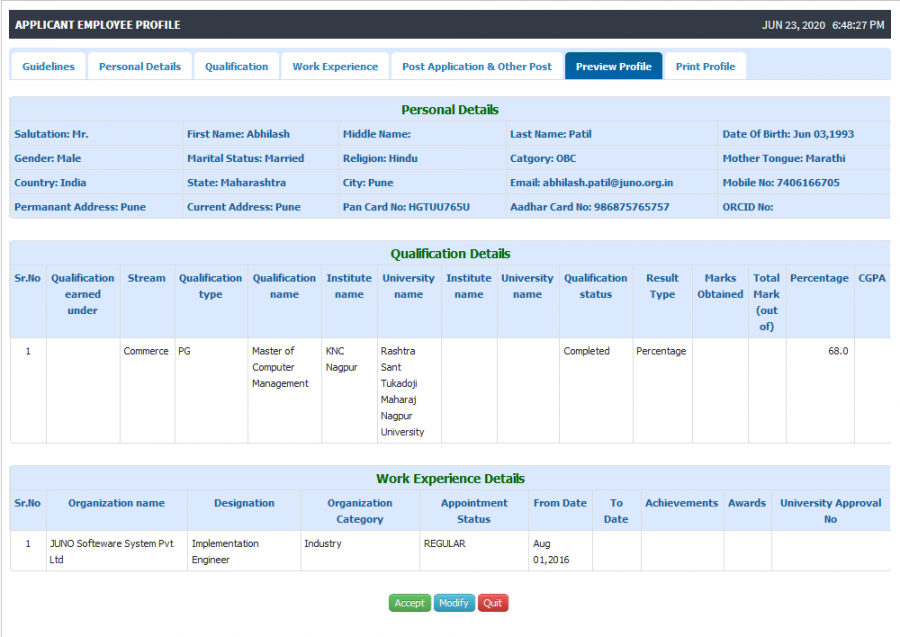 If payment is not applicable user can print the application form.

Once your application got selected for further process and you got a call for interview, Applicant will get Email and SMS for the same and Applicant can accept or reject the Interview call.