Inventory requisition and purchase
From JUNO Wiki
purchase indent is an internal organizational request in the purchasing process to authorize the requisition of materials prior to initiating a purchase order.
Roles
Inventory Admin
Path
Purchase Requisitions » Inventory Requisition and Purchase
Functionality
Inventory admin can create the Indent for purchase of inventory item
In indent admin can add drafted item directly from the list available in draft.
New product can be created from the admin on same UI.
Admin can view the Indent Status (Accepted / Rejected­)
Screen Shots / Steps
Inventory Requisition and Purchase
In process indent will be shown in In-Process Indent tab.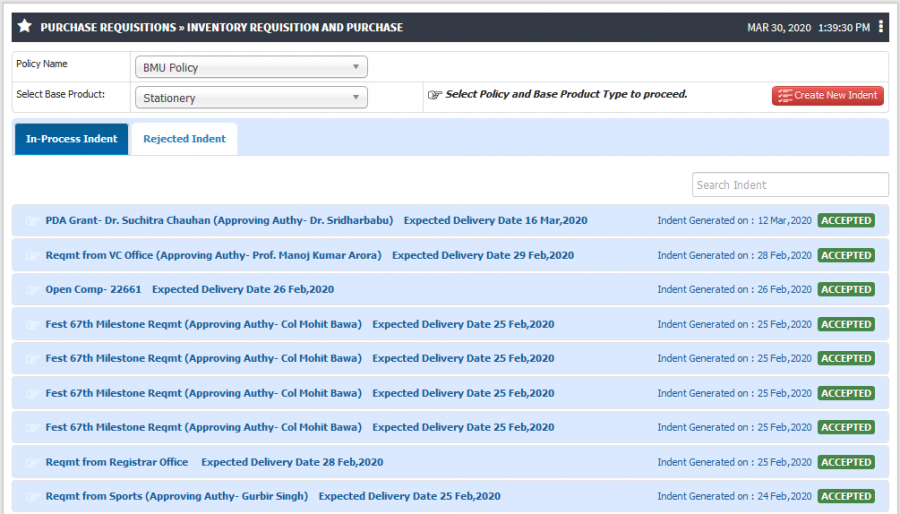 Create New Indent
To create indent first select the base product from the drop down and click on create new indent button.
To Add product in the indent search the product name in searchable textbox and select the product from the list.
Enter order Quantity and manufacturing company name for all selected product.
Enter expected delivery date and save the indent.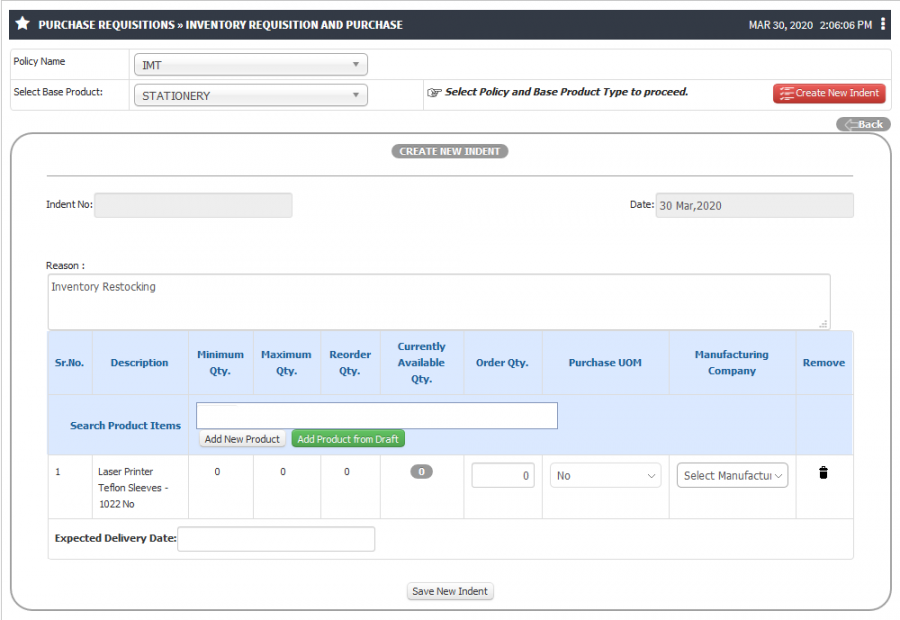 Drafted Item
For purchase indent user have the provision to add product in the draft on Inventory Transaction UI.
Already drafted product can be added in the purchase indent.
To add drafted products click on add product from draft button.
Select the product which needs to be added in purchase indent and click on add button.

Add new Product
If any product is not configured in the system then user can directly add product from the same screen instead of going back to the Configuration » Product Add/Search/Edit.
To add new product in to the system click on Add new product button.
Fill all the required details and click on save button.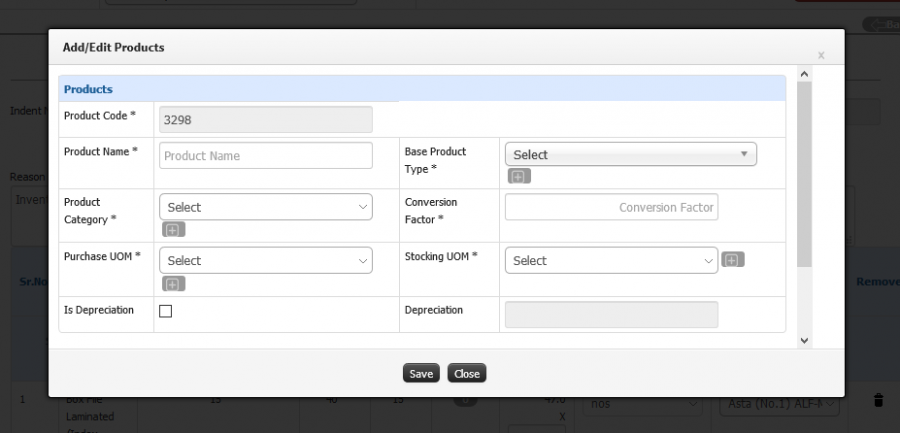 Rejected Indent
To check the rejected Indent list click on Rejected Indent tab.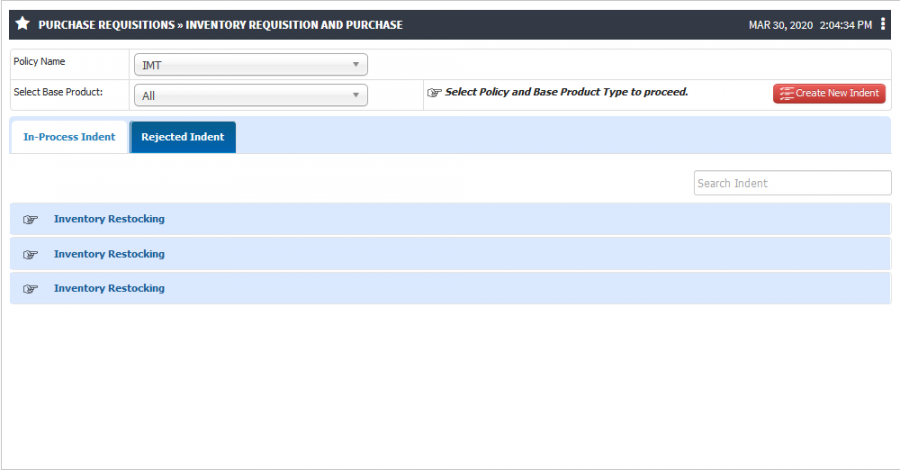 To check the reason of rejection and indent details click on the indent hyperlink.