Event creation
From JUNO Wiki
Event Creation
Event creation allows an user to create events under various programs in an institute. By selecting various parameters an Internal or External event can be configured.
Roles
Path
Event Admin >> Events >> Event Scheduling >> Create New Event
Inputs Needed
Policy Name
Account Group
Account Head
Registration Account Head
Functionality
Create Event
User can create an event by defining event details like Event Name, Event Reg. No., Start Date, End Date, etc.
Finance ledger linkages can be done for any fees or charges collection for an event.
Functionality such as Notification Alerts, Seating Arrangement, Gate-pass generation, Feedback can be configured for event.
Option for online registration fees collection for event.
Governing Committees can be inked to events.
Event registration category can be defined under which user can register for event.(Examples: Development courses, Competition, Charity, Donation, Conference, etc.)
Instruction and rules for event can be listed out which shall be visible to user when they register.
Similar to registration event shall have category.(Examples: Guest Lecture, Presentation, etc.
Event Duties can be configured like Attendance for event, Judges, Feedback, Sponsors, etc.
Included functional or non functional departments can be selected for event.
Step by step
Follow Below mentioned steps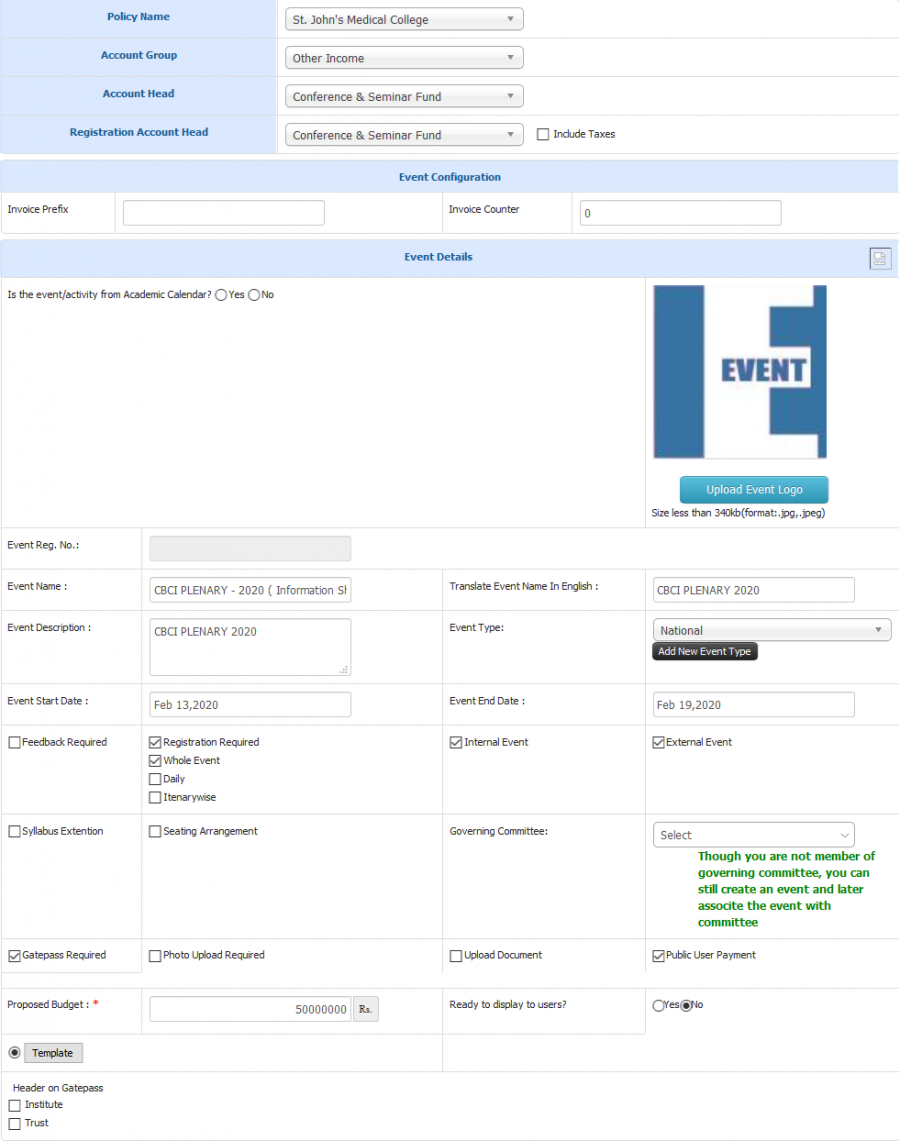 Add Event Registration Category

Event Registration Category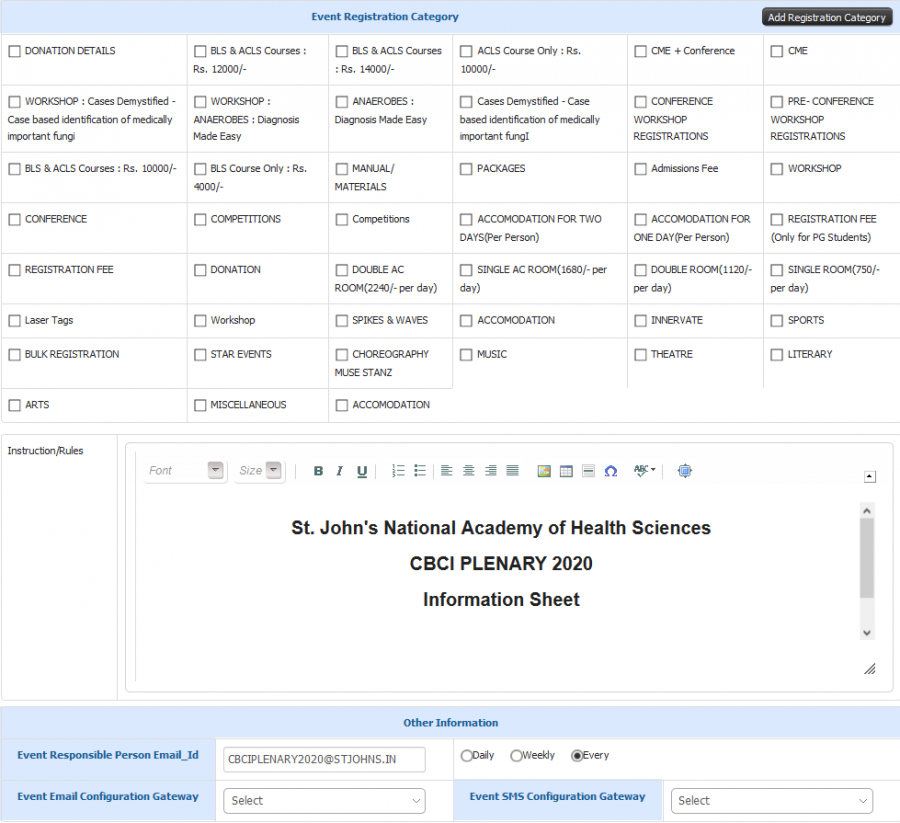 Add Event Category Details



Non Functional Department