Core Course
From JUNO Wiki
Core Course
Core course are mandatory courses which a student will have to learn in an program. Core course shall be compulsory for all the students in an program.
Role
Academic Admin, Exam Admin
Path
Academic Admin >> Organization >> Syllabus Configuration >> Syllabus
OR
Exam Admin >> Configuration >> University Configuration >> Syllabus and Course
Inputs Needed
University Name
Stream Name
Qualification Name
Syllabus Pattern Year
Semester Name
Functionality
Add Core Course
Core course can be added which shall be mandatory for all students.
While adding an course user can specify the course code, course name, abbreviations, credits, teaching hours, etc.
Core course selection shall be not be given to student as those will be compulsory for them to study.
Edit Or Block Core Course
Course details can be edited once its added.
In case a course is no longer required user can opt to block that course.
Blocked courses shall not be visible for academic purpose.
Replicate Course
Irrespective of course type this functionality works.
Course can be replicated to academics which enables course for teaching learning purpose.
Replication of course to different department.
Replication of course to timetable.
Step by Step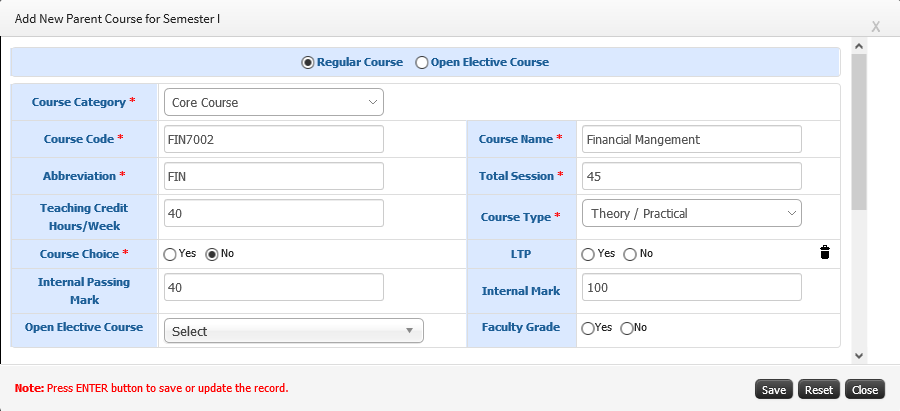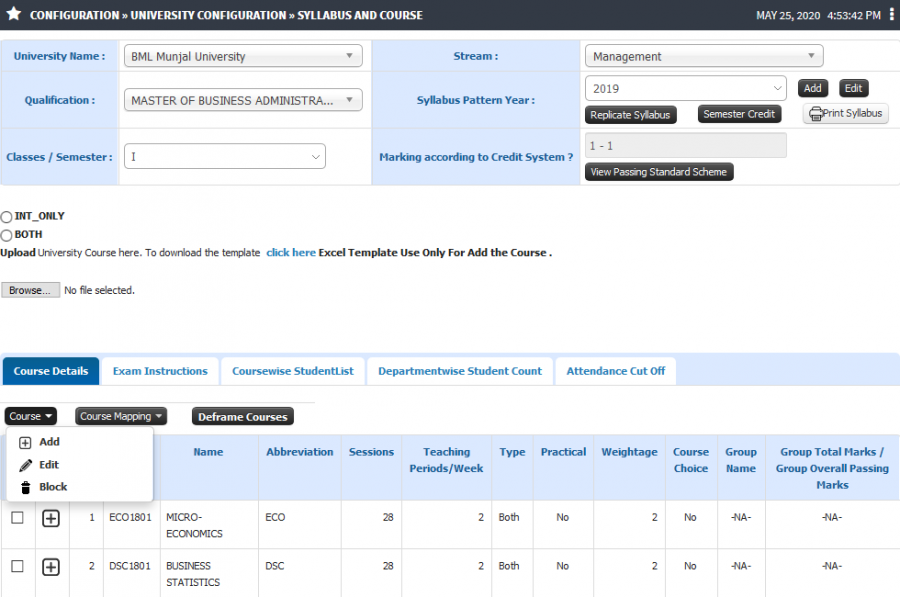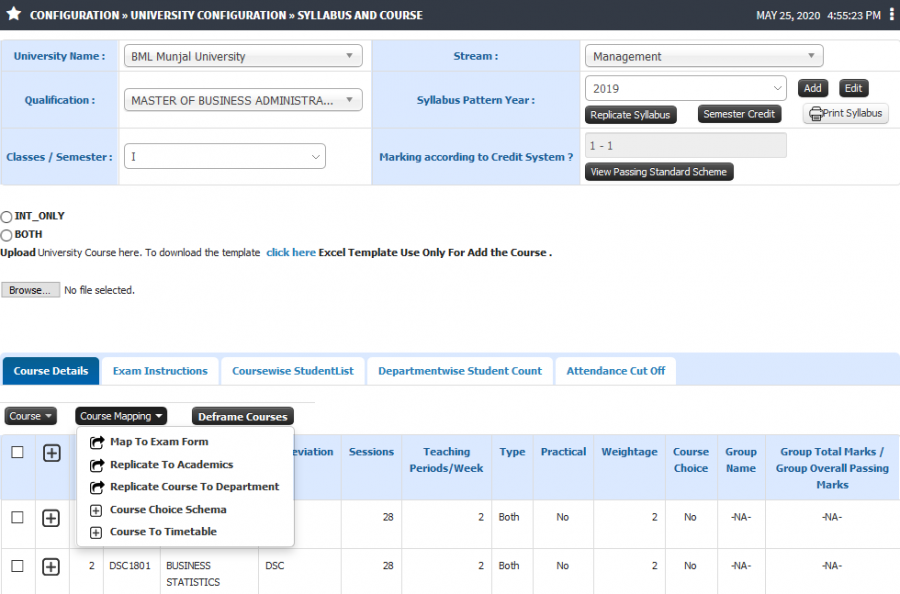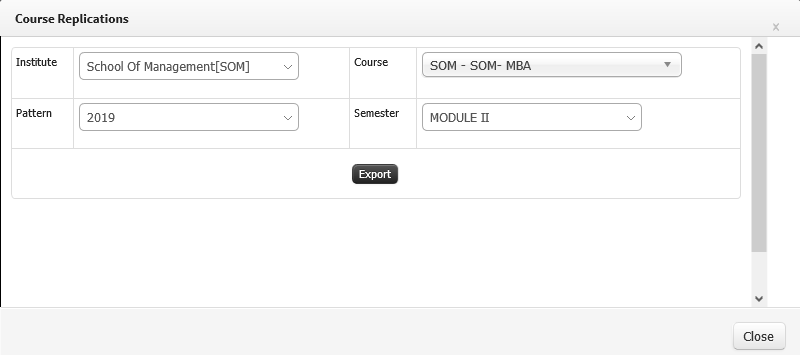 Replicate Course to Department