Log Book Configuration
From JUNO Wiki
Role
Transport Admin
Path
Fleet Management » Trip Management » Log Book
Functionality
Admin have the provision to record all vehicle logs in to the system.
It will help admin to track the meter reading details. Admin can maintain the all logs and able to generate the report.
Step by Step
Admin can view the existing Logs

To add logs in to the system, Admin has two way to records.
One by using the form on the UI and other by using excel.
To add by using form on UI click on Add New Button and enter all the details and save.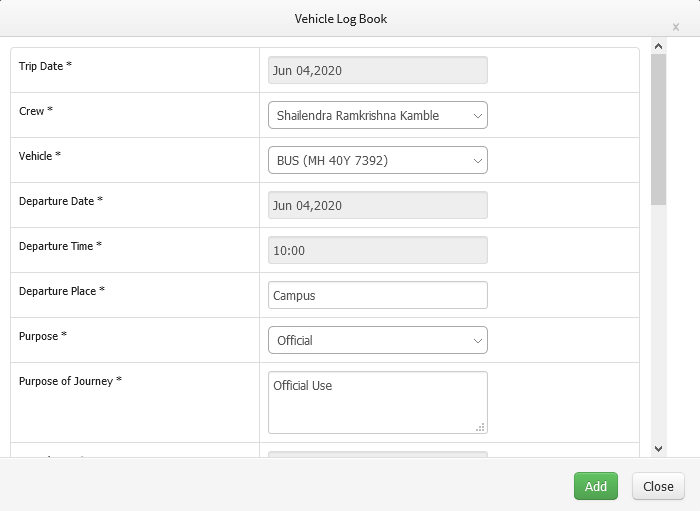 To upload the logs details by using excel. You can download the template and fill all the required fields and click on upload sheet button.