Entrance exam Configuration
From JUNO Wiki
Entrance Exam Configuration
Entrance exam is treated as one of the important criteria for generation of merit list. In some cases 100% weight-age can be given to entrance exam whereas in some cases this weight-age can be 50% to entrance exam and remaining 50% can be divided into 10th & 12th.
Entrance exam can be of 2 types
Entrance Exam by External Body
Entrance exam can be conducted by external governing bodies. For example- for admissions of MBA, CET, ZAT exam scores are considered. In this case entrance is conducted by some external body, but marks of these exams can be considered while taking admissions.
Entrance Exam by Institute
At some Institutes entrance exam can be taken by Institute for the applicants who have filled application form. Theses marks can be considered as selection criteria while generating merit list.
Role
Admission Admin
Path
Admission Admin >> Admission Configuration >> Admission Configuration >> Entrance exam
Terminology Used
Minimum Value - Minimum value is the min passing marks for the exam.
Max Value- Maximum marks for the entrance exam.
Inputs Needed
Entrance Name
Min value
Max value
Weight-age
Description
Inputs from students - Score/Percentage/Percentile/Rank etc
In case if college conduction own entrance exam
Functionality
Configuring entrance exam
Step by Step
In case of college conduction own entrance exam

Click on 'Yes'

Fill required info and save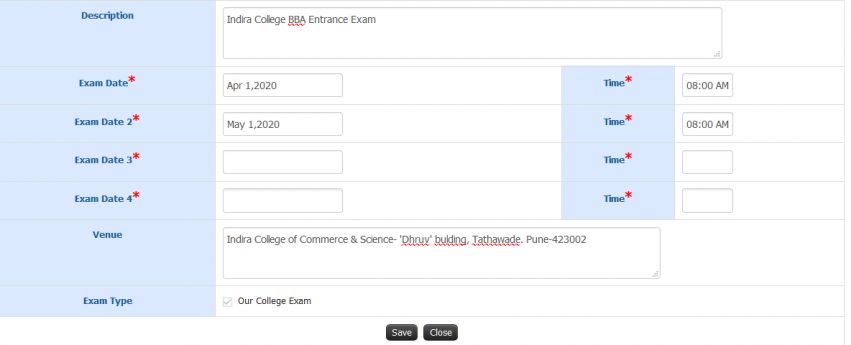 As college is conducting own entrance exam, for hall ticket generation at student side click on Hall ticket check box from admission round.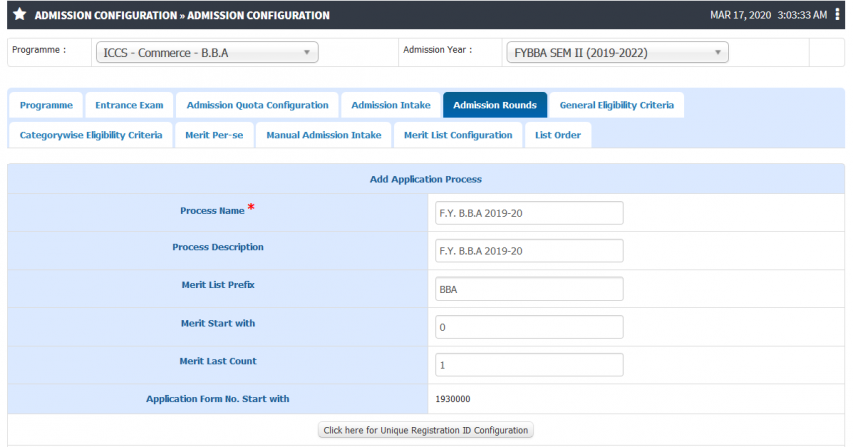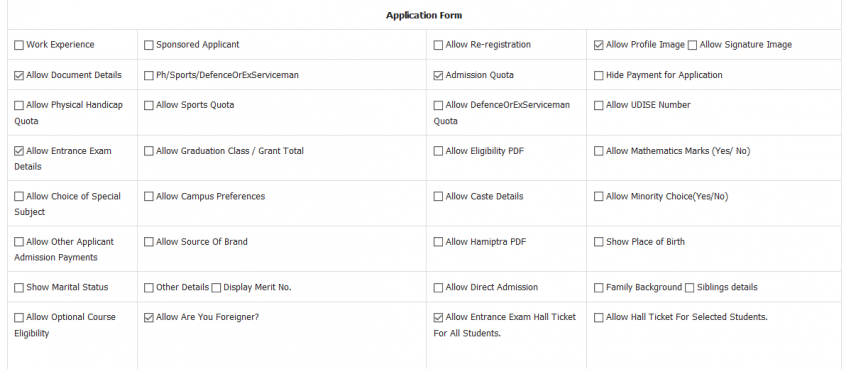 In Case of Entrance Exam by External Body
Click on 'No' in case of external entrance exam.

Fill the required details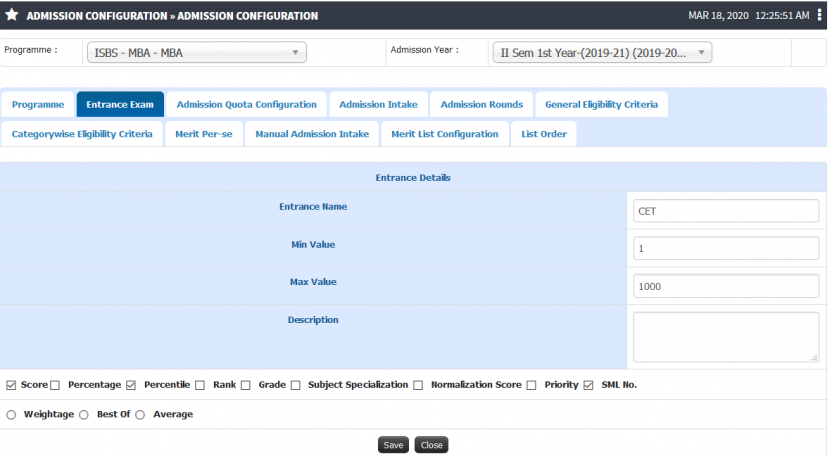 Multiple entrance exams can be added