Vendors
From JUNO Wiki
A vendor is a general term used to describe any supplier of goods or services. A vendor sells products or services to the organization.
Roles
Inventory Admin / Stock Admin
Path
Products » Vendors ( Inventory Admin )
Market » Vendors ( Stock Admin )
Functionality
Admin can export the List of registered vendors with name, address, contact no. and email.
To registered new vendor, Purchase admin have the authority. Once it is added in the system, Admin can export same.
Admin have the provision to View / Export the statistic report.
Screen Shots / Steps
List of registered vendors
Admin can export the list of registered vendors. To export the list click on Export to Excel button.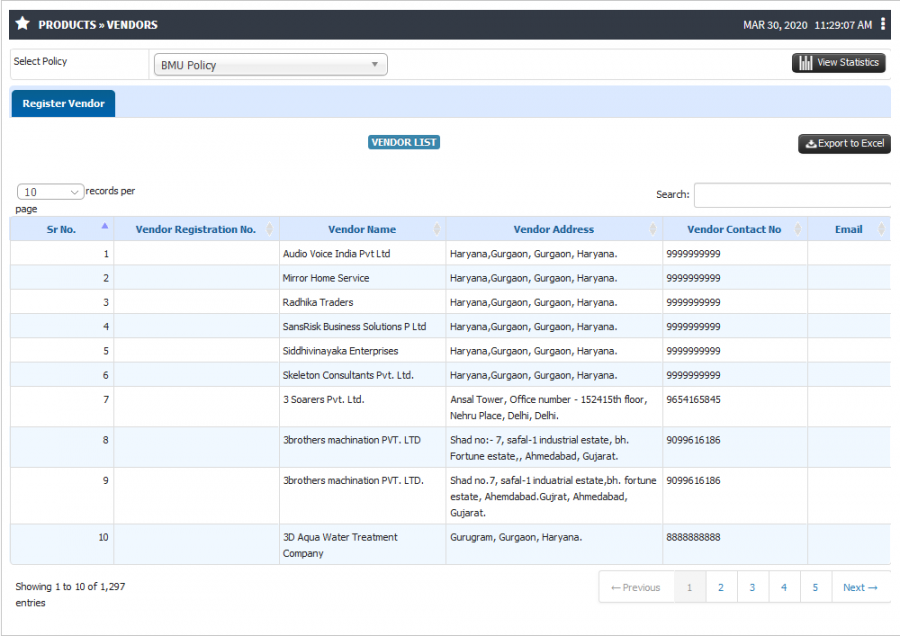 Statistic Report
Admin can see the statistical view of registered vendors. and Product wise online registered vendors.
Total number of registered vendor, Accepted vendor, Pending vendor, Rejected vendor and Blacklisted vendor count can be seen by admin statically.