Registered Applicant Employee
From JUNO Wiki
Guideline Configuration
University post configuration is done.
If there is a fee for registration of recruitment for the applicant, the finance association should be done and the ledger should also be created.
Application form should already be filled by the applicant.
Roles
Recruitment Admin
Path
Recruitment Admin » Report » Register Applicant Employee
Inputs Needed
Recruitment Liaison
Recruitment Process
Application for Post
Functionality
Able check the overall or post wise pending and approved registered employee details.
Able to approve the registered applicant employee.
Able to view and update payment details of the applicant.
The applicant employee details can be exported to the excel.
We can print the applicant application form.
We can get the count of how many applicant paid the fees, overall fee paid etc.
Steps
Registered Applicant employee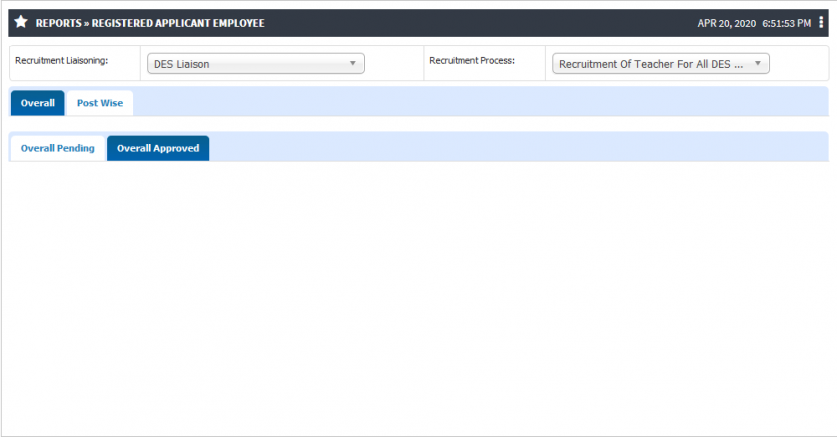 Overall Pending Applicant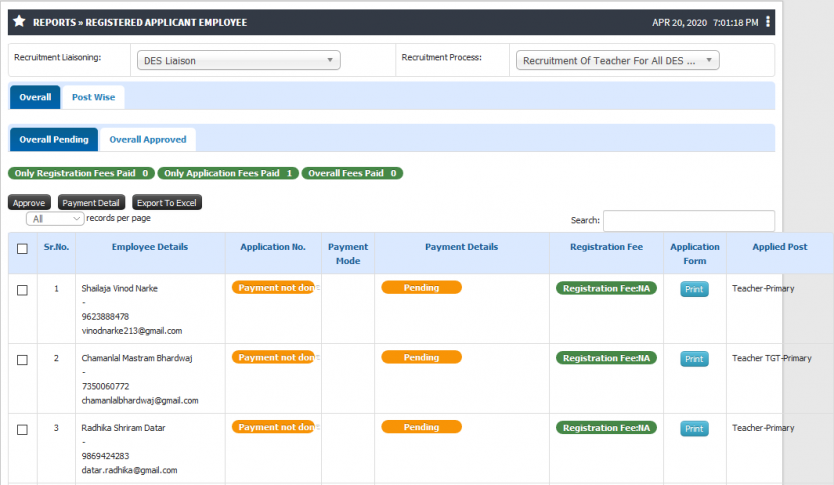 View Update Payment Details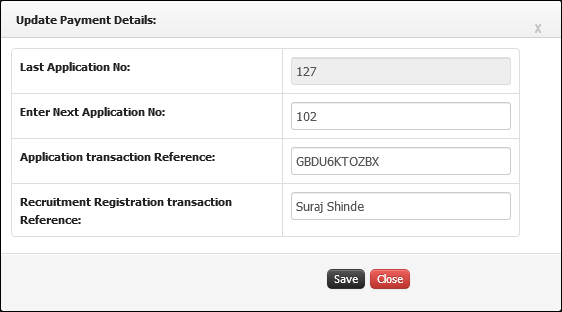 Overall Approved Applicant