Library Holidays Calendar
From JUNO Wiki
Library Holidays Calender
This Calender is used to define the days on which library will remain close and non of the transaction will happen.
Role
Path
Configuration » Library Holidays Calendar
Inputs Needed
Days on which library will remain close.
Functionality
Defining library holidays.
Generate Holiday list of Library.
Fine calculation is based on the number of working days excluding holidays.
Step By Step
1) Click on the date for which holiday is to be defined and fill related details.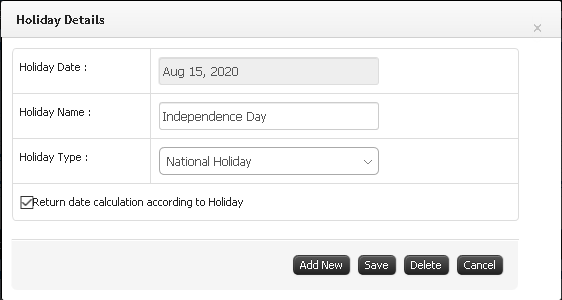 2) The Holiday List can be generated depending upon holidays created in Holiday calendar.