Complaint Escalation
From JUNO Wiki
Complaint Escalation
Students raised issue shall be approved or rejected by concerned authority or hostel admin. Post approving an complaint the authority or hostel admin can escalate the ticket to concerned authority who shall attend and resolve the complaint. Comments on complaint can be given and the tracking status shall be visible to student as well.
Roles
Hostel Admin, Student Login
Path
Hostel Admin Login >> Hostel Management >> Room Infrastructure Complaint >> Approve
OR
Student Login >> Facilities >> Hostel >> Room Complaint and Maintenance
Inputs Needed
Functionality
1) Escalate Complaint
Approving authority can escalate the complaint to concerned authority.
Escalation of complaint and resolution status shall be maintained.

2) Complaint Status
Hostel admin can put their relevant comments while escalating complaint.
Updated status on complaint shall be visible to student.
Step by step
Follow Below mentioned steps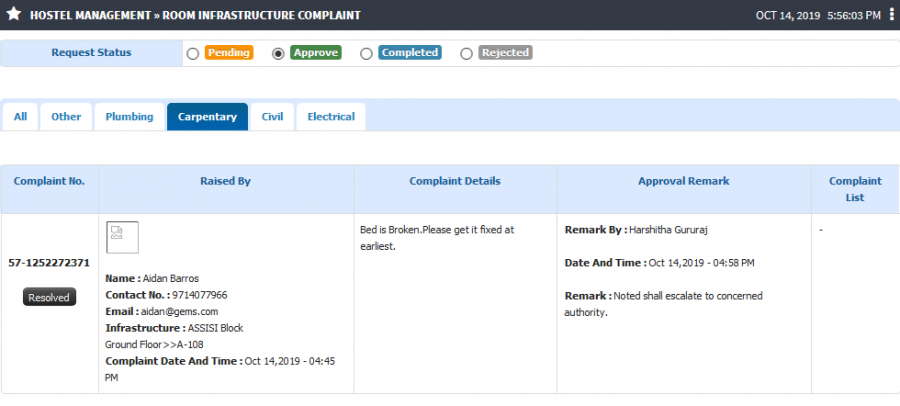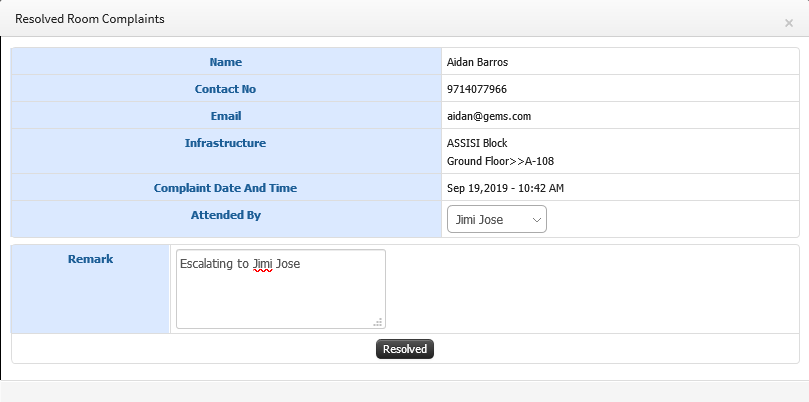 Complaint Status at Student End