New Job Creation
From JUNO Wiki
Prerequisite
Placement admin role must be assigned to the user.
Roles
Placement Admin
Path
Placement Admin » Jobs » Create New Job
Terminologies Used
Selection Process : Selection process for the placement of employee will be defined here.
Criteria : placement criteria will be defined here. for example 10th, 12th and diploma percentage, year of passing, work experience etc.
Inputs Needed
Job Description
CPC (Central Placement Cell) name
Company Name
Company Type
Year of Passing
After Confirmation Salary
Post
Total Vacancies
job Expiry Date
Document Needed
Candidate Type
Location Preference
Applicant
Selection Process
Degree Criteria
Degree Type
Other Degree
Min percentage
Max Percentage
Live ATKT
Dead ATKT
Create Final Campus Placement
Registration Start And End Date
Registration Start And End Time
Interview Date
Reporting From And Up to Date
Venue
Reporting Time
Functionality
Able to select the job type for which we are creating a job.
Able to add the company details such as company name company type, etc.
Able to add for which post placement is being scheduled, total vacancies, location preference etc.
Able to add selection stage and can also define the sequence.
Able to define the placement schedule date, time and venue.
Able to set the degree criteria for the selection process.
Able to select which institute can participate, start and end date of registration, reporting time and venue.
We can also attache the documents.
Step by Step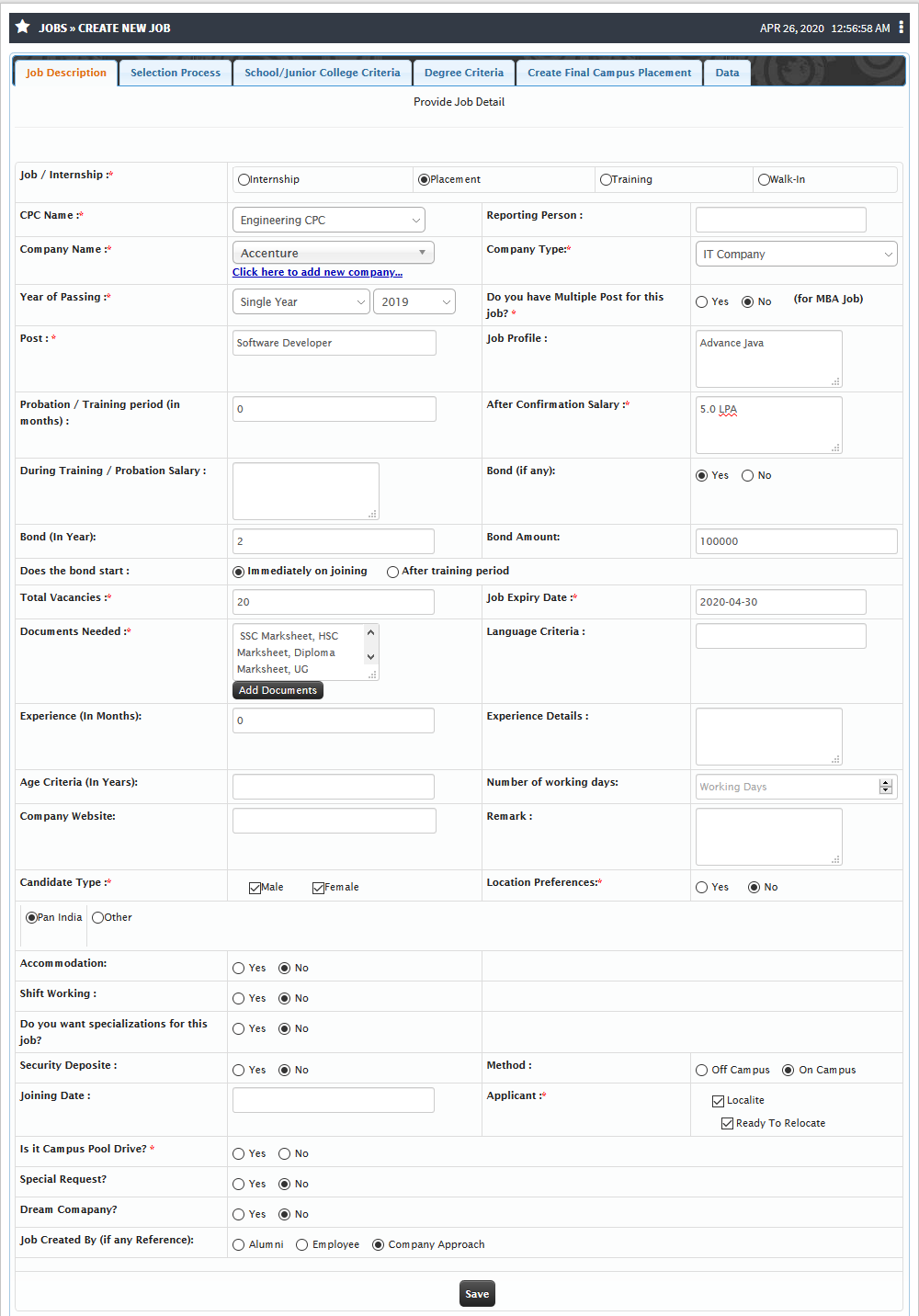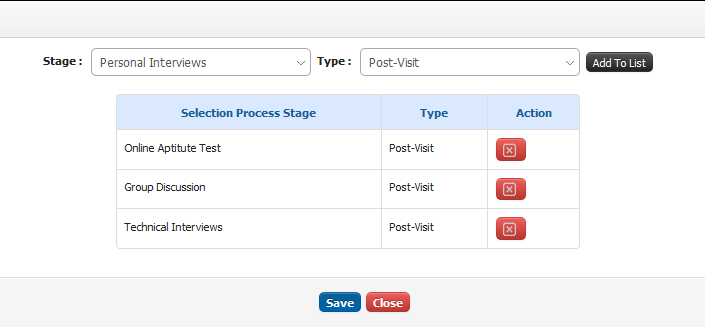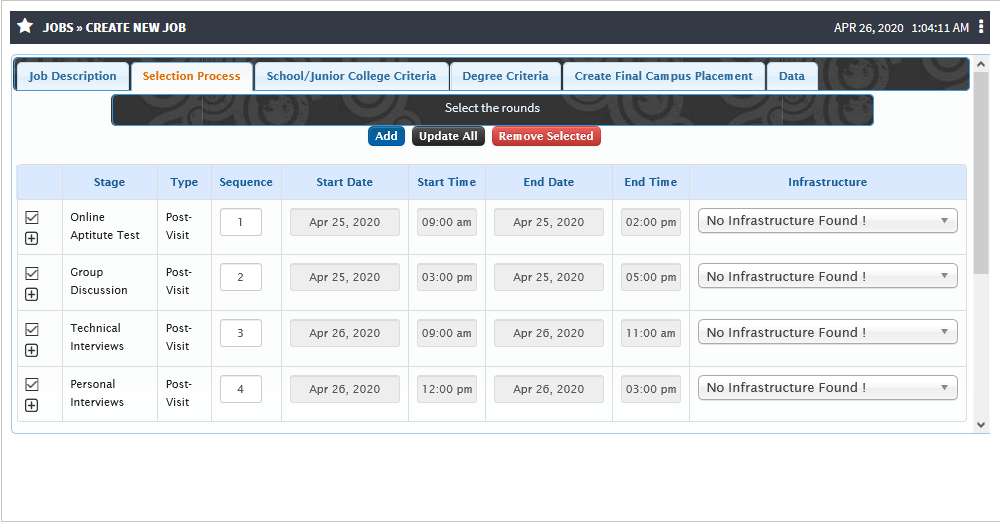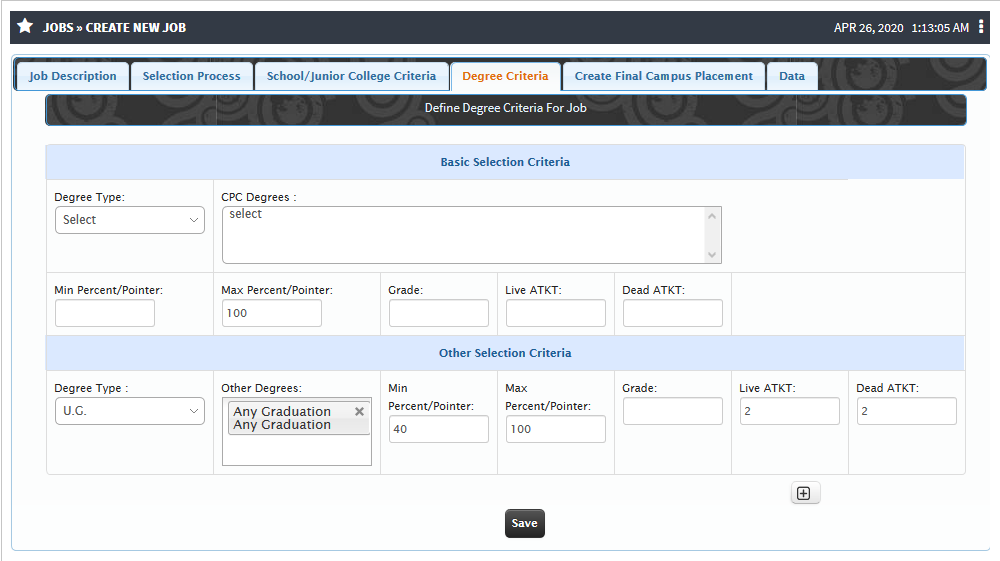 Create Final Campus Placement