Temporary Transaction
From JUNO Wiki
Temporary Transaction
These are the transactions done for temporary basis. These transactions are conducted mainly when member wants to issue library media for a short duration of time. For instance, if a member wants to read book inside the library and return same before going out, in this case temporary transactions are conducted.
Role
Path
Issue-Return » Temporary Transaction
Inputs Needed
Member Id for issue of library media.
Fine amount if fine is being collected while returning media.
Functionality
Transactions like issue and return of media can be conducted for short time period.
Transaction history can be extracted in the for of report.
While returning media, it can be collected with the fine (if applicable).
Step by Step
1) Issue library media.
  * Select whether member is from "Within Institute" or "External Member".
  * Enter member Id, all member details will be automatically fetched.
  * Enter Accession number of media.
  * Enter other relevant details and click on "Save".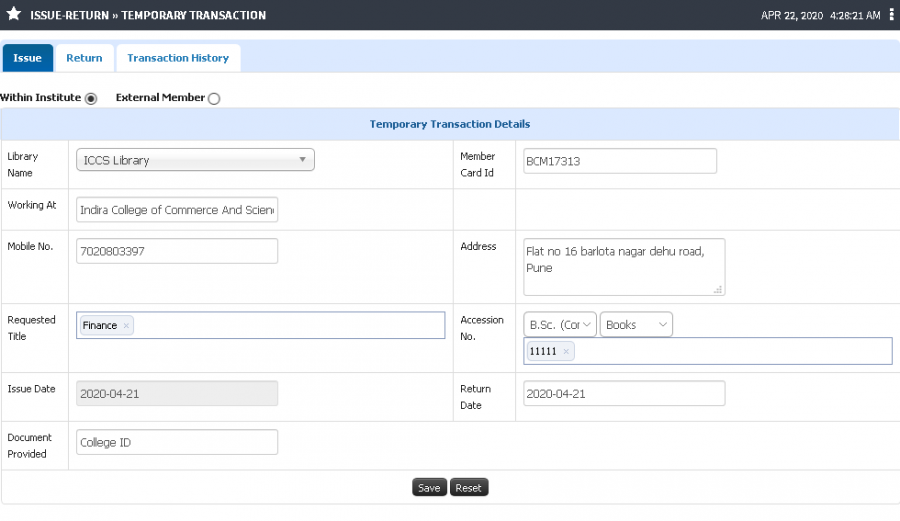 2) Return library media.
  * Select library name under which the member is registered.
  * Click on "Return" button.
  * Fine can also be collected while returning book(if applicable).