Librarian Wise Statistics
From JUNO Wiki
Librarian Wise Statistics
User can here get a Librarian Wise issue and return media statistics.
Roles
Library Admin
Path
Issue-Return » Librarian Wise Statistics
Inputs Needed
Librarian name to be searched.
Date ranges for issue and return of library medias done.
Functionality
Generates statistical report on medias been issued and returned by particular librarian.
Generate Excel report.
Print generated statistical report.
Step by Step
1) Search for Issued medias by a librarian.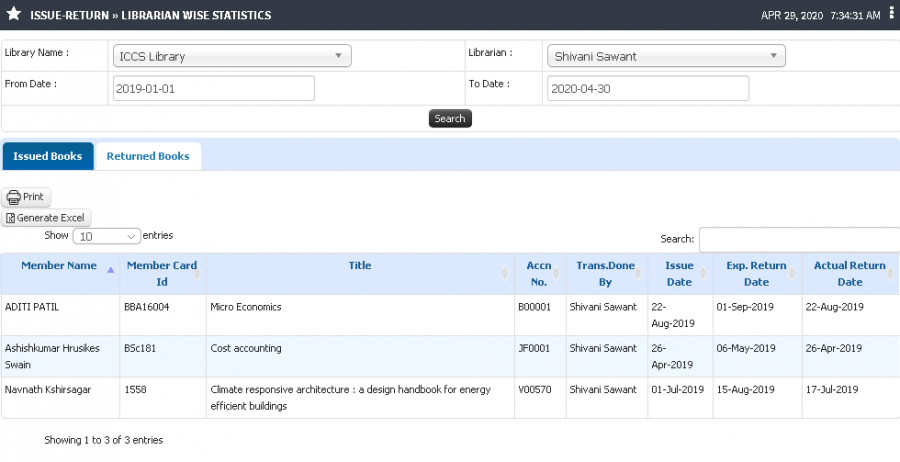 2) Search for returned medias by given librarian.