Member Rules
From JUNO Wiki
Member Rules
These are the rules defined for each member type. These rules contains the number of medias issue allowed for each member in regular as well as in exam days. These can be individually configured for every member.
Roles
Path
Inputs Needed
Number of medias allowed to issue in regular and exam days.
Functionality
Defines number of medias allowed to be issued.
Re-issue, return date, fines etc are calculated on the bases of this configuration.
Member rules defined can also be discontinued.
Member rules reports can be extracted.
Step by Step
1) Define number of media issue allowed in regular and exam days.
  * Select the department, member type and post type for which rules are to be defined.
  * Mention the number of media allowed to be issued in regular and exam days.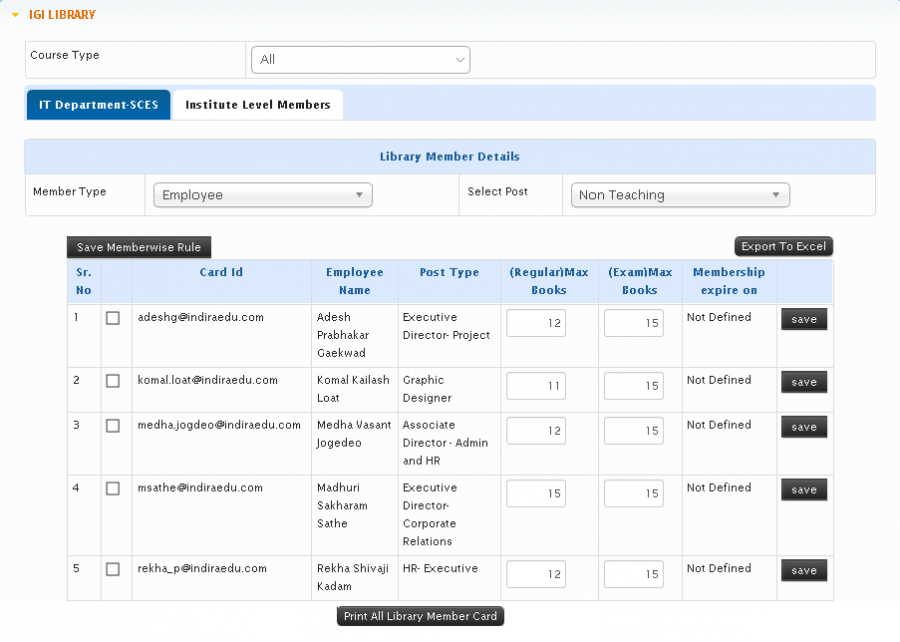 2) Save Membership rules.
  * Select the checkbox in front of member name.
  * Click on "Save Membership Rules" button.