RFQ and Quotation Authority Configuration
From JUNO Wiki
RFQ and Quotation Authority Configuration
This Configuration is done to define the authorities for RFQ and Quotations. The authorities are defined with the priority, based on which the RFQ and quotations is passed further for approvals.
Roles
Path
Configuration » RFQ and Quotation Authority Configuration
Inputs Needed
Authority names with respect to priority.
Functionality
The authority for the RFQ and Quotation approval is defined.
Priority of each authority defines the flow for RFQ and Quotation approvals.
Terminology Used
RFQ : A request for quotation (RFQ) is a document that an organization submits to one or more potential suppliers eliciting quotations for a product or service.
Quotation : Quotation is the written financial proposal received from the vendor regarding the inquiry being fired.
Step by Step
1) To add an authority, click on "Add new Authority" button then select the authority name based on their level and role. Set priority for each authority.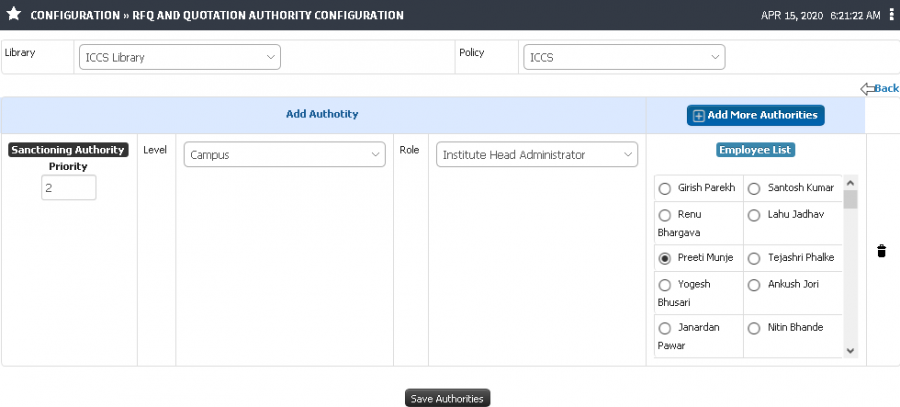 2) On click of "Save Authority" button, priority wise authorities are displayed.