Generate Requisition
From JUNO Wiki
Generate Requisition
The configuration given for creating the RFQ (Request for Quotations) which admin will share with the specialized vendors and against that vendors will submit the quotations.
Prerequisite
Institute renewal policy should be defined
PSI(Purchase, Stock and Inventory) policy should be created
Purchase requisitions should be created
Roles
Purchase Admin
Path
Requisitions » Generate Requisition
Functionality
View list of approved purchase request raised by department employees.
View purchase requisition history.
View rate list requisition.
Need to configure product/service for every raised request from the list of product names.
Functionality for selecting multiple requisitions for same base product type to prepare RFQ.
While preparing RFQ system by default provides list of product wise vendors.
System allows adding of new terms and conditions while preparing RFQ.
Step by Step
Generate requisition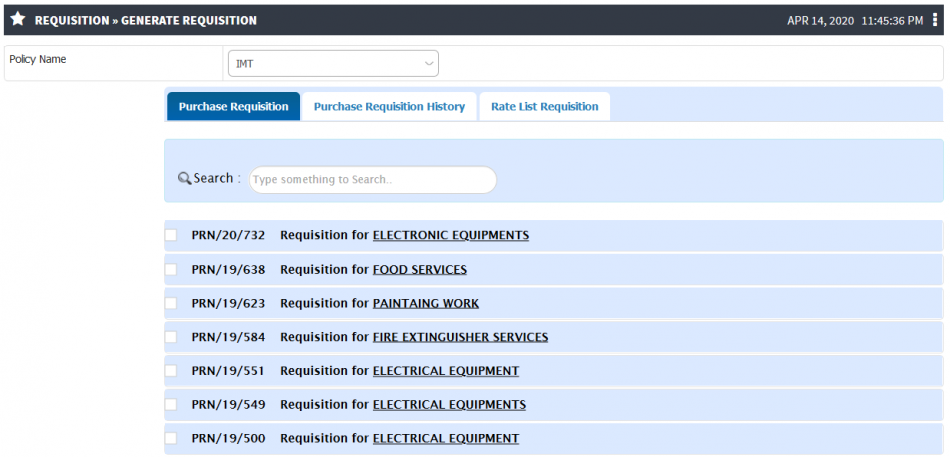 Purchase requisition history