Authority Configuration
From JUNO Wiki
Roles
Inventory Admin
Path
Configuration » Authority Configuration
Functionality
Admin can set the sanctioning authority department wise and able to assign the priority of approval.
Admin has the provision to set the sanctioning authority either overall for the department or employee wise.
Overall sanctioning authority is applicable to all employee of that department.
Screen Shots / Steps
List of departments to set sanctioning authority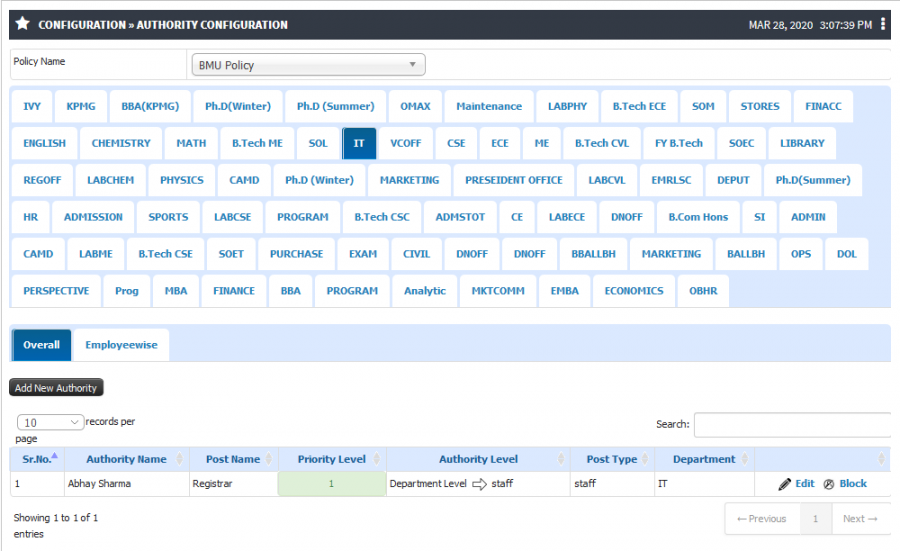 Add New Authority
To add new sanctioning authority click on Add New Authority Button
Select Post Type, Level, Role and Department to see Employee list
Select employee and give priority and click on submit button at end of the list.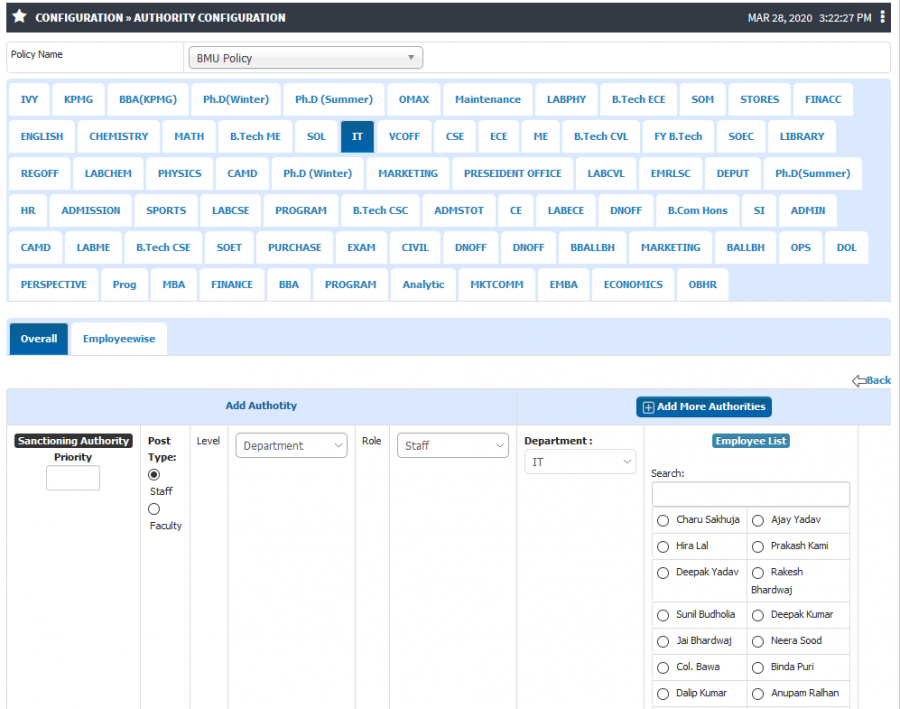 Employee wise Sanctioning authority
To update Sanctioning authority employee wise click on Employee wise Tab
Select post type Faculty or Staff
As per Overall Sanctioning authority configuration authority configuration will be applied to all employee of that department.
In case of any changes are required in the sanctioning authority for the particular employee, Admin can click on Add authority button to update the same.