Defining Research Project
From JUNO Wiki
Defining Research Project
Many universities and colleges require a Masters or Ph.d dissertation or thesis as part of their Academic to award degree.Research Project have some stages which includes Topic Registration, Colloquium, Synopsis,Thesis,Open defense and Final Thesis.In each stage of Research Project it require certain approvals of competent authorities.
To define all these stages and configuration Research Projects Subject needs to be added in Particular Course and Syllabus Pattern from Exam Admin login as shown below.
Roles
Path
Research Project Subject Configuration
Exam Admin » Configuration » University Configuration » Syllabus and Subject
Pre-Requisite
Trust level Exam admin role should be given
Qualification must be added
Input Needed
Research Project Subject Configuration
Course Name (e.g Viva Voce or Thesis Submission)
Course Credit
Total and Passing Marks (If applicable)
Exam Conduction Type
Functionality
Research Project Subject Configuration
Able to add/edit/delete Research Project Subject
Able to replicate the Subject to academic
Step by step
Follow Below mentioned steps to define Research Project
1) Add Subject using Add button from Syllabus and Subject menu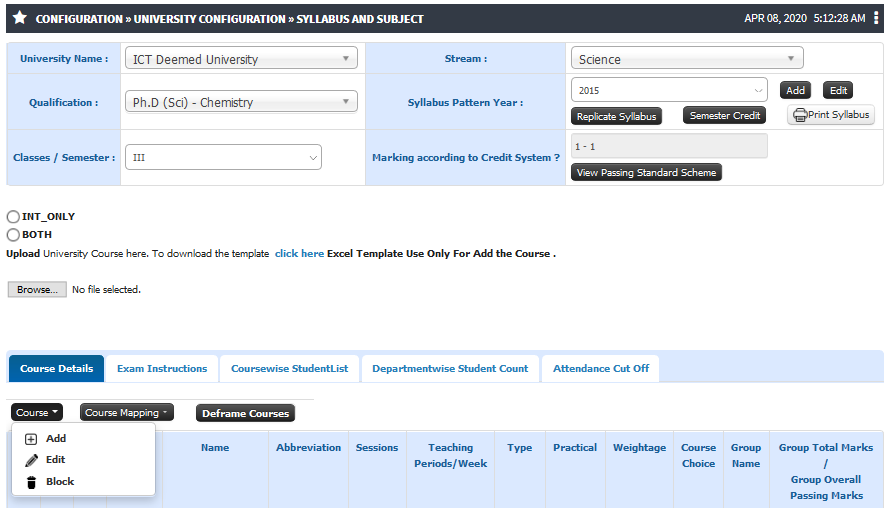 2) User can define Research Project Subject configuration with marks and without marks as per the Course Specification.You can check configuration in given in screen shot.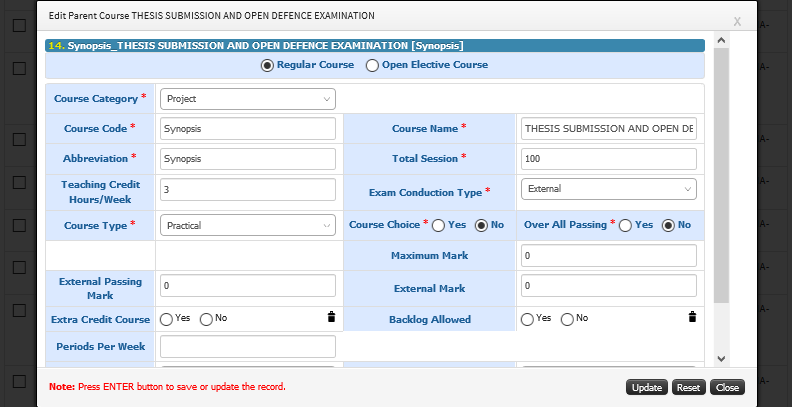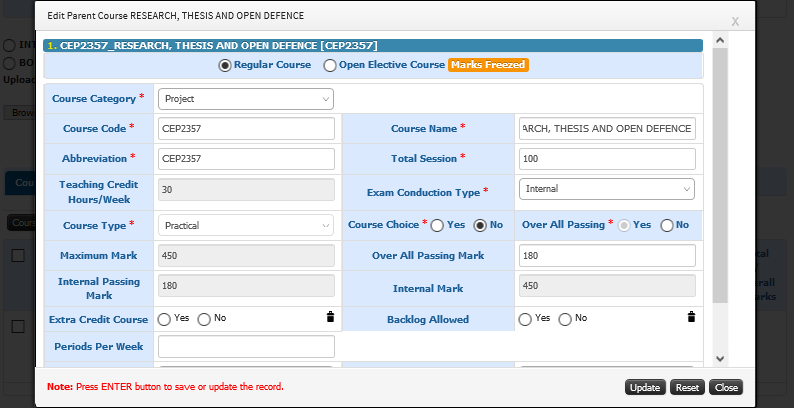 3) Once Subject configuration is done, it should be replicated to Academic to do configuration of Research Project Configuration, Student Allocation, Creating Evaluation Parameter and other configuration.You can replicate the subject to Academic Admin by using option 'Replicate to Academic' in Course Mapping tab.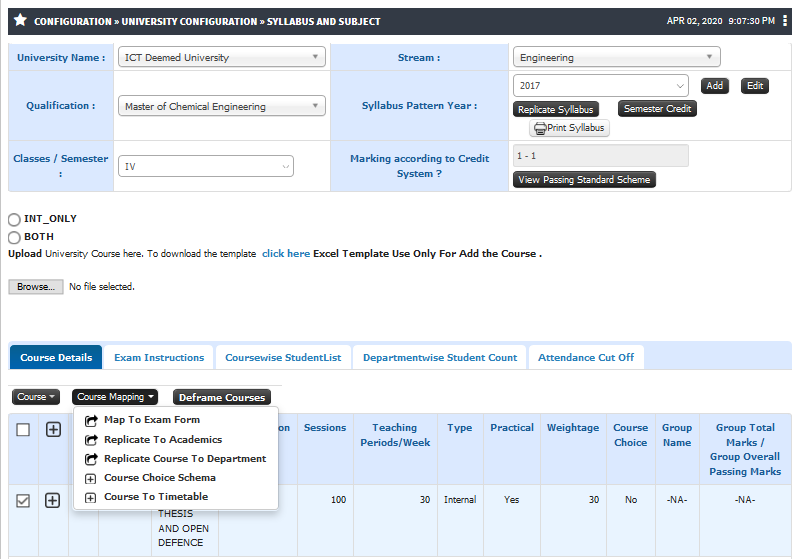 4) Replicate course to department enables mapping these courses created under exam to particular department for further academic process.