Hostel Plan
From JUNO Wiki
Hostel Plan
Institute or Campus has an hostel facility provided to the students pursuing the program in an institute. Hostel shall have an plan.Hostel Plan can be configured by specifying the details like Name, From Date, To Date, Hostel Rules etc.
Roles
Hostel Admin
Path
Hostel Admin >> Configuration » Hostel Plan
Inputs Needed
Policy Name
Add Plan Name
Add From Date
Add To Date
Specify Student Hostel Registration Dates
Add Hostel Rules
Hostel Registration Fees
Registration Payment Details
Admission Payment Type
Vacation Configuration
Functionality
Prepare Hostel Plan.
Edit Hostel Plan.
De-Activate Hostel Plan.
Add Mess Type.
Step by step
Hostel Plan

Add Hostel Plan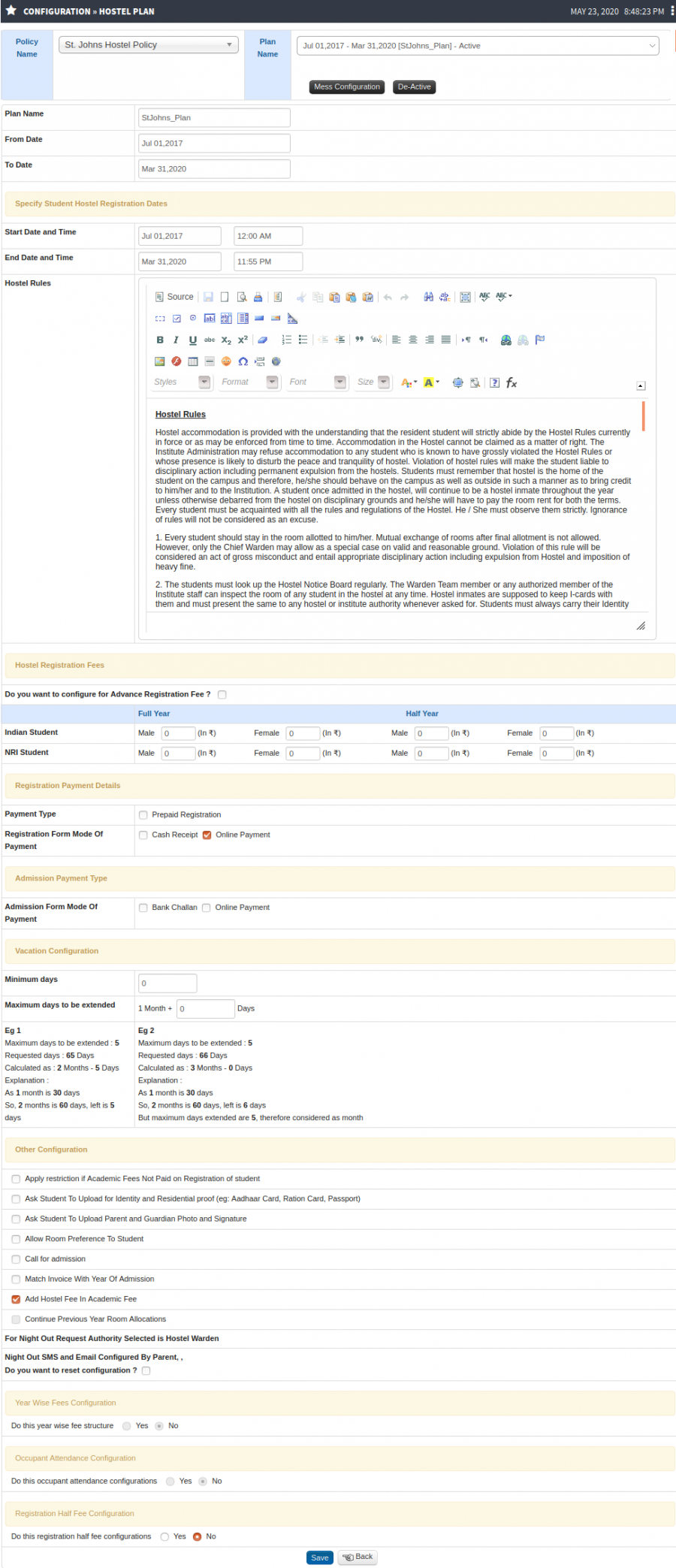 Edit Hostel Plan Details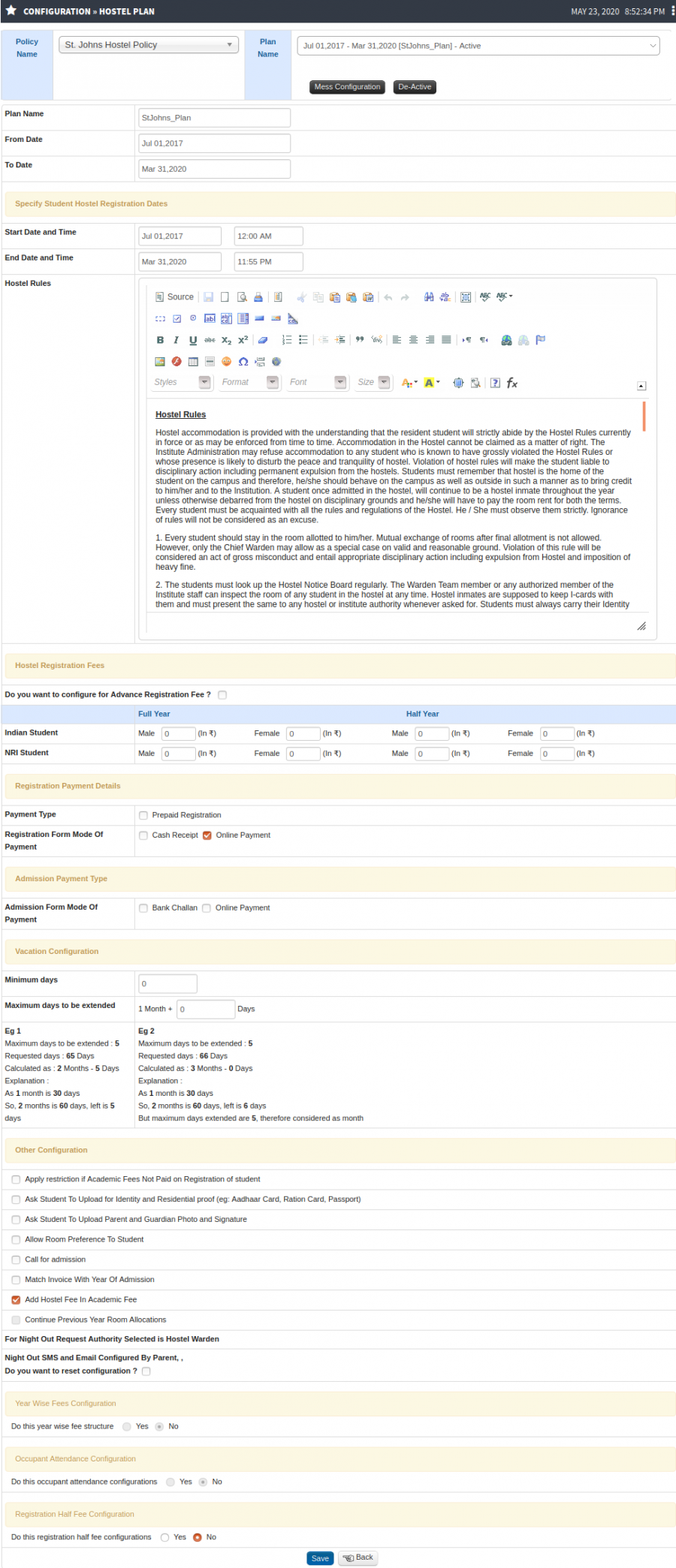 Upload Undertaking Forms against Hostel Policy

Add Mess Type

Deactivate Hostel Plan