Office Document Configuration
From JUNO Wiki
Office Document Configuration
Office document configuration enables to send the applicant official document like Offer Letter, Joining Letter etc. It allows the end user to create predefined templates for various document. Once the template is created it can be edited.
Role
Recruitment Admin
Path
Recruitment Admin » Recruitment Configuration » Office Document Configuration
Inputs Needed
Recruitment Liaison
Document Type
Functionality
Allow us to do the document configuration.
Able to create a template of documents.
Able to view, edit and delete the document.
Step by Step
Office Document Configuration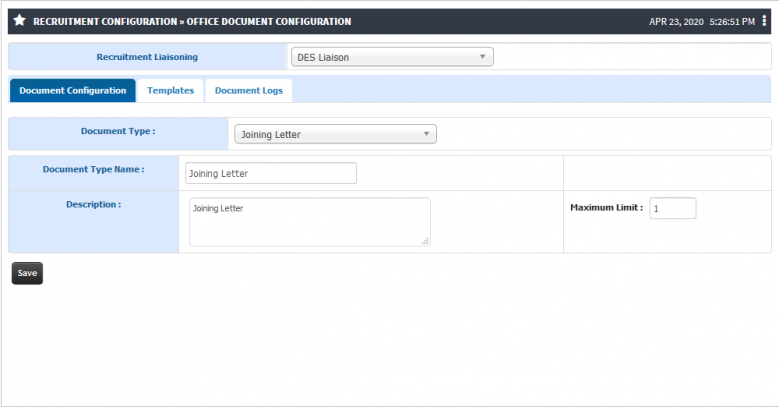 View, Edit or Delete Document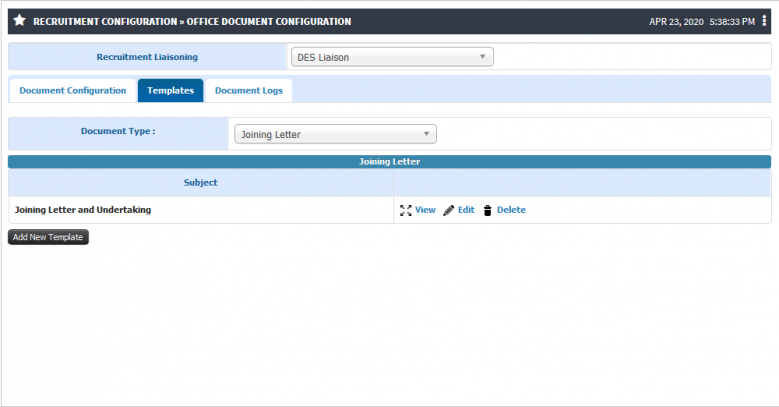 View Document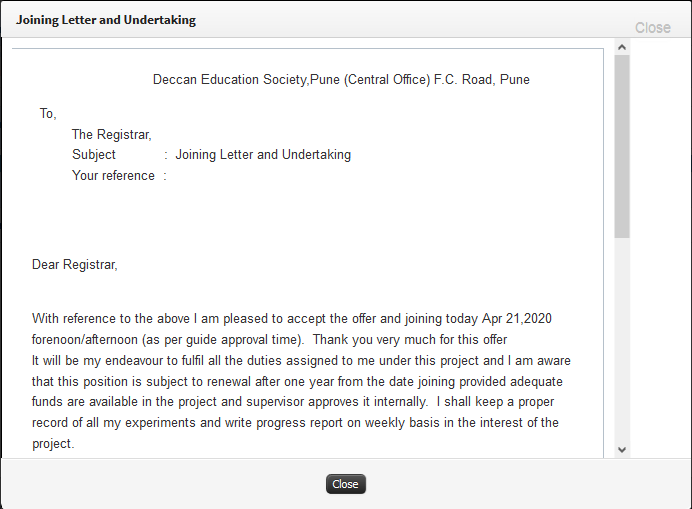 Edit Document Template