Fee Advances
From JUNO Wiki
Fee Advance
In many institutes advance fees are taken for confirmation of next year admission. Advance collection includes below steps
Making advance receivable entry
Advance collection from student
Settling of advance against fee.
Role
Finance Admin
Path
Finance Admin >> Accounting >> Accounting Configuration >> Ledger
Finance Admin >> Report >> Academic Fee Report >> Fine Report
Finance Admin >> Report >> Academic Fee Report >> Miscellaneous to fee transfer report.
Terminology Used
Advance Fee- Advance fees are amount taken for future. In accounting terms advances are marked as liabilities.
Settlement of advances- Advances taken further marked as income from students by settling it against fee head.
Inputs Needed
For Advance ledger creation
Account of
Fee Advance against
Ledger Name
Ledger Alias
Type of Account
Group / Scheduler
For marking advance receivable against students
Date
Amount
Description
Functionality
Advance receivable entry
Advance collection from student
Setting of advance fee against fee head.
Step by Step
Ledger Creation for advance fee collection

Advance fee ledger against Tuition fee


Student advance receivable upload against Tuition Fee (Advance)
Excel upload for student receivable.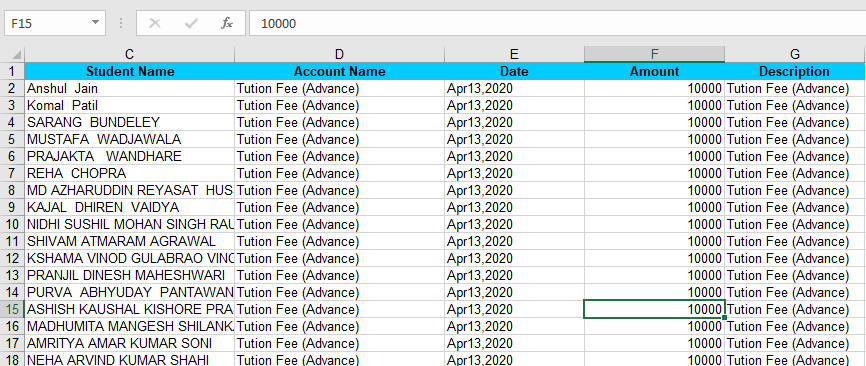 Upload success window.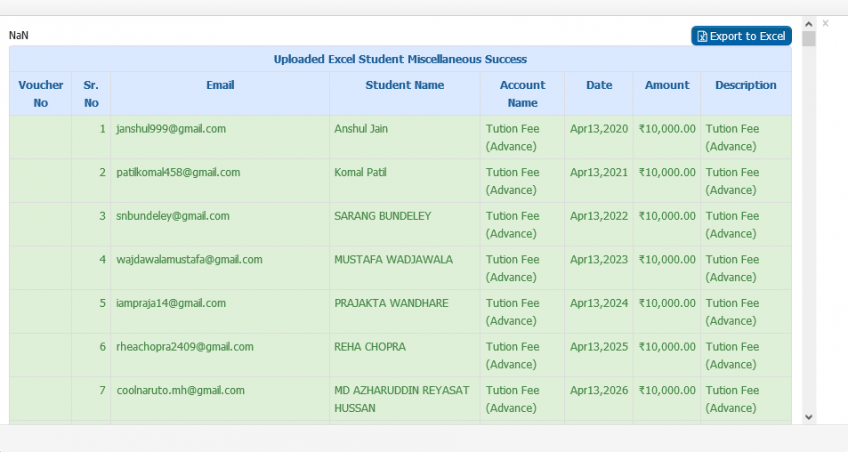 Once student will pay advance from their login. Finance admin can settle those against fee structure.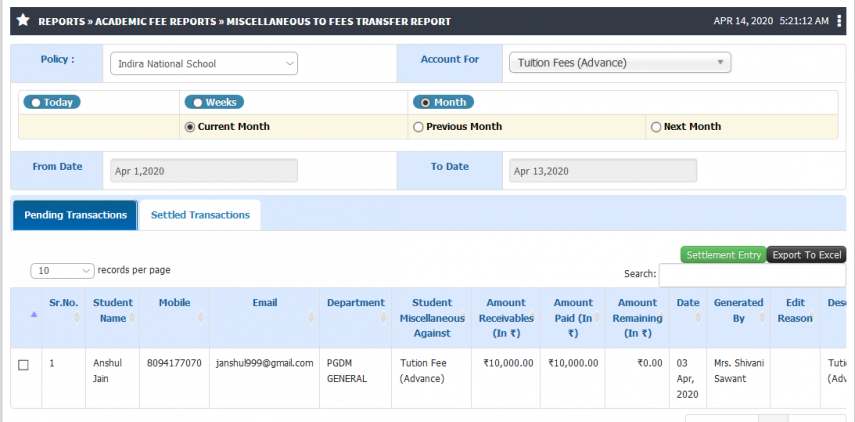 Settled transactions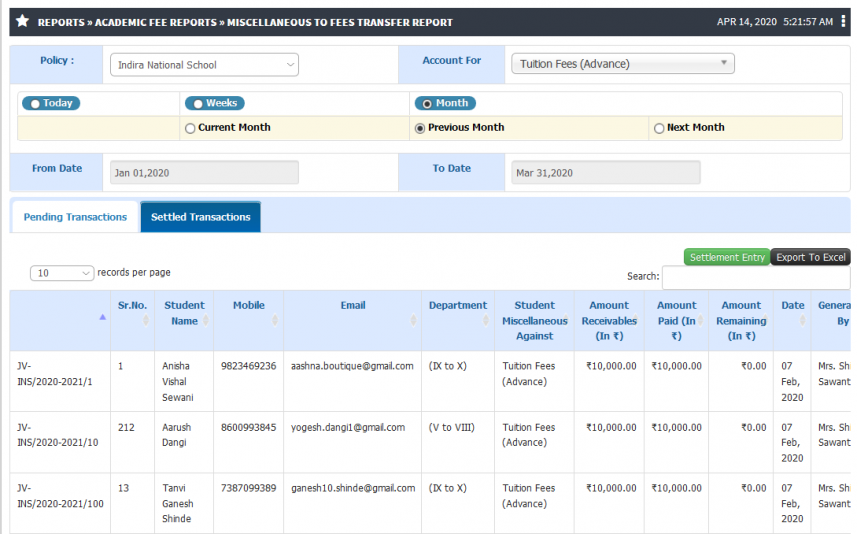 Replication of advance settled on student receivable In below screenshot 10000 fee is settled against 2020-2021 fee structure. So this settled advance comes under 'Paid Amount'