Member Registration
From JUNO Wiki
Member Registration
Member Registration configuration is concerned with creating members to access all library facilities. Here, department wise member registration are done based on the type of member(student/employee).
Roles
Path
Members » Member Registration
Inputs Needed
Assign Member card ID, which can be email Id, roll numbers or their unique Ids in case of students. For employees it can be their email Ids or employee Id.
Membership end date.
Functionality
Creating members for accessibility of library functionalities.
Assigning Member card Ids for each member type.
To Assign membership end date, after which the respective person will not be able to access library facilities.
Terminology Used
Member Card Id : It is an unique Id assign to members of library in order to use library functions.
Membership End Date : It is the date till which members are allowed to make use of library facilities. After this date, respective individuals are restricted from accessing library facilities.
Step by Step
1) Select Course type, department, member type and post(batch in case of Student member type) for which members are to be registered.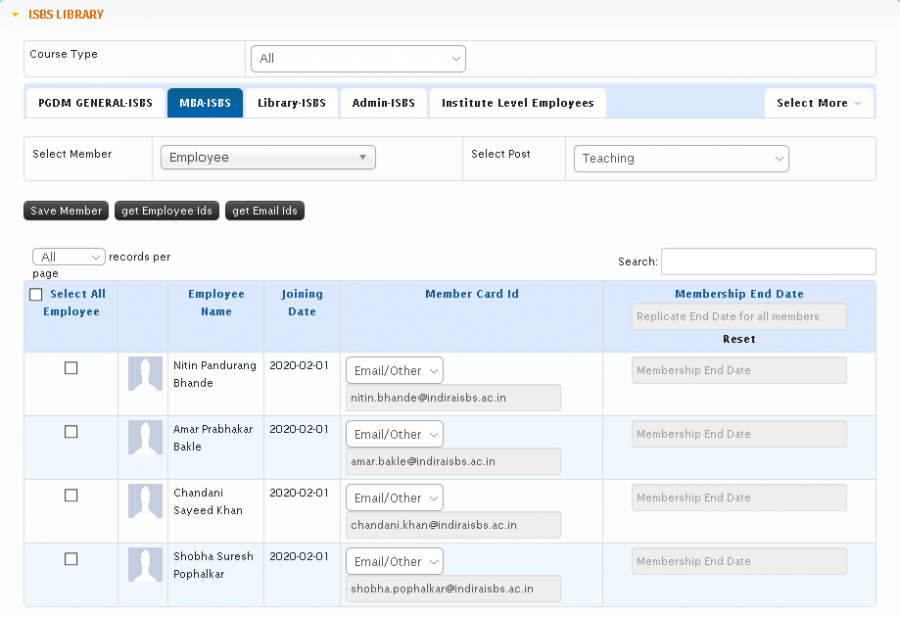 2) Assign Member Card Id
  * Member Card Id can be either employee Id or email Id in case where member type- employee is selected.
  * For member type - student, member card Id can be their roll numbers, email Id or Unique Ids. 
  * To assign member card Id, click on checkbox in front of name for which membership is to be given, then click on get roll no/get Unique Ids/get email Ids/get Employee Ids.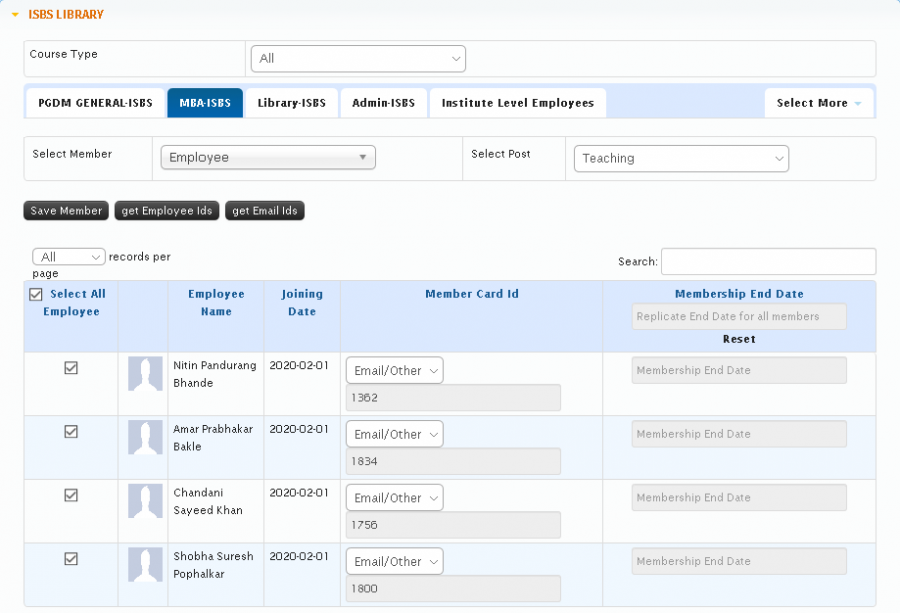 3) Select Membership End Date and click on "Save Member" button.