Recruitment Test Configuration
From JUNO Wiki
Recruitment Test Configuration
Recruitment liaisoning should have created.
Online test functionality allows user to conduct various types of exam(test) online in order to evaluate the understanding and knowledge of user attempting the exam.
Test Name- Test name can be given according to choice of user.
Paper Pattern - Paper pattern can be either fixed/ auto generated. In case of fixed paper pattern there will be fixed sequence of question to each student.
Negative Marking - Negative Marking option can be provided to deduct marks for the wrong attempted answers. Deduction can be in percentage of total marks for that particular question.
Server Timing - Server timing can be kept 'Fixed/ Flexible'. In case of fixed server time test will initiate on the fixed time which is configured and will end on fixed mentioned time. In case of flexible time test can be attempted any time in between scheduled period.
Role
Recruitment Admin
Path
Recruitment Admin » Recruitment Test » Recruitment Test Configuration
Inputs Needed
Question Bank Upload ( Correct answer, Question type, Question time, Out of marks, Explanation, Character limit )
Select Recruitment Process
Select Post
Test Name
Duration
Negative Marking- Yes/No
Paper Pattern- Regular/Random
Show Marks to Applicant- Yes/No. If yes Detailed/Summary
Passing Marks
Total Marks
Set Applicant Quiz Password key
Functionality
Add/edit/delete questions as per the required question type and difficulty level.
Add Individual Questions or also upload multiple questions via excel.
Test Configuration ( Test Name, duration, marking system and passing marks )
Create Question Set
Evaluate Quiz Marks
Step by Step
Recruitment Test Configuration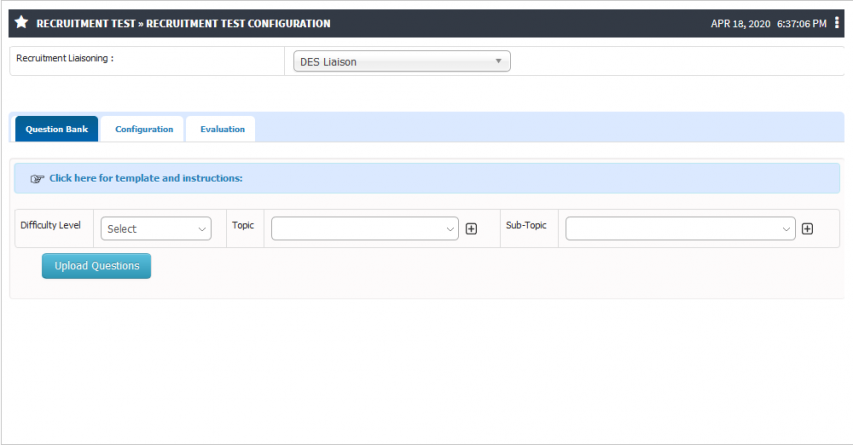 Question Bank Creation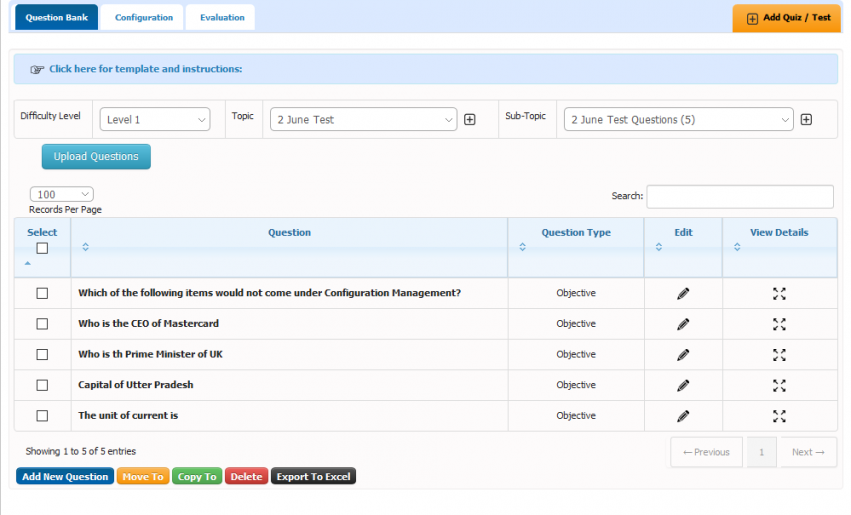 List of Test To Be Configured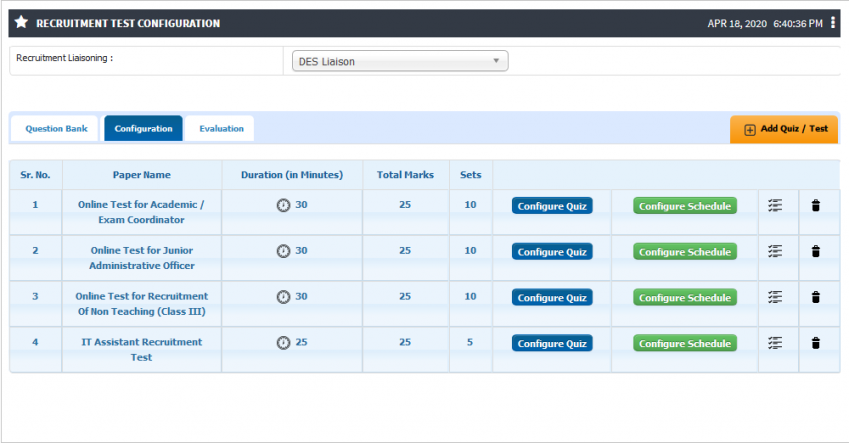 Test Configuration- Test Detail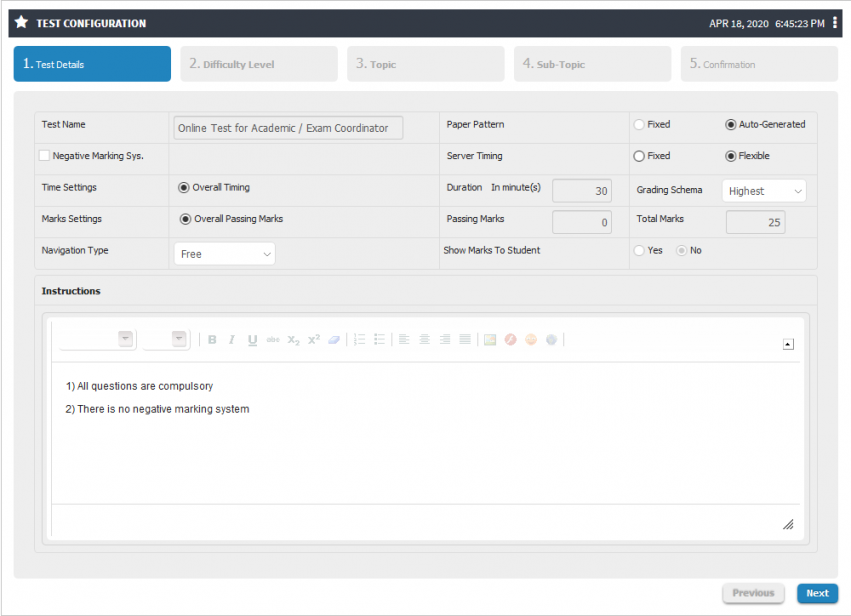 Test Configuration- Difficulty Level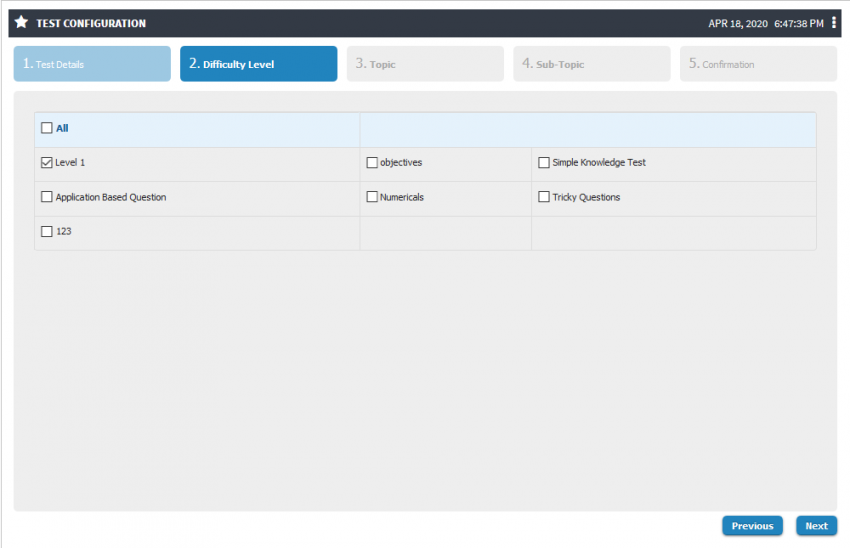 Test Configuration- Topic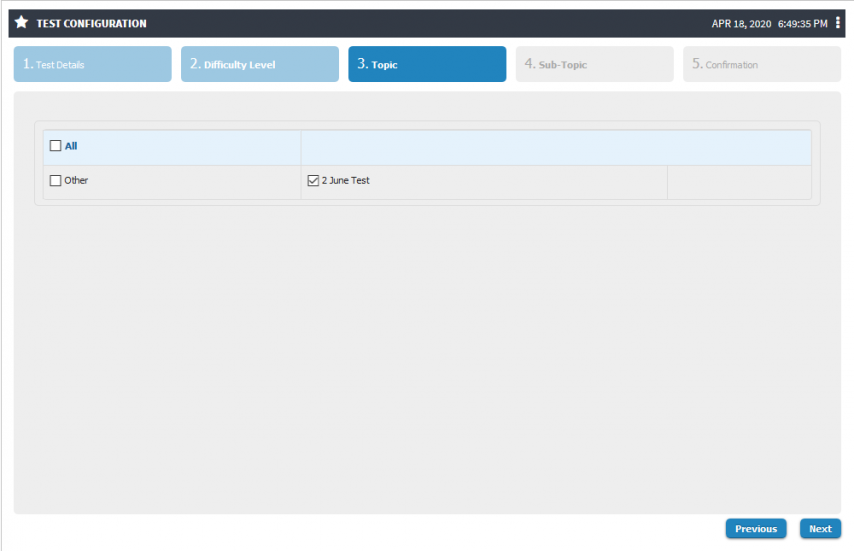 Test Configuration- Sub-Topic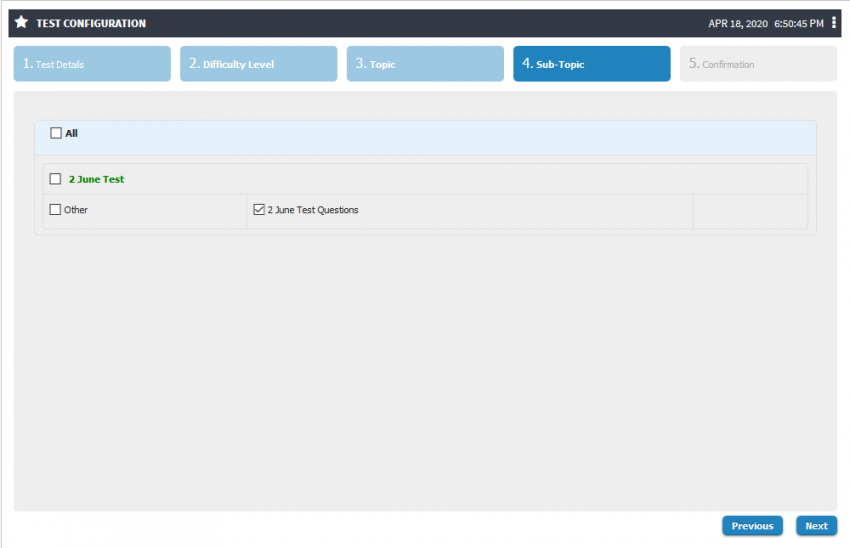 Test Configuration- Confirmation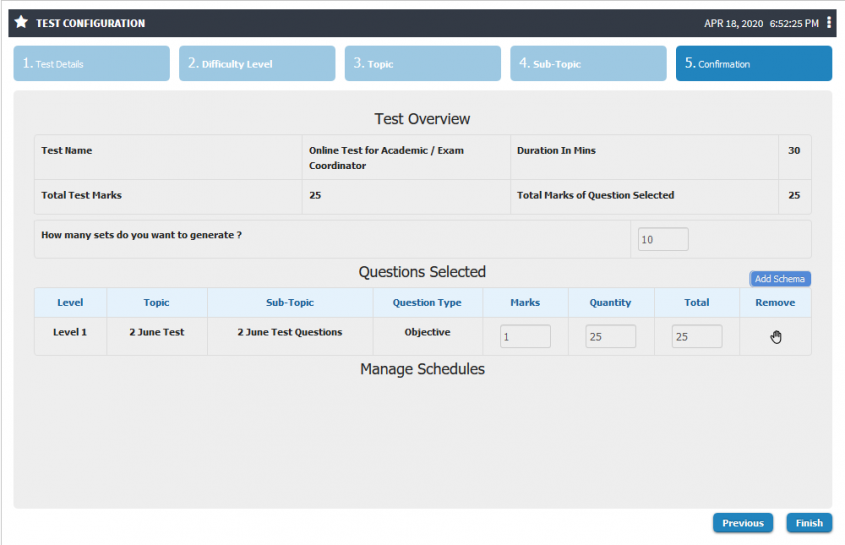 Configure Schedule

Add New Schedule

Add New Quiz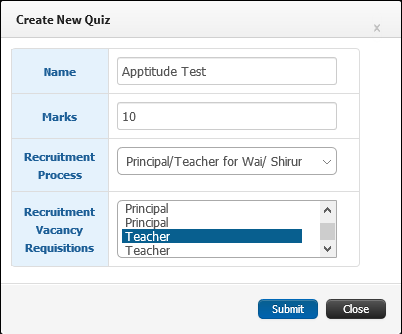 Question Sets Available