Post Final Placement Result
From JUNO Wiki
Post Final Placement Result
The functionality provided for capturing the student placement status.
Roles
Placement Admin
Path
Placement Admin » Final Placement » Post Placement Result
Inputs Needed
Placement Cycle
Company / job Post
Company Name
Expected Joining Date
CTC
Work Location
Profile Job Type
Functionality
Able to mark the student as placed.
Able to save the details that student is placed internally or externally.
Able to provide the details of joining date, job profile and job type etc.
Able to view the list of students.
Step by Step
Post Final Placement Result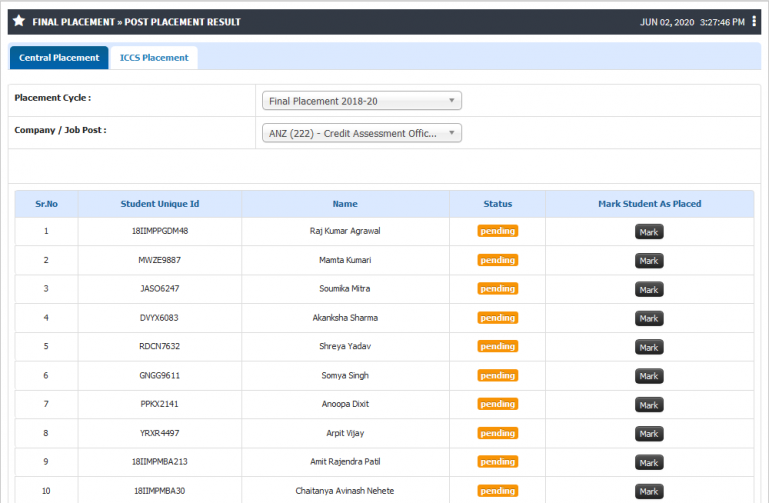 Mark student placed internally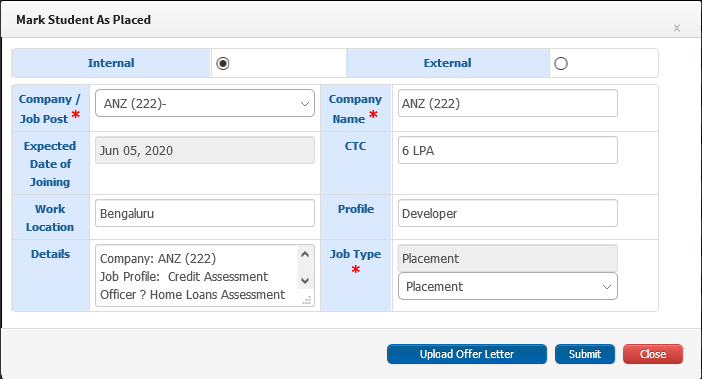 Mark Student Placed Externally