Event Team Participation
From JUNO Wiki
Event Team Participation
Event team participation allows to create a group or team of participant for event.
Roles
Path
Event Admin >> Events >> Event Scheduling >> Click on Event >> Event Team Participation
Inputs Needed
Functionality
Event Participation
Similar to Event participation, Event team participation allows to configure group of participants for event.
Participant could be Employee or Student.
User can select from the list of employee & student for creating team of participant for the event.
Edit and Delete option in case of any changes required in the list of participant.
Step by step
Follow Below mentioned steps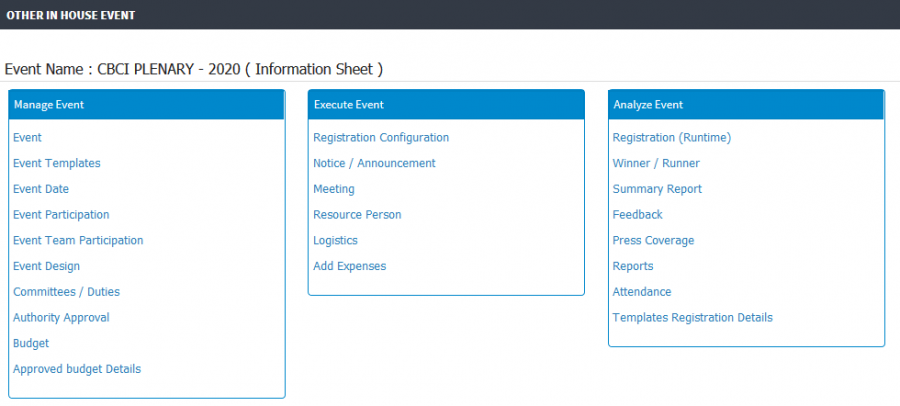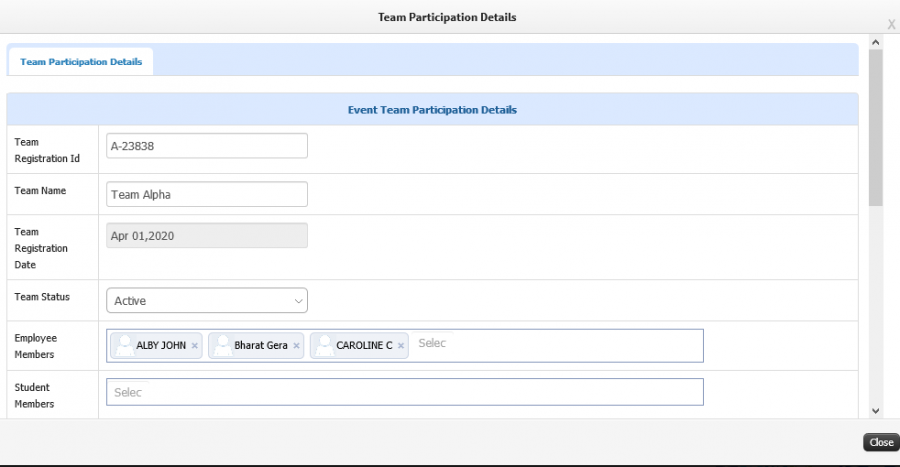 List of Participant(Add, Edit and Delete option)