Project Handling from Academic Admin
From JUNO Wiki
Project Handling From Academic Admin
Project handling from academic admin allow us to allocate the faculty guide to the students for projects. Project component and parameters are configured. faculty can also evaluate projects marks and can also schedule a project presentation.
Role
Academic Admin
Path
Functioning » Project
Add Project
Academic Admin » Organization » Syllabus Configuration »Syllabus
Inputs Needed
Add Project
Program
Syllabus Pattern
Term (Semester)
Project
Project Code
Project Name
Abbreviation
Credits
Marks
Add Project Details
Project Name
Project Area
Company Name
Start Date
Schedule Presentation
Name of Presentation
Faculty Name
Second Faculty Name (If Any)
Infrastructure Name
Functionality
Able to add, edit or remove project.
Able to view the faculty list and also we can also export it to excel.
Able to allocate new faculty or de-allocate existing faculty.
Able to allocate faculty guide to students for project. After the students are allotted faculty guide, then names of those students are removed from the student faculty allocation list.
Able to view the list of allocated students.
Able to add the project details.
Able to add new components for the project. Also, we can add a new parameter or view an existing one.
Able to edit the existing component.
Able to download the template and upload the student marks through excel. also we can view the evaluation and students submission marks. once the marks are freeze then no changes can be made in marks.
Able to schedule project presentation. and also view or edit the scheduled presentations.
Able to view the evaluation sheet. and also we can export it to excel.
Step by Step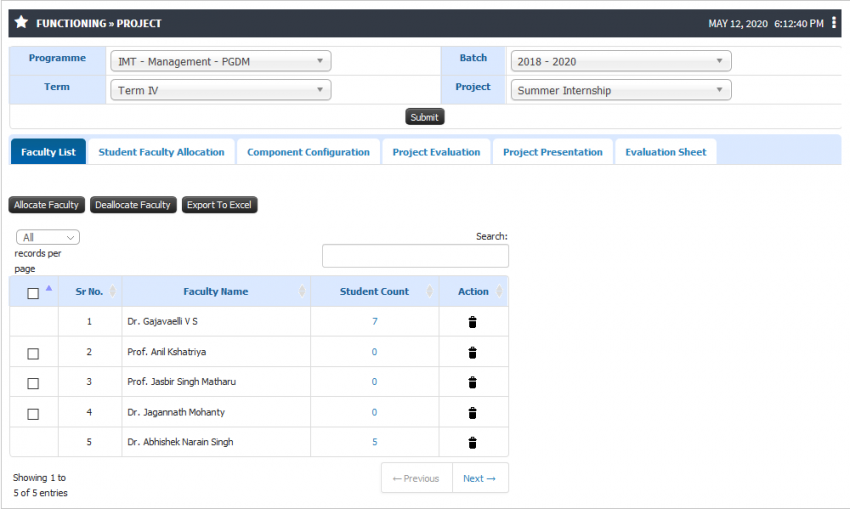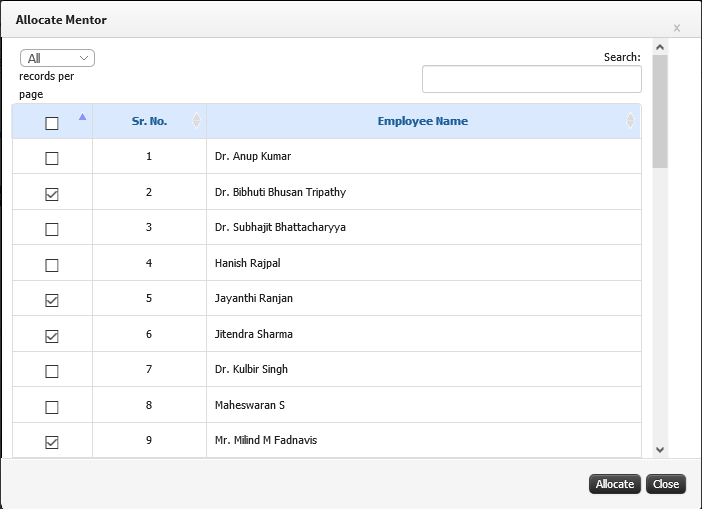 Student Faculty Allocation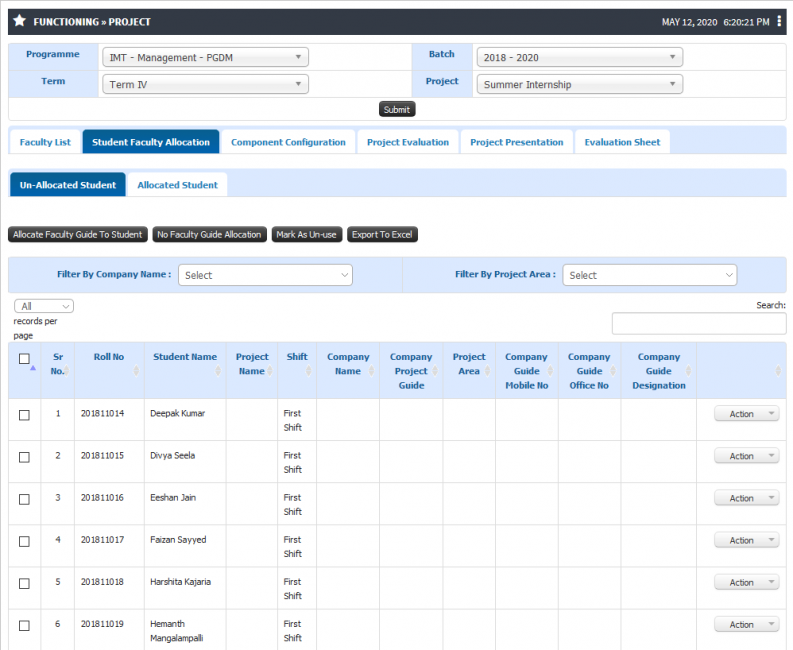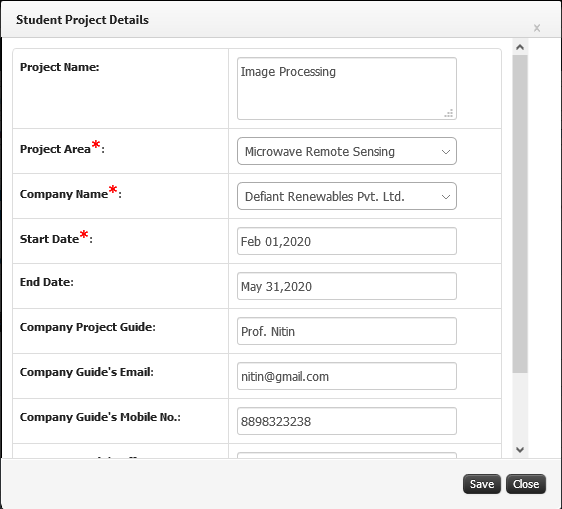 Allocate Faculty Guide To Students