Issue Return Search
From JUNO Wiki
Issue Return Search
User can search for various days based on issue date, issue date range, return dates, return date range etc.
Roles
Path
Issue-Return » Issue Return Search
Inputs Needed
Dates for issue or return search.
Date ranges for all types of searches.
Functionality
Search the issue dates for library medias.
Search based on issue date range.
Search for return date.
Search for return date ranges.
Search for members return report.
Extracting reports for all search types.
Step by Step
1) Issue Date Search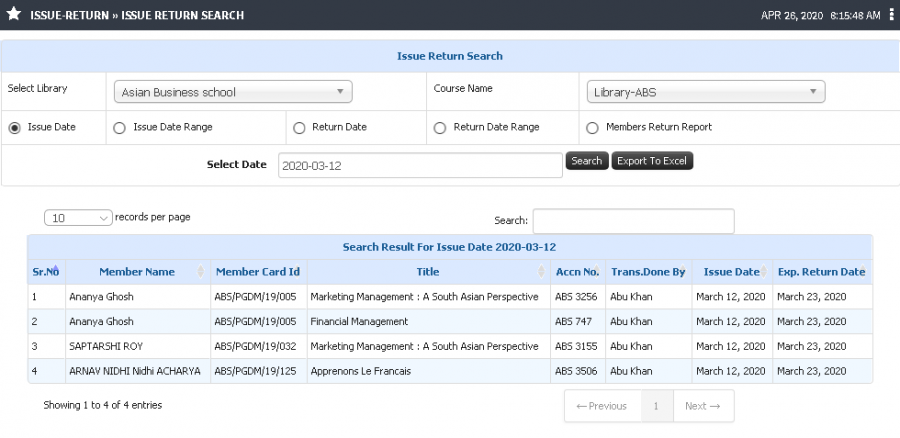 2) Issue Date Range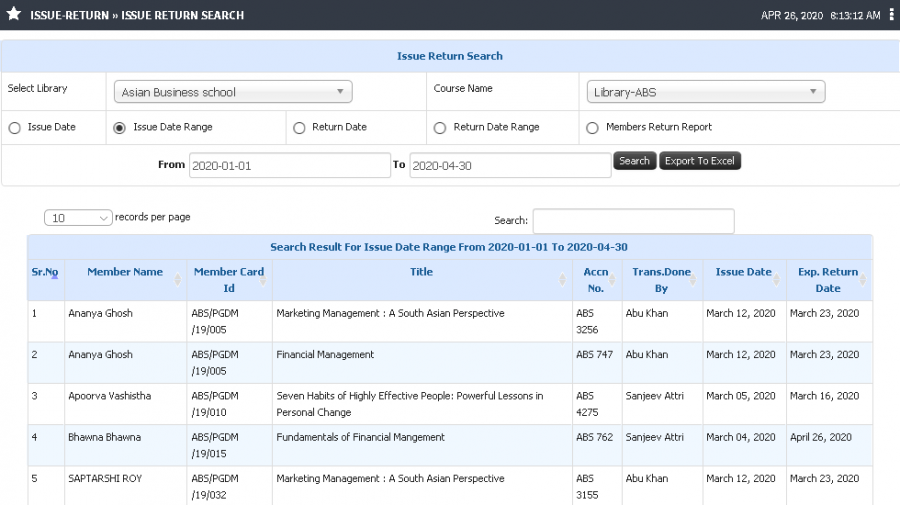 3) Return Date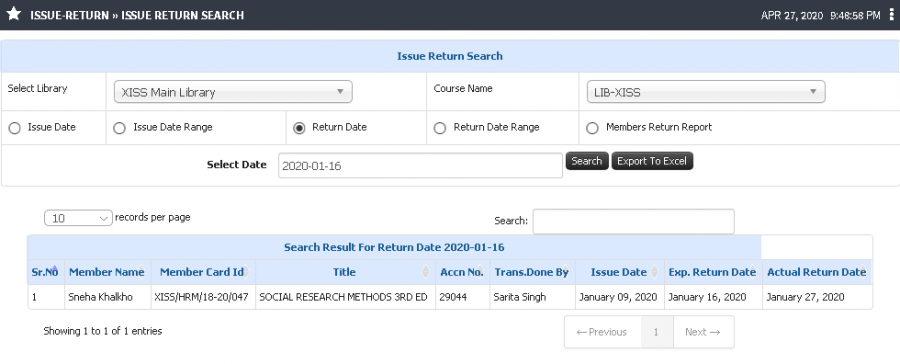 4) Return Date Range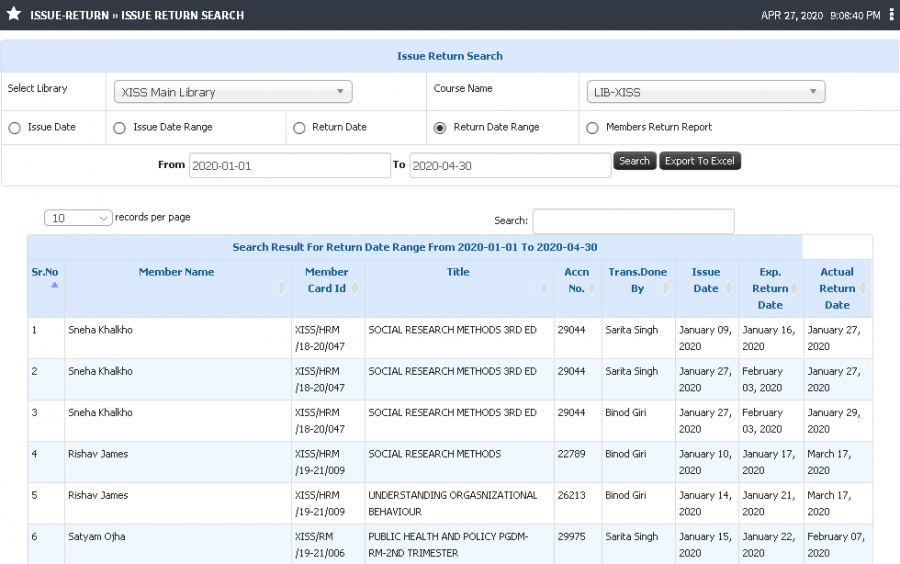 5) Members Return Report