Test Evaluation
From JUNO Wiki
Test Evaluation
Submitted score will be automatically evaluated by system. Score of only those applicants will be evaluated who have submitted test by their end. This evaluated score will be reflected in merit list for further procedures.
Roles
Admission Admin
Path
Admission Admin >>Online Test >> Test Evaluation
Terminology Used
Evaluation- Evaluation is the process of auto-checking submitted test answers by applicants.
Functionality
Test Evaluation
Report of Attended & UN-attended applicant list.
In case of offline quiz, entrance score can be uploaded via excel.
Step by Step
List of attended students will be available for evaluation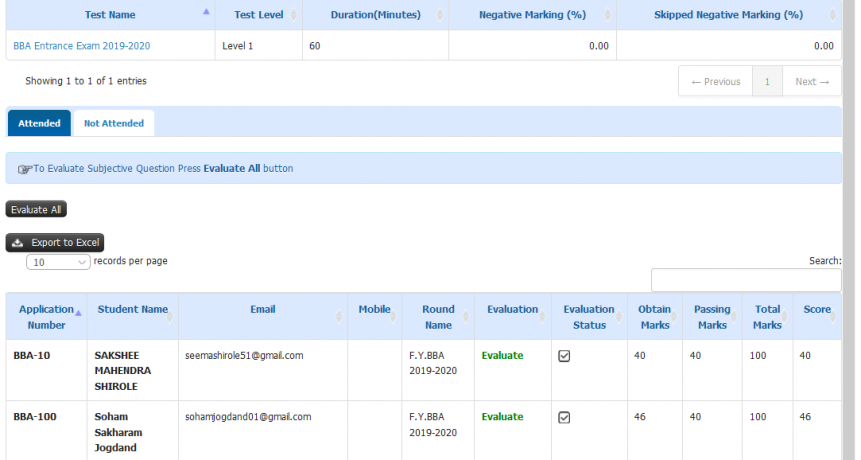 List of non attempted students.
In case of offline quiz, marks can be directly uploaded via excel template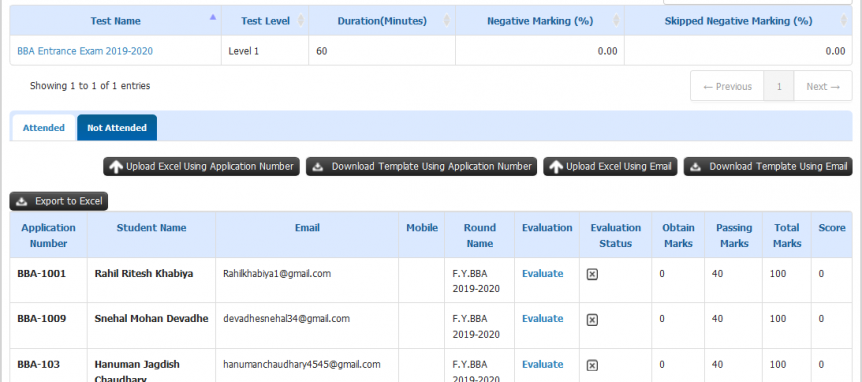 Excel template for marks upload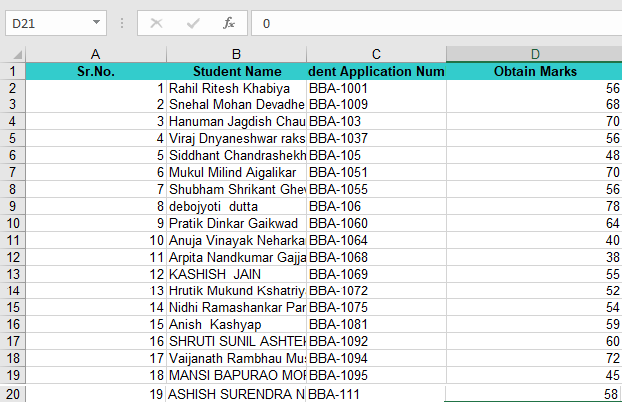 Final Merit list of evaluated marks