Paper Checking
From JUNO Wiki
Paper Checking
Answer sheet checking is one of the huge administrative tasks for any education institute/ University. Examination process is conducted for theory exams where candidate need to write answers. Examiner collects those answer sheets and submits to authority for checking process.
Roles
Faculty Role
Path
Faculty Role » Exam » Exam Paper Checking
Input Needed
Exam Name
Course Code
Course Name
Programme Name
Paper Checking Date
Status
Course Name
Bundle Name
Functionality
- User can check paper checking task report.
- User can print their task report.
- User can view their subject wise bundle wise student list
- User can enter Student Status as well as student mark.
Screen Shots / Steps
Exam Paper Checking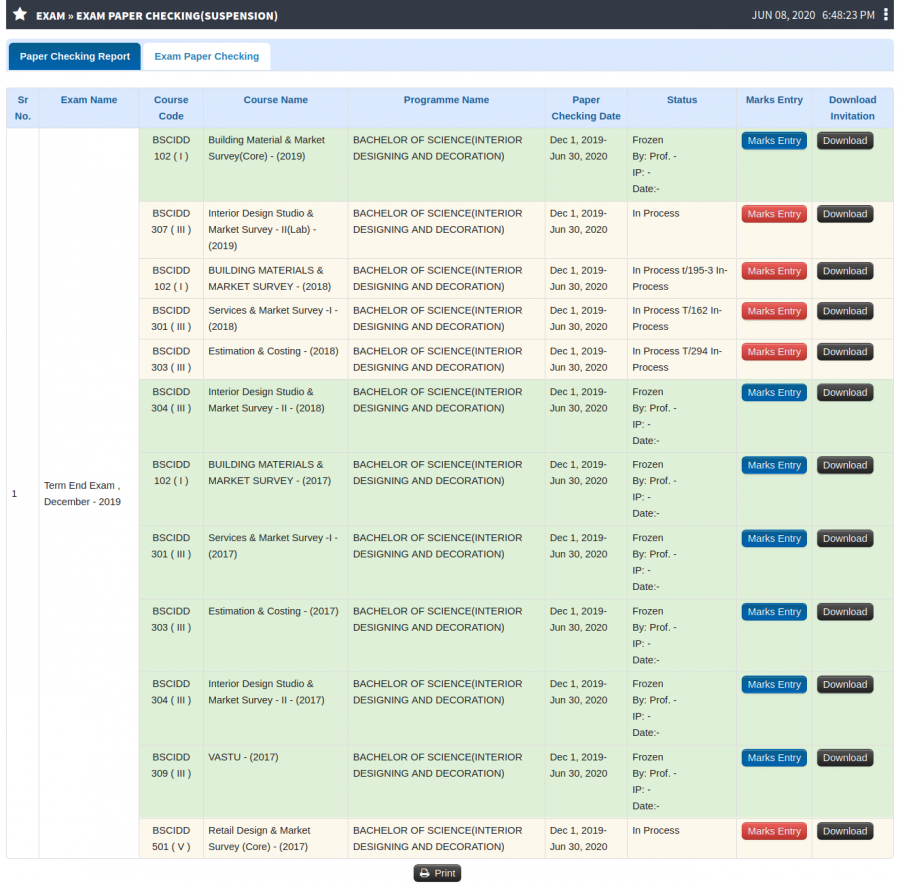 Paper Checking Report Print
Marks Entry
Click On Marks Entry Button