Fee Amount corresponding to Quota and Category
From JUNO Wiki
Fee Amount Corresponding to Quota & Category
Fee amount can vary quota and category wise. These amounts usually been sanctioned by governing bodies. Or in case of autonomous institutes, institute can have their own decision.
These quota and category will be defined at the time of admission.If not defined by admission admin, finance admin can also add new admission quota & category. While generating invoice finance admin can map respective quota and category to student.
Admission Quota can be - Management, CAP, Linguistic , Physically handicapped etc
Admission Categories can be - Open, SC, ST, OBC etc
Roles
Finance Admin
Terminology Used
Quota- Admission type through which student takes admission
Category- Caste category through which student takes admission
Inputs Needed
For adding new quota & category
Admission Type
Value (in %)
Student per Batch
Over & Above
Description
Domicile State
Departmental Promotion Admission Type
While defining fee structure
Quota & Category Wise Fee
Functionality
Adding new quota (If not added by admission admin)
Defining quota & category wise admission fee
Step by Step
Adding new Quota & category.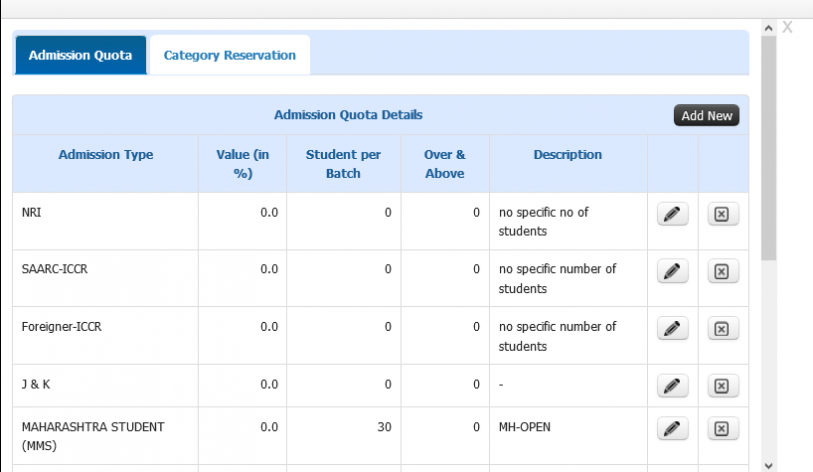 Quota & category wise fee