Job History
From JUNO Wiki
Prerequisite
Job should be created.
Job criteria should be set.
Job registration should be Completed.
Placement cycle should be created.
Roles
Placement Admin
Path
Placement Admin » Jobs » View Job History
Inputs Needed
Functionality
We can view the Job History.
Able to view the job description, selection process and what was the selection criteria set by the company.
Step by Step
Job History Page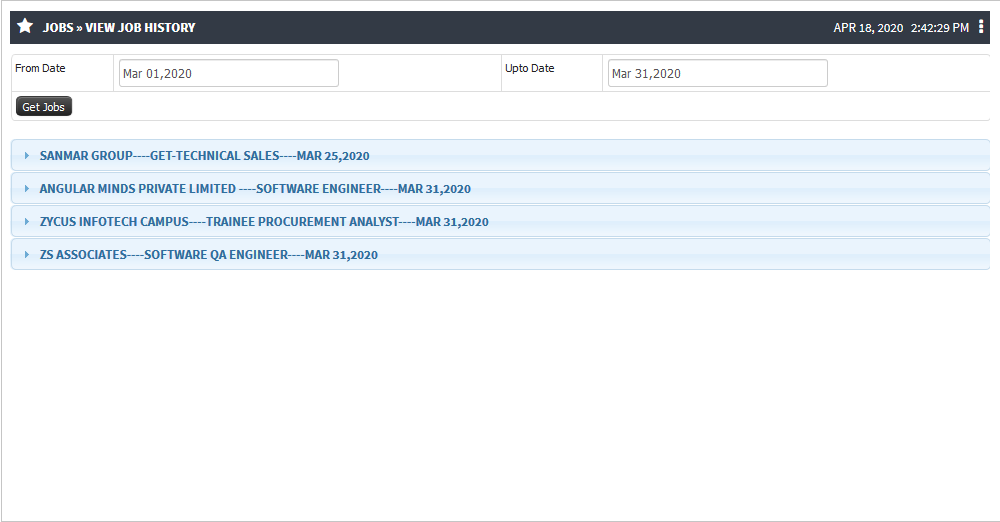 Job Description Page

Selection Process Detail Page

Selection Criteria Detail Page