Event Design
From JUNO Wiki
Event Design
Event admin can design event itinerary using event design option. Various session during the tenure of event can be conducted.
Roles
Path
Event Admin >> Events >> Event Scheduling >> Click on Event >> Event Design
Inputs Needed
Functionality
Event Design
Option to Add event itinerary.
Allow an user to define itinerary activity, specify participant, infrastructure, mark registration, mark attendance, etc.
Designing to event can be done by creating multiple set of activities or session or lectures.
Option to edit or delete event itinerary.
Step by step
Follow Below mentioned steps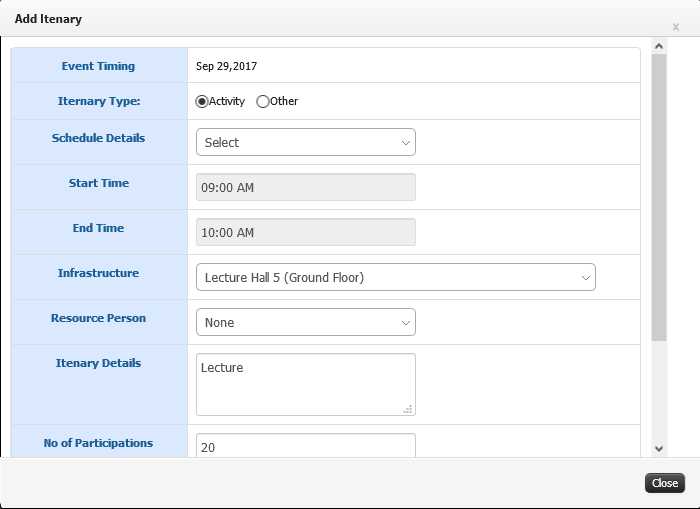 Option to mark attendance, add student, mark student registration,etc.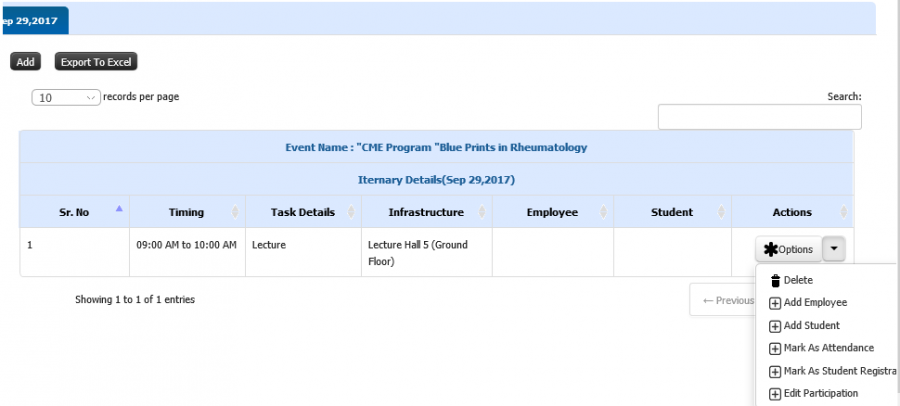 List of session for activities for event