Admission Cancellation
From JUNO Wiki
Admission Cancellation
Process of cancelling the admission and refund of the amount is included in this flow. Process will be divided into below sections.
Admission Cancellation Request
Approval of cancellation request by multiple authorities
Refund of cancellation amount.
Roles
Head Admin
Admission Admin
Finance Admin
Path
Head Admin >> Post >> Policy Configuration
Head Admin >> Organization >> Department Configuration >> Program Configuration
Admission Admin >> Applicant Admission
Finance Admin >> Fee >> Academic Fee Invoice
Inputs Needed
For setting authorities
Cancellation Authority
Approval authorities along with priorities.
Cancellation Form
Name As Per Account
Bank Name
IFSC Code
Account No.
Branch
Cancellation reason
Approver Form
Functionality
Cancellation authority setting
Cancellation hierarchy setting
Cancellation request
Cancellation approval
Fee Refund
Step by Step
Cancellation Authority Configuration

Authority Selection

Approval hierarchy configuration

Admission cancellation from admission admin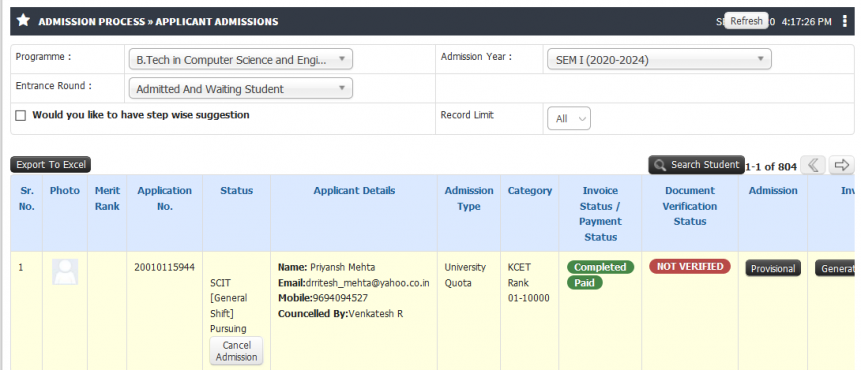 Admission Cancellation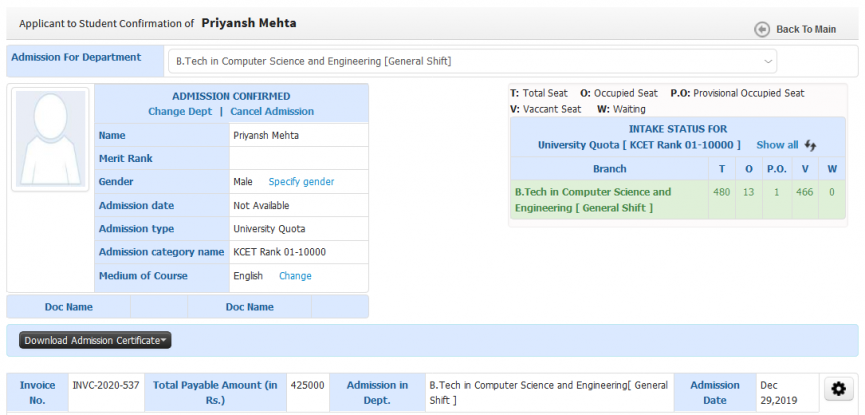 Cancellation Form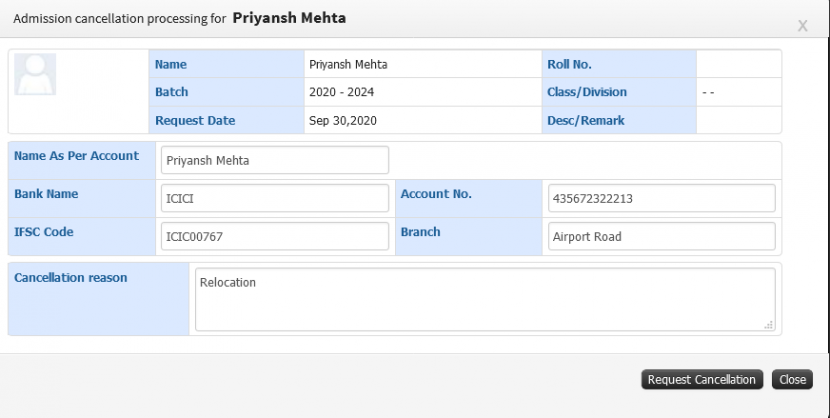 Job tray at approval authority login.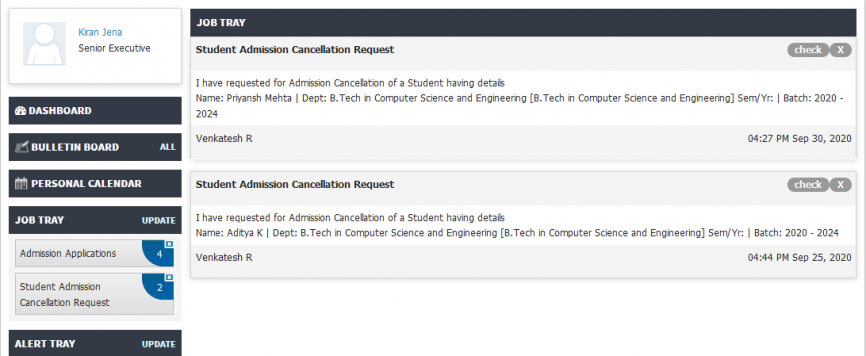 Request approval

Suggestion of fee refund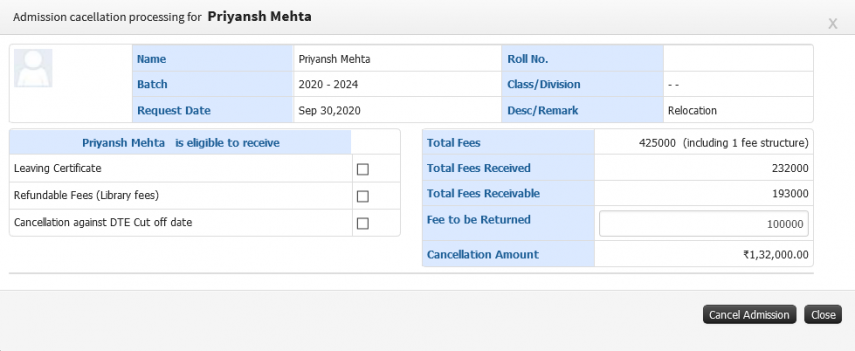 Notification to finance admin for fee refund

Admission Cancellation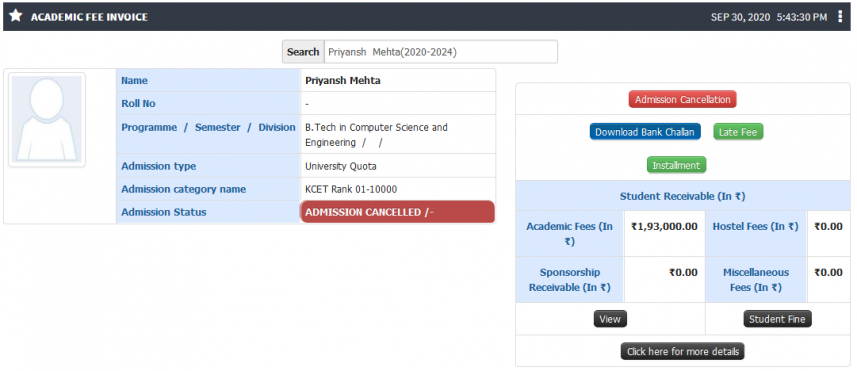 Fee Refund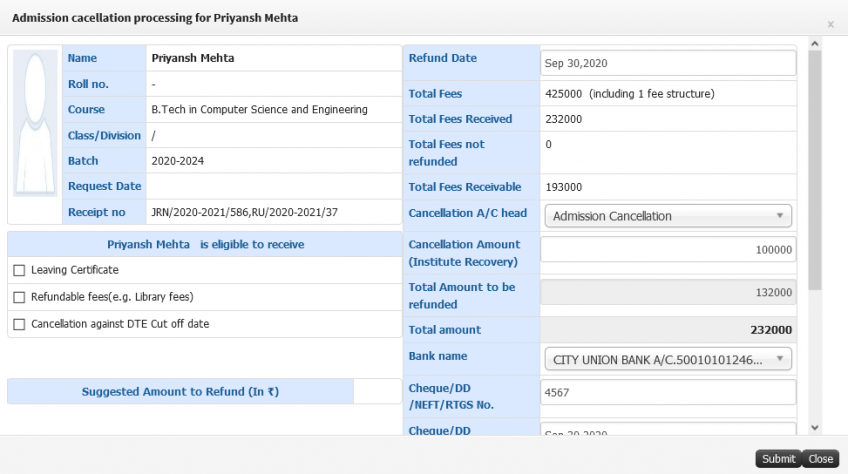 Payment voucher after fee refund