Faculty Daily Worksheet
From JUNO Wiki
Faculty Daily Worksheet
Worksheet is the record of work-done by the faculty for a particular period. Worksheet maintains the data of attendance, topics subtopics covered in particular lecture etc.
Roles
Faculty
Path
Faculty >> Personal >> Worksheet
Terminology Used
Combined Lecture - In case of combined lecture between multiple divisions, faculty can fill the common worksheet in between the two divisions.
Presented By- Faculty can choose the presenter of the lecture - Self/Student/ Any other faculty.
Makeup Class/Normal Class- Any extra classes apart from the scheduled classes can be marked as 'Makeup Classes'
Number of consecutive lecture - In case if faculty is continuing same lecture in second session it can be treated as consecutive lecture. In this case same worksheet will be filled twice and it will be treated as two sessions from the syllabus.
Inputs Needed
Worksheet Date
Course Name
Topic/Subtopic name
Combined lecture- Yes/No - In case of Yes division selection to combine.
Combine Employees- In case of more than one employee is taking a lecture, this flag can be enabled.
Presented By- Self/Student/Employee
No of consecutive lectures
In time & out time
Infrastructure
Makeup class/ Normal class
Worksheet type- Lecture/Tutorial/Practical
Comment
Functionality
Adding a new worksheet
Marking attendance against worksheet
Viewing previous worksheets
Step by Step
Adding new worksheet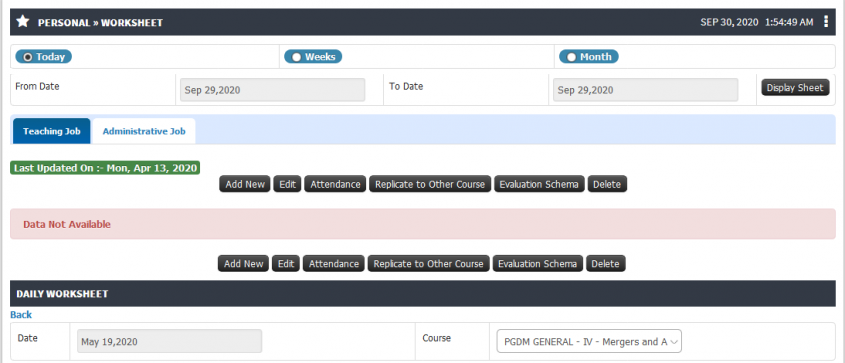 Selection of topics or subtopics to be covered.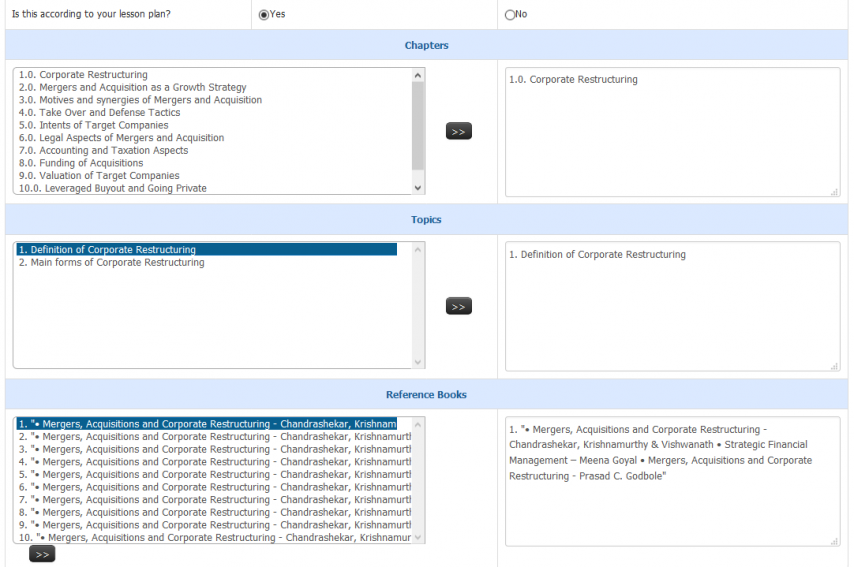 Lecture Details.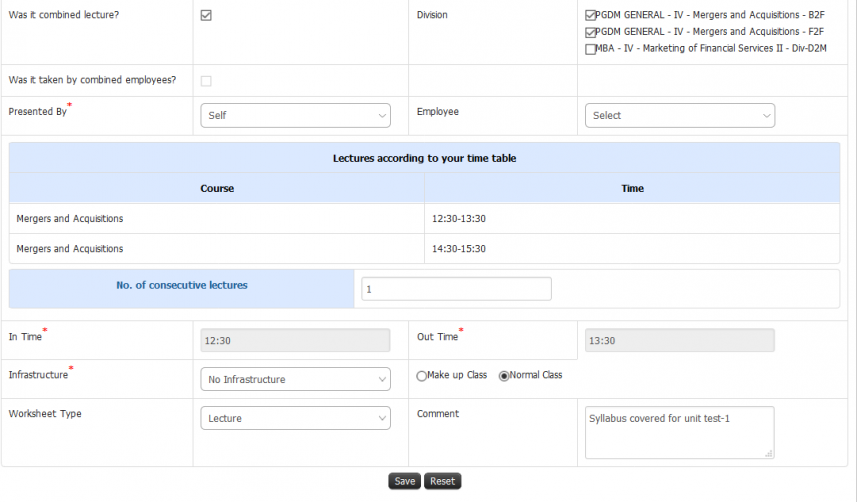 Filled Worksheet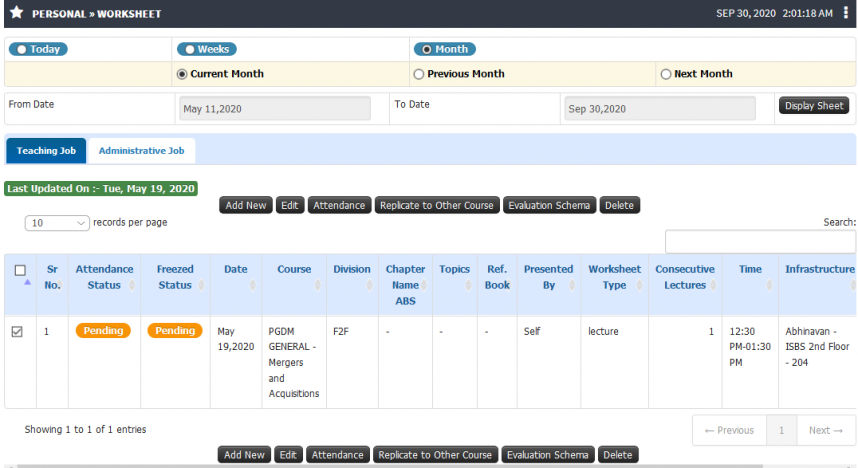 Attendance marking
Worksheet with attendance