Planner
From JUNO Wiki
Planner
The Course File Planner gives Events and Activity details in the form of Personal Planner and Departmental Planner.
Roles
Path
Academics » Academic Functions » Course Files
Shortcuts » Course Files
Functionality
Gives consolidated view of Planner set by the Academic Admin.
Planner contains Personal and Department Planner.
The Planner can be exported in the form of excel report.
Terminology Used
Personal Planner : Contains Date-wise event and Activity details to be held against given Program and Course.
Department Planner : Calendar view for all the Events and Activities organized during given term for respective Program and Course.
Step by Step
1) Personal Planner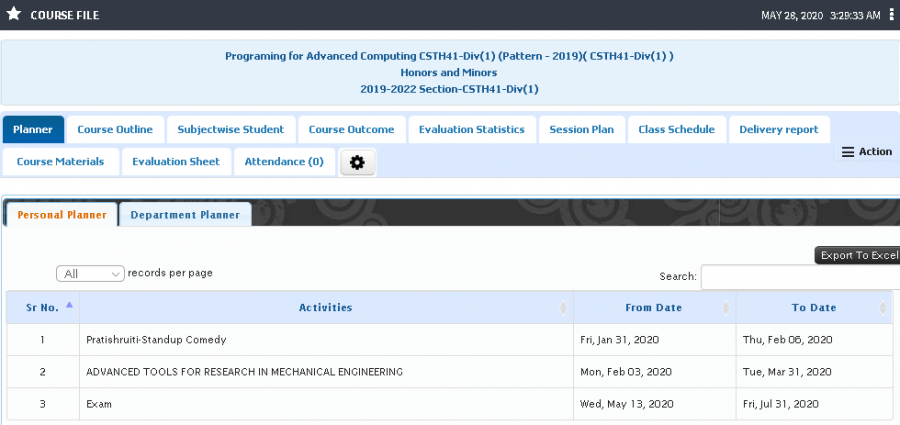 2) Department Planner